The Vintage Assortment - Volume Two
A series of beautifully detailed vintage design elements sourced from our growing collection of vintage books, prints, and ephemera. Carefully restored and repurposed for the digital age!
Software Friendly
Inside you will find a selection of transparent .png images (300 dpi and ready to print!), perfect for any design software including mobile applications like Procreate. The PNG image format is a widely supported file type so software compatibility is not an issue.
Extended Commercial Use
Use this collection of fonts and design goods within an unlimited number of commercial projects. This includes end products for sale, print and web work, social media, etc. Read the Extended Commercial License for more details
Not happy? No worries!
We are not happy unless you are; That said, we're so confident in our products that we offer a money back guarantee within 30 days of your purchase. So if you're not 100% satisfied, please do not hesitate to reach out and we will fix that!
24 Decorative Frames & Borders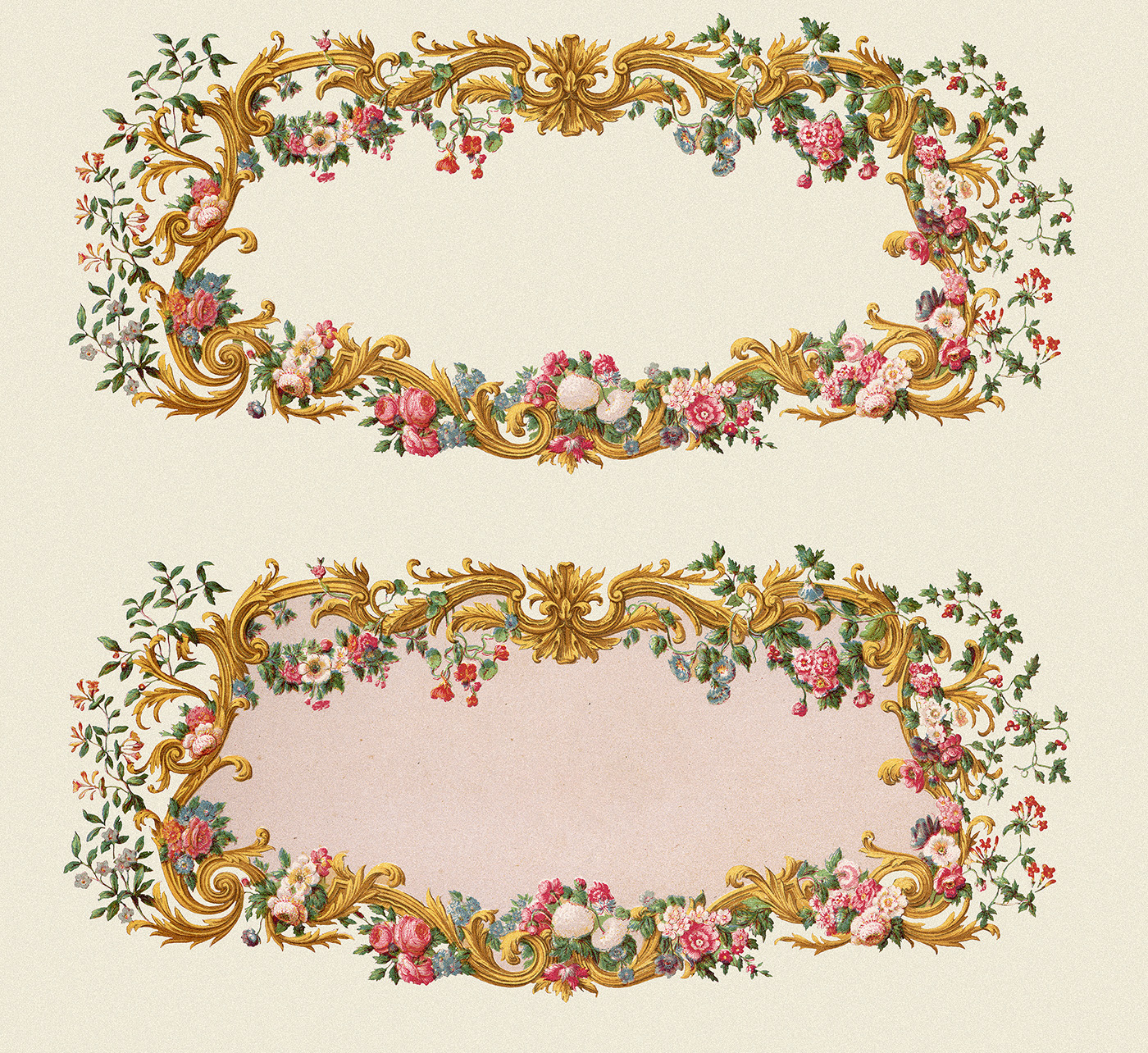 12 High-Resolution Patterns
Behind the Scenes
This particular product was as meticulous as it was enjoyable; Restoring and repurposing artwork like this is so rewarding and the end results are super useful and unique. Below you'll find a few behind-the-scenes images that break down the processes behind reconstructing some of these pieces into usable design elements.