Description
This product is included within the following:
The Vintage Graphics Design Bundle
Introducing our Versatile and Creative Collection of Vintage Design Assets; Handcrafted Illustrations of Flowers, Plants, Wildlife, Sealife, Decorative Elements, Textures, Ephemera and so much more!
Within this vintage pack of design goods, you will find an extensive array of over 1000 one-of-a-kind pieces that we sourced, professionally restored, and digitized for the modern creator. With illustrations to suit almost any design project, this pack will be a fantastic addition to your creative artillery. The source materials used to create this product cost over $1200! The stunning illustrations that we uncovered are unique to this collection and cannot be found within any of our other offerings.
Universal File Format
We're often asked if our products will work in (x) software, and the answer is always yes. The story remains the same with this collection. Each image comes as a print-ready, 300 dpi, transparent PNG file, a universally accepted image format.
Extended Commercial Use
Use this collection of design goods within an unlimited number of commercial projects. This includes selling end products, print and web work, social media, etc. Read the Extended Commercial License for more details.
Our Happiness Guarantee
We firmly stand by the quality of our products, which is why we provide a money-back guarantee within 30 days of your purchase if you're not completely satisfied, please do not hesitate to reach out and let us fix any issues you may have with our products.
Instantly Unlock 1000's of Premium Design Assets with our All Access Pass
Sign up today for instant access to a creative, versatile, and professional library of design assets that immediately add an authentic touch to your digital work. Best of all, every future release will be ready and waiting for you at no extra price. Save time, energy, and money by putting our range of handcrafted fonts, realistic textures, and vintage illustrations to work.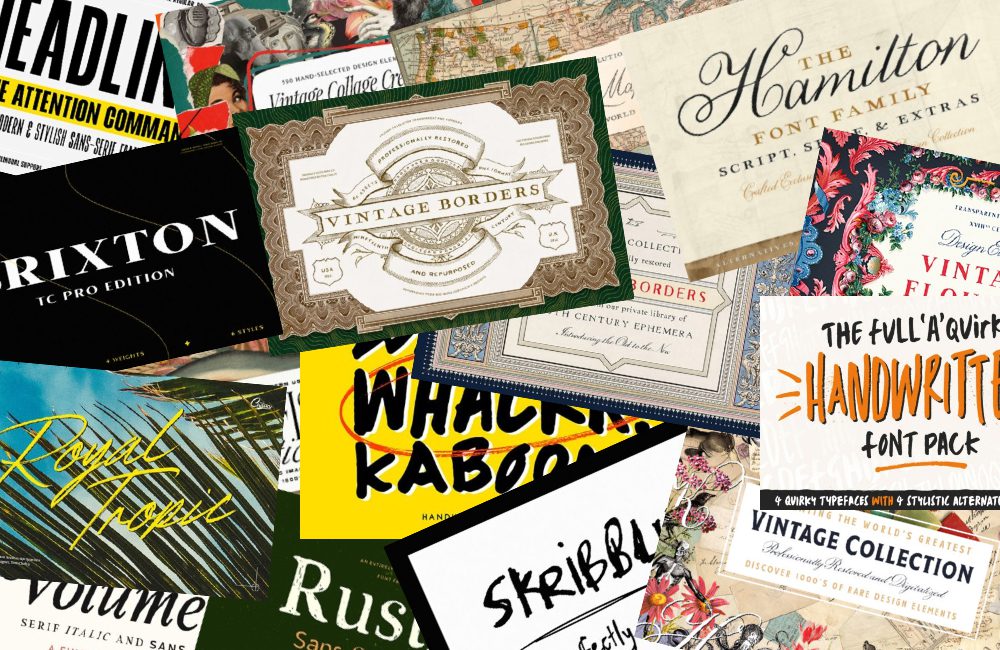 Other products you might like