Download the Fonts Below!
Thank you for subscribing! Below you will find my free font bundle containing 10 lovingly handcrafted fonts (a few of which are exclusive to this pack!). If you like these, you'll love my premium content. So be sure to head on over and browse the shop, every purchase helps me continue bringing you more handcrafted design resources!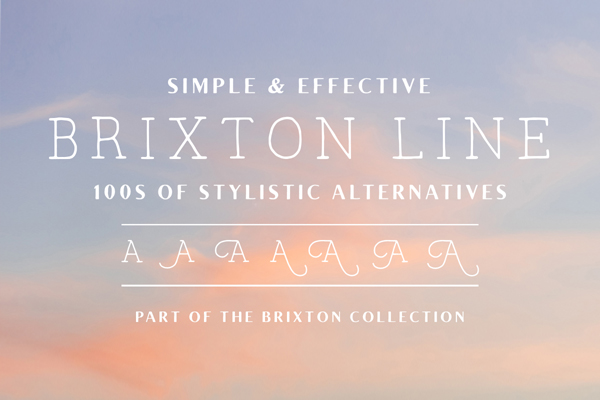 Brixton Line is a simple and effective handcrafted serif font and within a few clicks, Brixton Line transforms into something completely unique and creative. With over 80 stylistic alternatives to choose from this font is great fun to work with! Brixton is Free for Personal use if you would like a commercial license, check out the full product page!
Alternatively, if you are interested in checking out the full Brixton font collection (16 fonts and plenty of extras), you can see that here.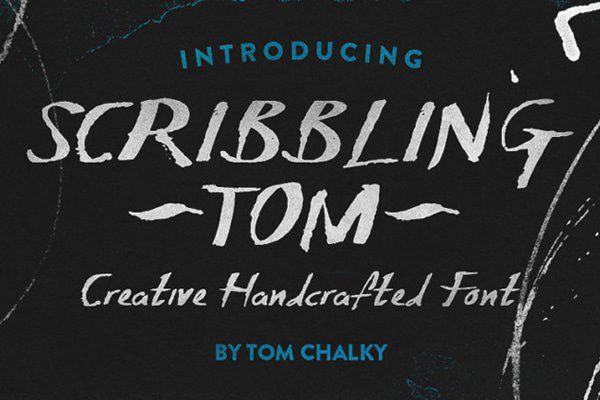 Scribbling Tom started with a hand full of paper and quickly writing the phrase 'the quick brown fox jumps over the lazy dog' 30 or so times. I scanned in the results and selected my favorite letters.
The end result was, to my surprise, super effective. So I continued to develop the rest of the font in a similar fashion until I covered all latin glyphs. (Scribbling Tom is free for commercial use)

Skip the freebies - Unlock all of my Premium Goods!
Have you had a little look around the store? It's absolutely jam-packed with high-quality, professional design resources and you can own it all with my All Access Pass. Best of all, every future release will be ready and waiting for you. Save time, energy, and money by putting my range of handcrafted fonts, realistic textures, and vintage illustrations to work.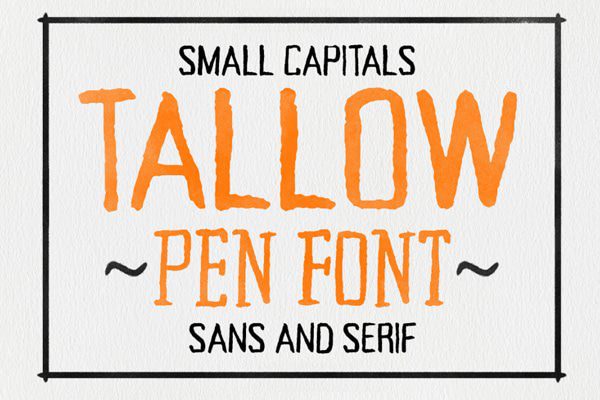 Introducing the Tallow Pen font family, an uppercase (+ small caps) hand drawn family that can be a great asset in a variety of design scenarios. Inspired by current trends, the design of Tallow is simple, effective and is available in both sans and serif styles that work great in combination.
Tallow Pen (Sans & Serif) is free for personal use, if you would like a commercial license, check out the full Tallow collection. If you like this, you'll love the rest!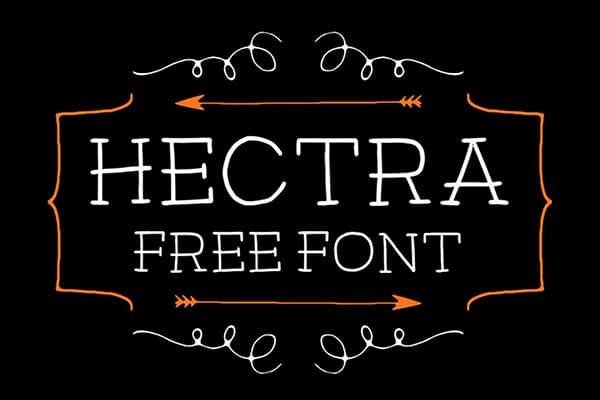 Introducing Hectra, a commercially free handcrafted font found only within this pack, it's super versatile and available in both Regular and Bold weights. A Little tip, it works great with the Jimmy Sans family below.
If you're enjoying what you are seeing so far, be sure to check out my premium fonts and downloads, your support goes a long way and helps with the development of more free content like this.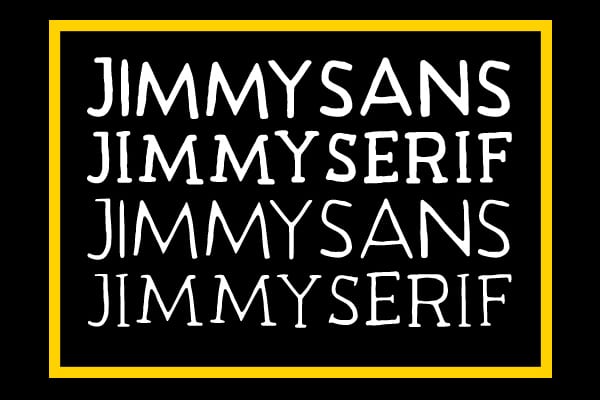 When designing the full Jimmy font family, the idea was to create a font that looked great small, while still holding onto that hand-drawn aesthetic that we love – making him ideal for slogans, short paragraphs, and accent words.
Within this free sample, you will find Jimmy Sans Regular with a bonus (and exclusive to this pack) Jimmy Sans Brush style. Check out the full Jimmy font family here. Free for commercial use.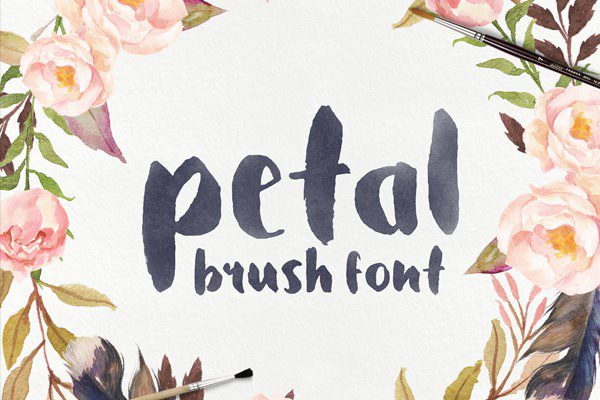 Petal is a beautiful brush font that was handcrafted by yours truly with a Japanese brush pen. The font is full of character and personality and sits comfortably with modern trends.
All efforts were used to preserve the handcrafted authenticity of Petal and the proof can clearly be seen in the outcome! One of my new personal favorites. Free for personal use, purchase a commercial license here.