Social media should be one of your top priorities when building your online design business. Do it right and you will feel the benefits; more traffic, sales, and followers. The three things that every business wants but many struggles to acquire. 
We live in an age where technology changes as often as our underwear. Literally, anyone can launch a business (whether they succeed or not is an entirely different story) and social media can and will often play a big part of that. You're here because you've realized that, and you want to get started, or you're struggling to see results. It can be a pain in the backside keeping up with all the new techniques and platforms that are popping up left, right, and center. But fear not, within this article, I hope to provide you with enough confidence and knowledge for you to start strong from the get-go.
---
What is 'Social Media'?
Firstly, let's define what 'Social Media' is to give us a clear understanding of the fundamentals. It's something I always like to do when starting something new, as Picasso would say, "Learn the rules like a pro, so you can break them like an artist".
The definition explained – 'Social media' is defined as "websites and applications that enable users to create and share content or to participate in social networking", 'Social networking' is defined as "the use of dedicated websites and applications to interact with other users, or to find people with similar interests to one's own". So the pair work hand in hand, social media is simply the platform on which social networking takes place, and by networking with people you build relationships, and from good relationships come trust and loyalty. Two factors that I would use to describe a great customer and client.
What do I share?
Your Work – Be it a logo design or a new product, share it. It's your work.
The Work of Others – If you think someone has created something incredible, why not share it. Chances are if you like it. Like minded people will too and they will engage with it and you.
Blog Posts – I'll always be recommending brands and business owners to start a blog. I mentioned blogging in my tips for how you can start your design business article, it's not only great for traffic to your website, but it provides you with content that you can then incorporate into your social media strategy.
Behind the Scenes – Share what you're currently working on, what your office looks like, a picture of your dog, the arrival of new products, the list goes on.
Funny Photos – Call me cliché, but share some funny photos. Not only will they lighten the mood and possibly someone's day, they can generate great engagement.
Quotes – I'm a sucker for a good quote, and so are many other people. Find quotes that are relatable to your industry, and try sharing them.
Videos – Videos are becoming increasingly popular, rather than just sharing an image of a sketch of yours, create a time-lapse video of you working. Not only could it be educational, but it provides a great insight.
Promotions and Offers – At the end of the day, no matter what the business, the whole point of spending all this time on social media is to build an audience and to raise awareness of what is it that you do. In return, you hope that it will increase your revenue. So, no doubt, at some point you're going to want to promote what it is that you do or any special offers you might have. Which is perfectly fine. However, I recommend you try to stick it to a minimum ratio of 5:1. That's 5 of any of the other categories to 1 of your promotions and offers. Too many promotions will lose the interest of your followers.
How do I use it for my business?
Okay, so we know what it is and what we should be sharing (you might have known already, but it's nice to recap), so let's talk about the how. Well, each social network has its own demographic, its own 'rules' and different things will naturally work better on some than they do others. Below is a list of the networks that I think you should focus on, along with my thoughts on how to use them. Let's start with the obvious.
---
Facebook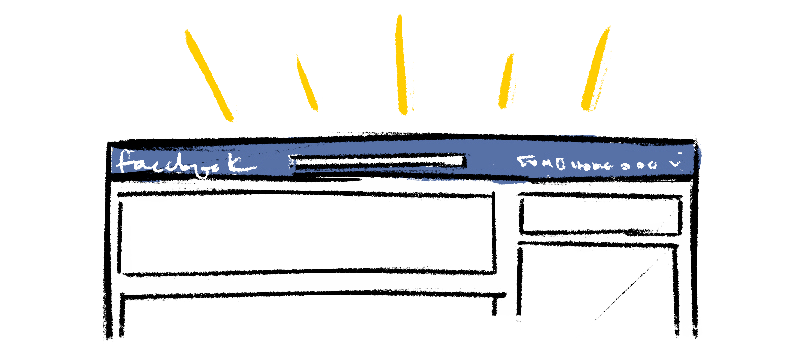 Everyone uses Facebook, literally everyone. In fact, between March 2015 and April 2015, 72% of online American adults used Facebook. That's 62% of the entire adult population! The best (and only) way to start on Facebook as a business is to create very own Facebook Page. "A Facebook page is a public profile specifically created for businesses, brands, celebrities, causes, and other organizations. Unlike personal profiles, pages do not gain "friends," but "fans" – which are people who choose to "like" a page."
Tips for use
You're in the business of being creative. Make your Facebook page stand out with a creative profile and cover image! A quick google image search for 'creative facebook covers' will return a ton of great inspiration.
Involve your audience with questions, and reply to comments. Facebook was designed to connect people, and it thrives when used this way.
Be versatile and consistent! A consistent flow of interesting and versatile content is what will bring your fans back to your page time and time again. This is pretty important, as your updates will not reach all of your audience (due to Facebook's algorithm), so you want them to look for you.
---
Twitter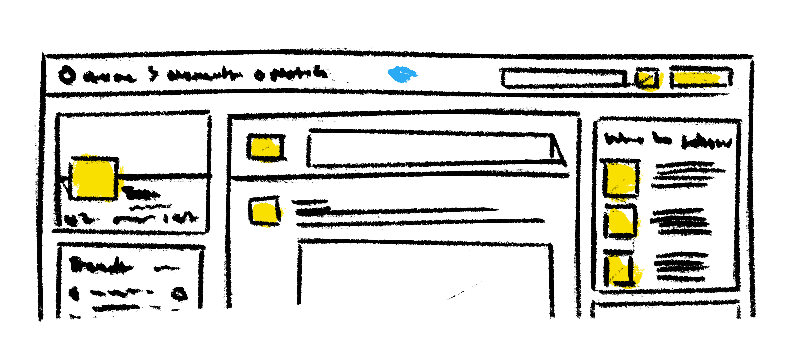 Twitter is another platform that you should jump on, no matter your business. The audience is as varied as it is on Facebook and the way you use it is fairly similar. The same content can be posted however you are limited to 280 characters per update. The one thing that I particularly love about Twitter is that it has been designed in such a way that it is not considered rude to pitch in on a conversation. Right now, there is no doubt someone asking a question or having a conversation about your niche, don't be afraid to get involved.
Tips for use
Twitter feeds move quickly, and your tweets can often be missed. If you're sharing a link to your work, a promotion or a blog post, don't be afraid to share it a few times throughout the day.
Use relevant #hashtags – they help Twitter users find tweets that relate to specific topics, thus making your updates more visible and accessible.
Get involved! Don't be afraid to answer questions or to share your advice. Search for relevant #hashtags and jump in.
Just like Facebook, you are giving the opportunity to create your own profile image/cover image. Be creative!
---
Google+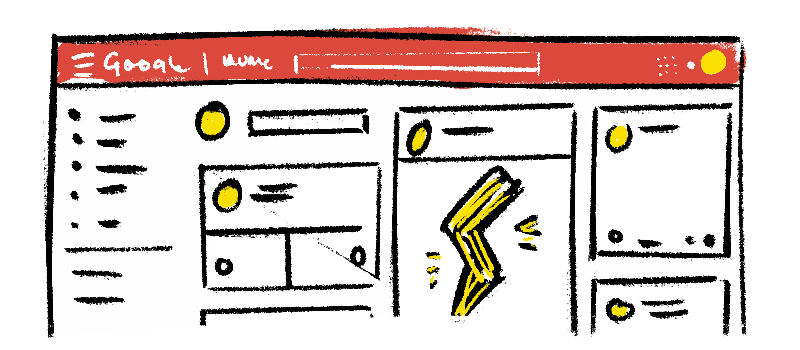 Google opened the doors to Google+ to compete with Facebook back in 2011 (5 years after Facebook went public), and as you might have already guessed, it didn't do too well. But the power of Google+ doesn't lie within its community. The main appeal of Google+ is its search engine optimization qualities. By just by being a part of Google+ and sharing links to your content and work, you can help increase your search visibility.
You used to be able to set up 'Google Authorship' to increase your organic traffic even further, however, they have scrapped that (for now). You can share the same content here than you do on Facebook, however, the audience on Google+ is fairly formal in comparison and hashtags (unlike on Facebook) have far more power. So with all that said, if you're on Twitter and Facebook, get on board with Google+.
Tips for use
Posting public updates (unless you have a lot of followers) will fail to gain much attention. However, try searching for niche-specific communities (Google+ version of forums) to join, and share your thoughts and updates there (while updating your personal profile). Can't find one? Try to create your own!
If you want to share a long update on Twitter, write and publish it on Google+ and share the link to Twitter. Long updates are received pretty well on Google+ as opposed to most social networks, and any Google+ fans on your Twitter are then exposed to your profile.
Use *bold* _italic_ and -strikethrough- (-word-) text to help your updates stand out.
Go all out on your profile page – when I receive a business-related email from someone who I notice has a Google+ profile, I'll go and check it out. If it's populated and full of information with links to validate this person and their business, I feel far more confident going forward.
---
Instagram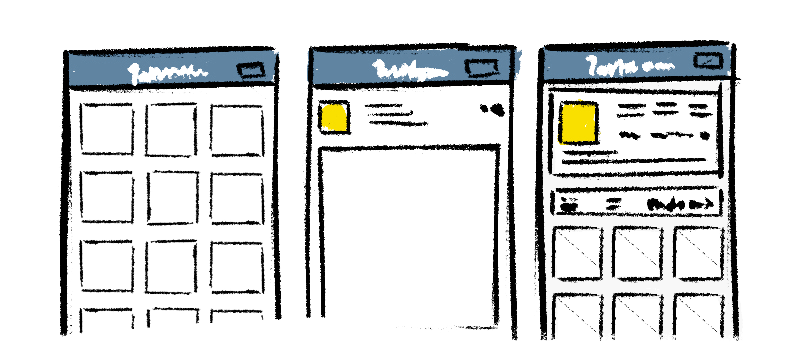 Instagram is perfect for anything visual, and us being in the business of design, is where we want to be. Instagram is a mobile application and while you can post links in your comments and descriptions, they are not clickable. The user will have to copy and paste into a browser, so try and keep links short or use a custom link shortener. Instagram provides you a great opportunity to experiment and be creative, share what you're doing, start contests, show behind the scenes and, more importantly, share your best 'Instagram' worthy work. Don't be afraid to get personal and let your personality shine. These posts can do really well and allow you to be more relatable.
Tips for use
Embed your Instagram Photos on your blog/website, this will drive traffic to your Instagram account and is another great way to grow your following. (To do this: Find your image via Instagram on the Web, click the menu button (three horizontal dots) and choose View Photo Page, then open the menu button again and select the Embed option.)
Sync Instagram with Twitter and Facebook for automatic updates. Save yourself some time by updating all 3 of your social profiles at once! Instagram images work great on Twitter and Facebook and can help grow your following.
Hashtag carefully – Don't go over the top with hashtags, even though the limit is a whopping 30 hashtags, using the full amount looks spammy and can piss off your followers.
Write an informative profile description, with a link to your portfolio. Surprisingly, some people make zero effort in their info section. Which is crazy, as it's often the first thing people see.
To be a great 'Instagrammer' is an art form. See what the popular users are publishing in your niché to learn what works (hashtags, style, descriptions etc).
---
YouTube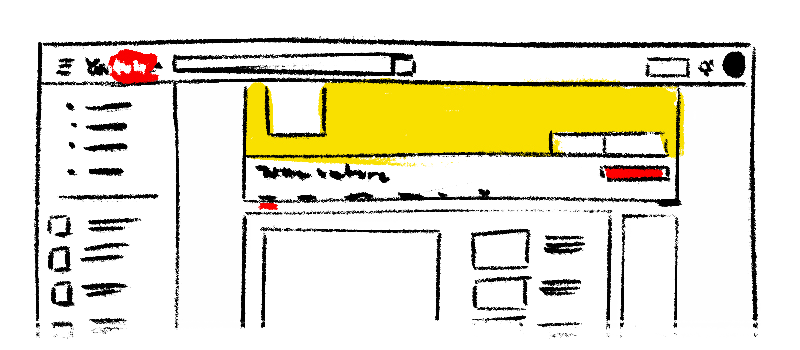 Google takes full advantage of its power and treats its own very well. Usually, when you search with Google, you'll notice that the YouTube videos are killing it on top! You can use this opportunity by targeting keywords and questions that are popular in your niche with video. For example, part of my job is to design and sell fonts. A common question is how to install fonts? or how to access the stylistic alternatives? I could create a series of videos answering these, It could certainly bring more exposure to me and my brand. You could also create time-lapse videos of you working, publish video tutorials, or share your knowledge. It can be a great source of traffic when used correctly.
Tips for use
Target questions from within your niché and answer them.
At the end of the day you want more subscribers, so at the end of every video (and possibly throughout) remember to include a subscribe button.
Be yourself. Let your personality shine through, and make your videos exciting and engaging.
Create content that you really care about.
---
Pinterest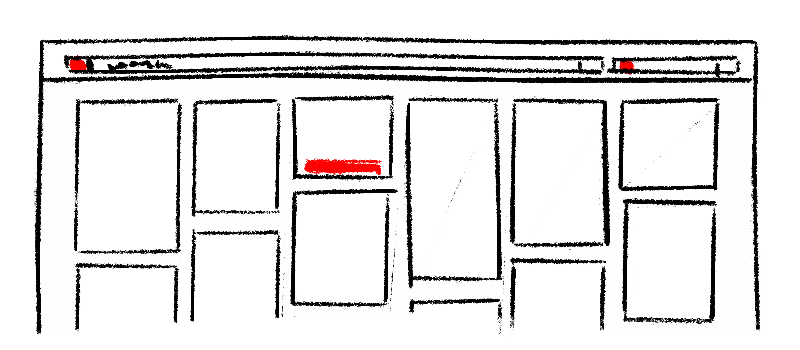 Another platform that I highly recommend for anyone in the business of design. Users can 'pin' and 're-pin' images to their personal (and shared) Pinterest boards and the boards are categorized by topic, which enables the whole of Pinterest to be super organized and a great tool to use when researching how to use it. We can instantly see what the most popular style of content in each category looks like, and find common grounds between them. Try finding a category that closely relates to your work, and check out what's working. There's no limit to how often you should post on Pinterest, especially as Pinterest displays the most recent pins first, the more you post or re-pin, the better it is for your exposure.
Tips for use 
If you are selling products, always include a price tag on Pinterest.
Find popular pin group boards to join and pin your best content there. Unfortunately, there is no search function for Pinterest group boards, however, you can use this free tool – PinGroupie.
Cross-promote your pins and your presence on Pinterest by sharing to your other social profiles.
Create your own themed boards on topics that you find interesting. Don't be afraid to use Pinterest for personal hobbies as well as your professional life, just keep it on separate boards.
The ladies dominate Pinterest! With a female/male ratio of 4:1, so keep that in mind when designing your pins.
---
Be yourself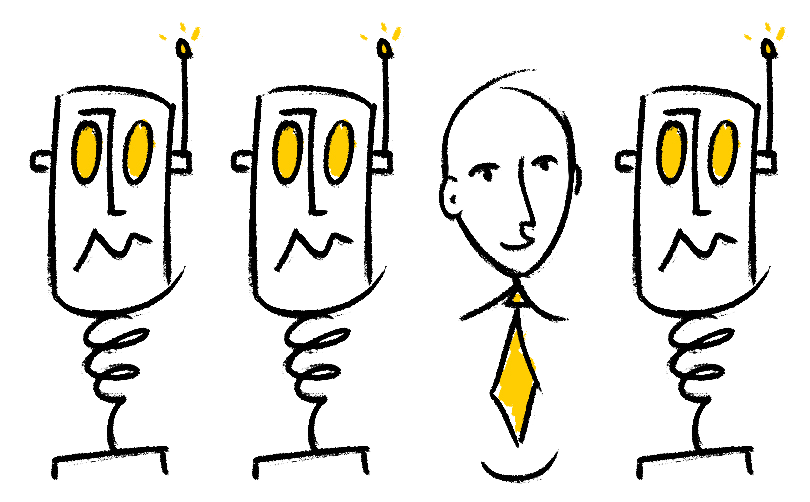 You can read hundreds of articles and have folders full of reports that tell you the perfect times to share and what hashtags to use when it's raining. But at the end of the day, the first thing you need to do is start and if you start right your skills as a social marketer will naturally grow and then you can start fine tuning your strategy.