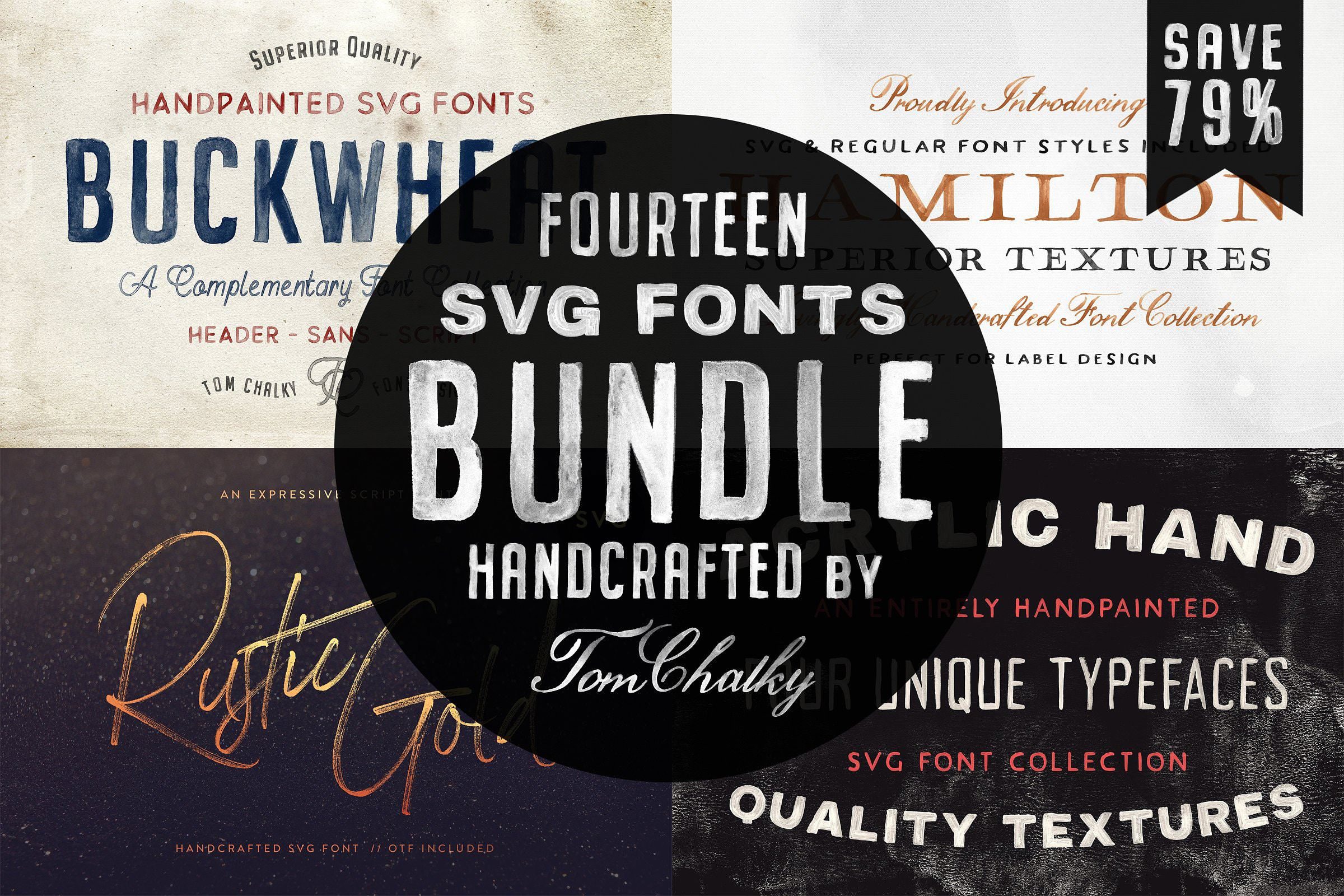 Introducing The Handcrafted SVG Font Bundle: A versatile and professional collection of high-quality Opentype SVG Fonts with stunningly realistic textures (standard .otf fonts also included!).
We've bundled together 4 best selling SVG font packages with a generous 79% discount. Inside you'll find 14 SVG fonts, 14 standard fonts, and a super useful selection of high-quality textures! Buying these products individually would cost you $87
Put this selection of SVG fonts to work and take full advantage of this fantastic new format by creating realistic type designs that look as if they've been painted straight onto the screen!
Please Note: Opentype SVG Fonts require Photoshop CC 2017 or Illustrator CC 2018 (or newer). TTF fonts are included and these work universally (they're just not as cool looking)
Buckwheat Opentype SVG Fonts
The Buckwheat SVG font collection includes three unique Opentype SVG fonts featuring an entirely hand-painted, multilingual glyph range with high-quality and authentic textures built in, with zero extra work required! Much like real paint, the textures are transparent, enhancing the overall effect.
What's inside?
Buckwheat TC SVG A condensed heading/titling font boasting real small caps (along with numerals, currency glyphs and more to match the small caps).


---

Buckwheat TC Sans SVG A rounded sans-serif font with several stylistic alternatives for various capitals (A, B, G, H, J, K, P, and R).


---

Buckwheat TC Script SVG Tying everything together, a simple yet effective monoline script font.


---

Vectored TTF Versions of each of the fonts above While this traditional set of fonts do not feature the same level of detail as their SVG counterparts, they sure as hell make for a robust and effective family – one that I would sell for $19 on its own! (See screenshot No.4)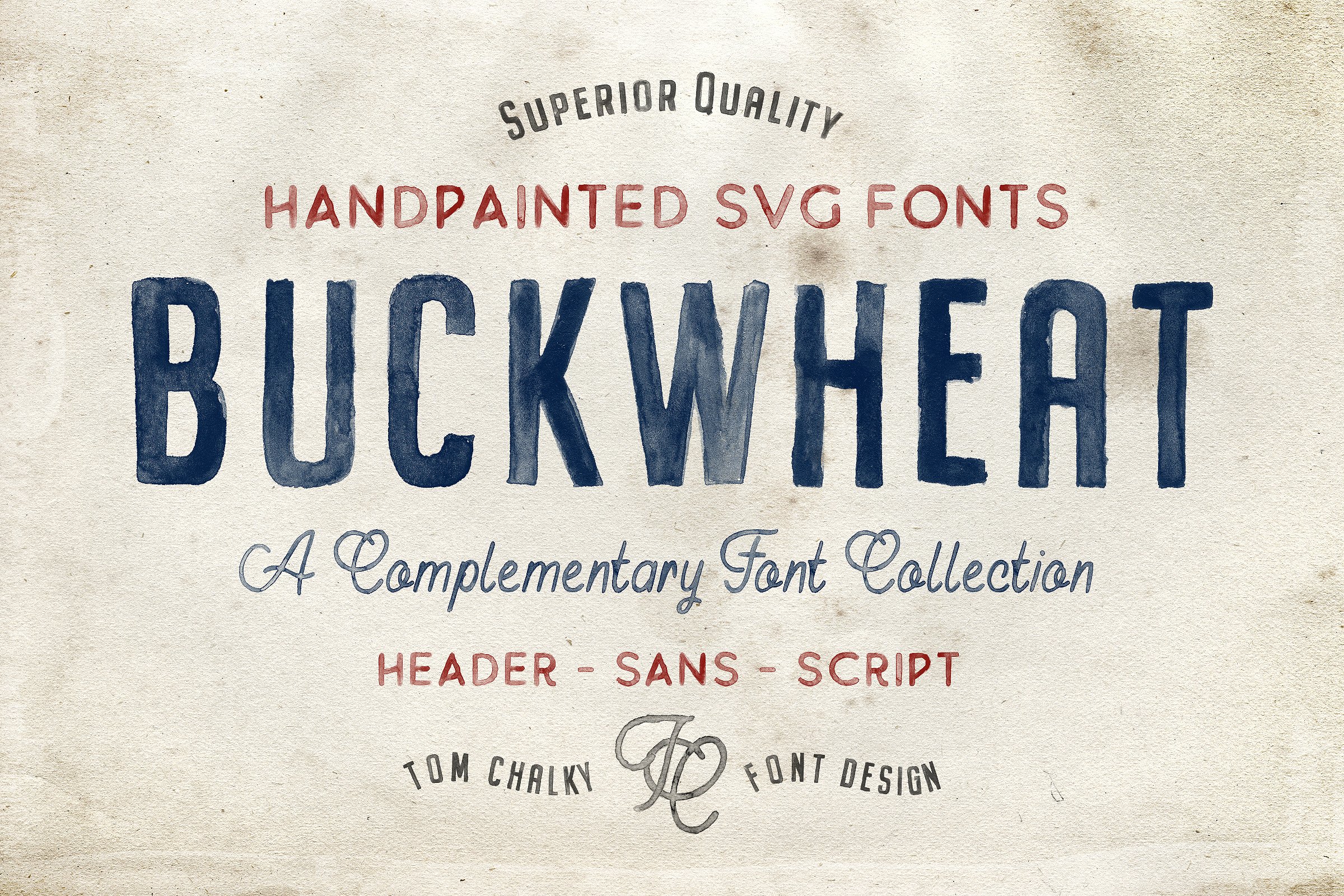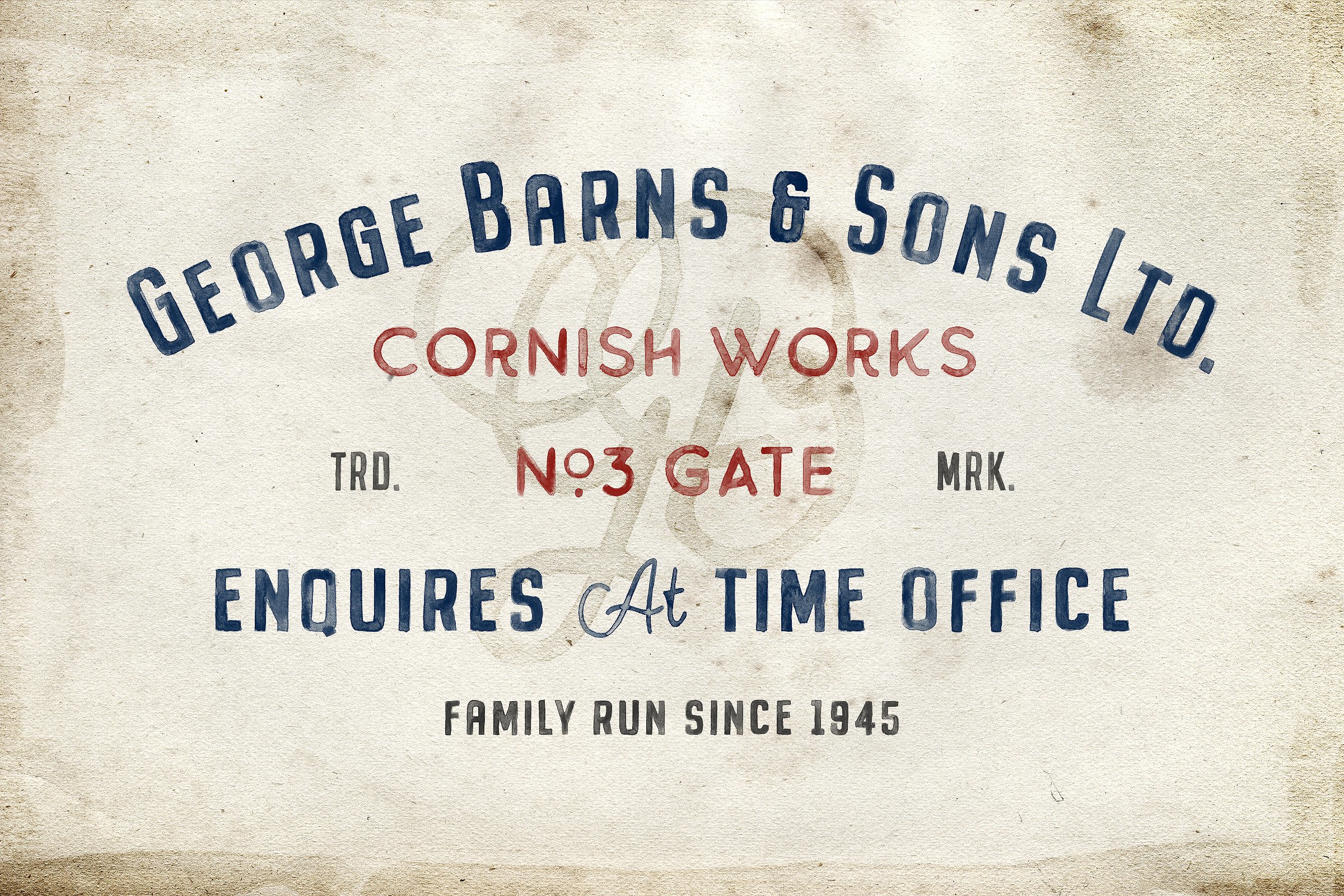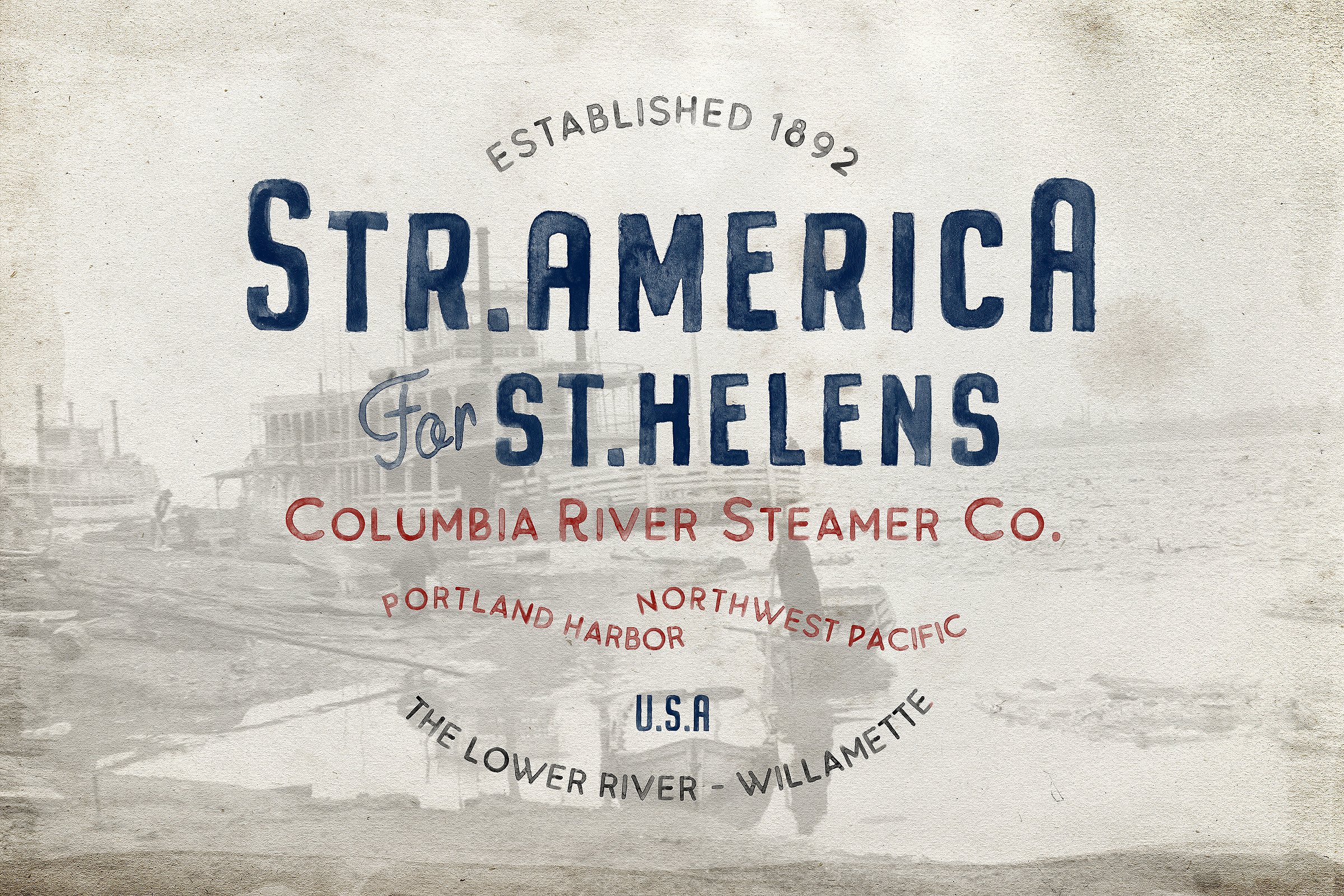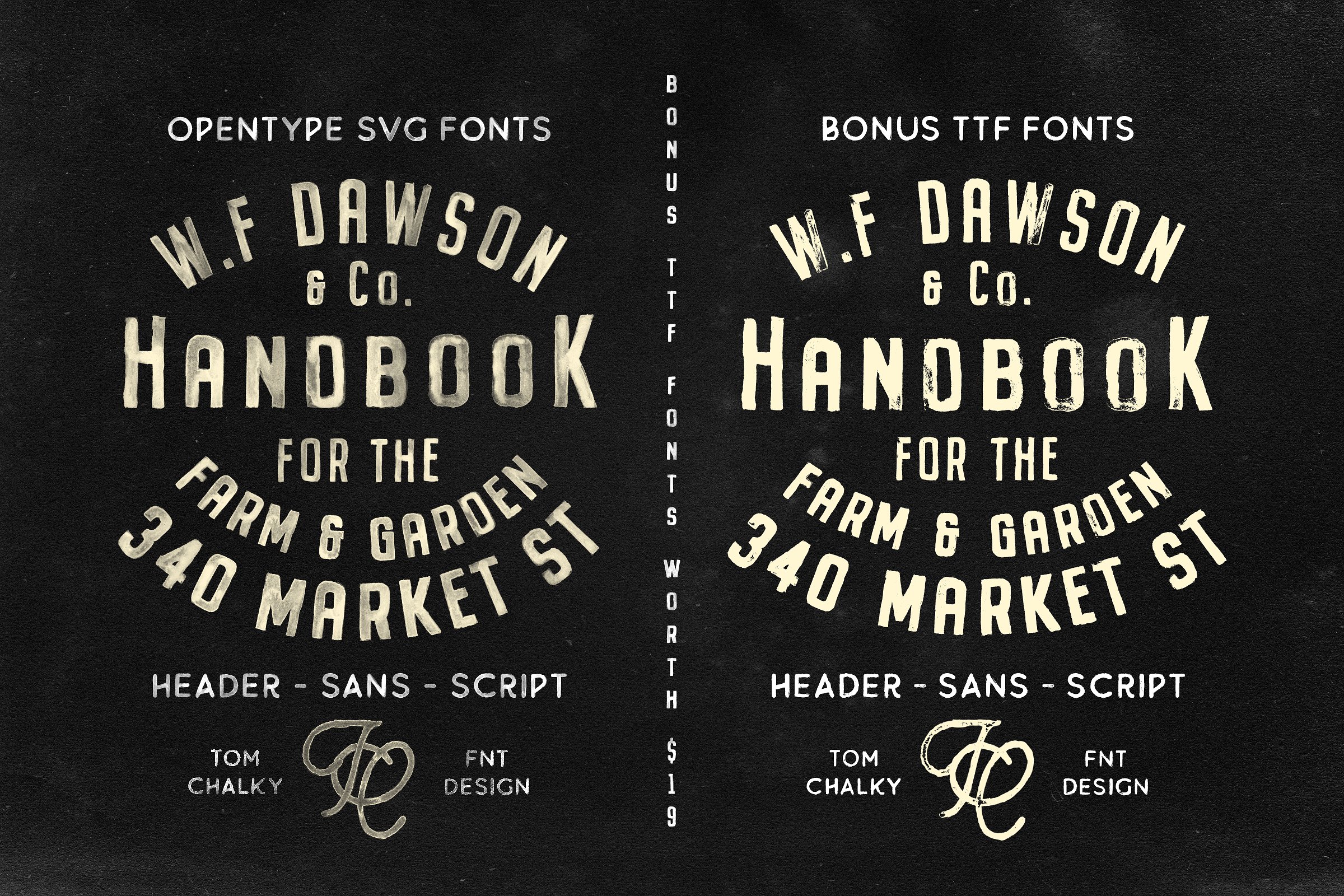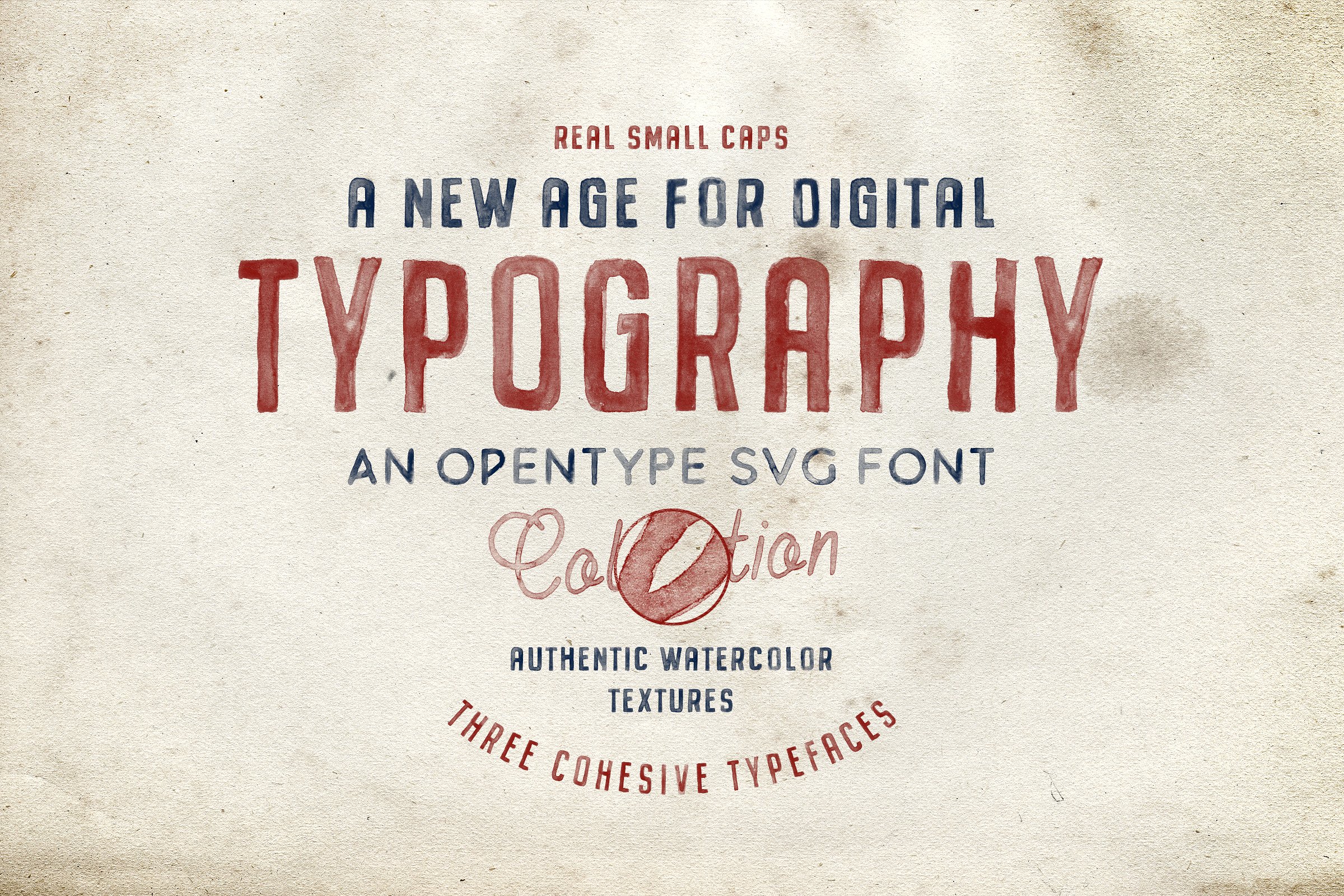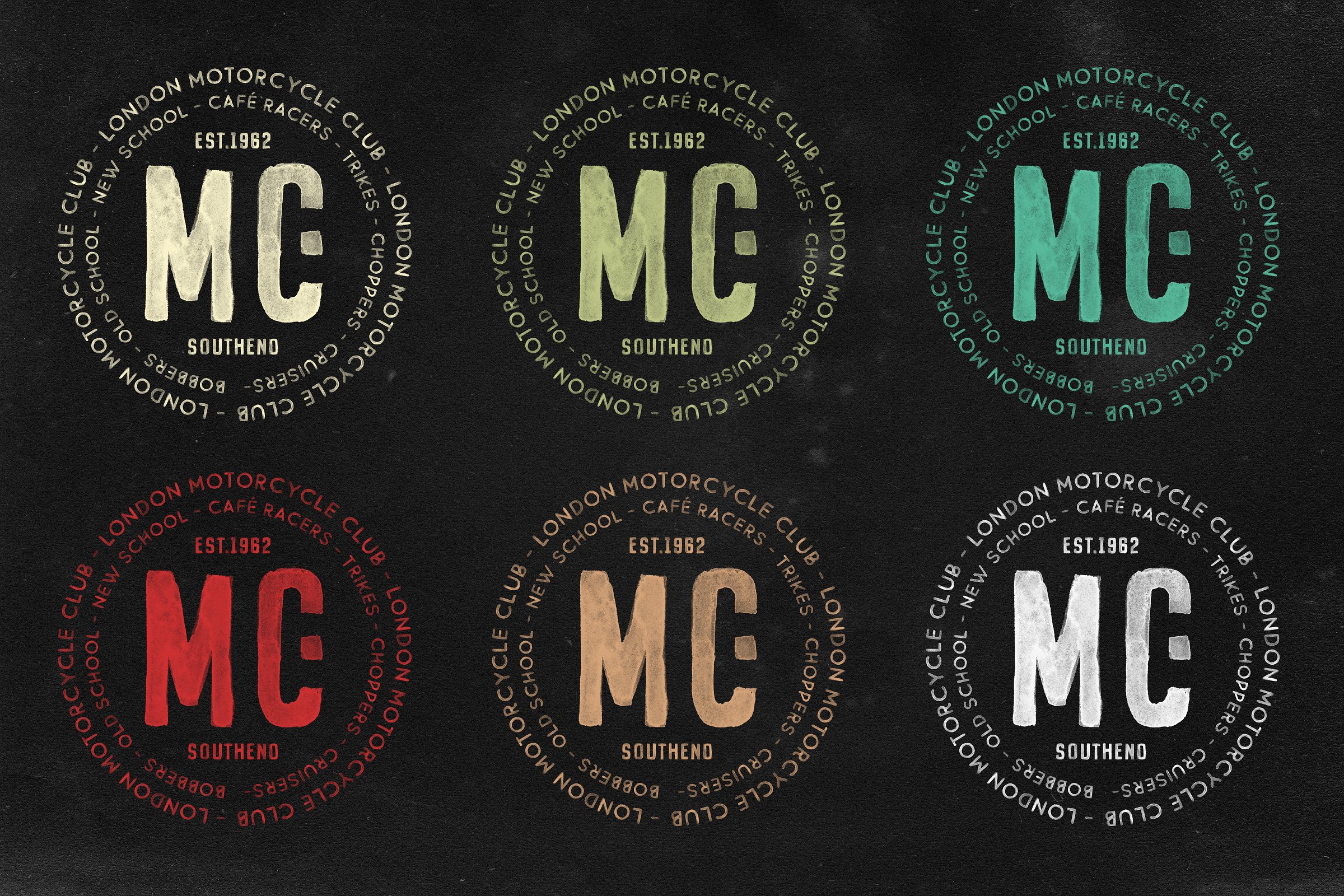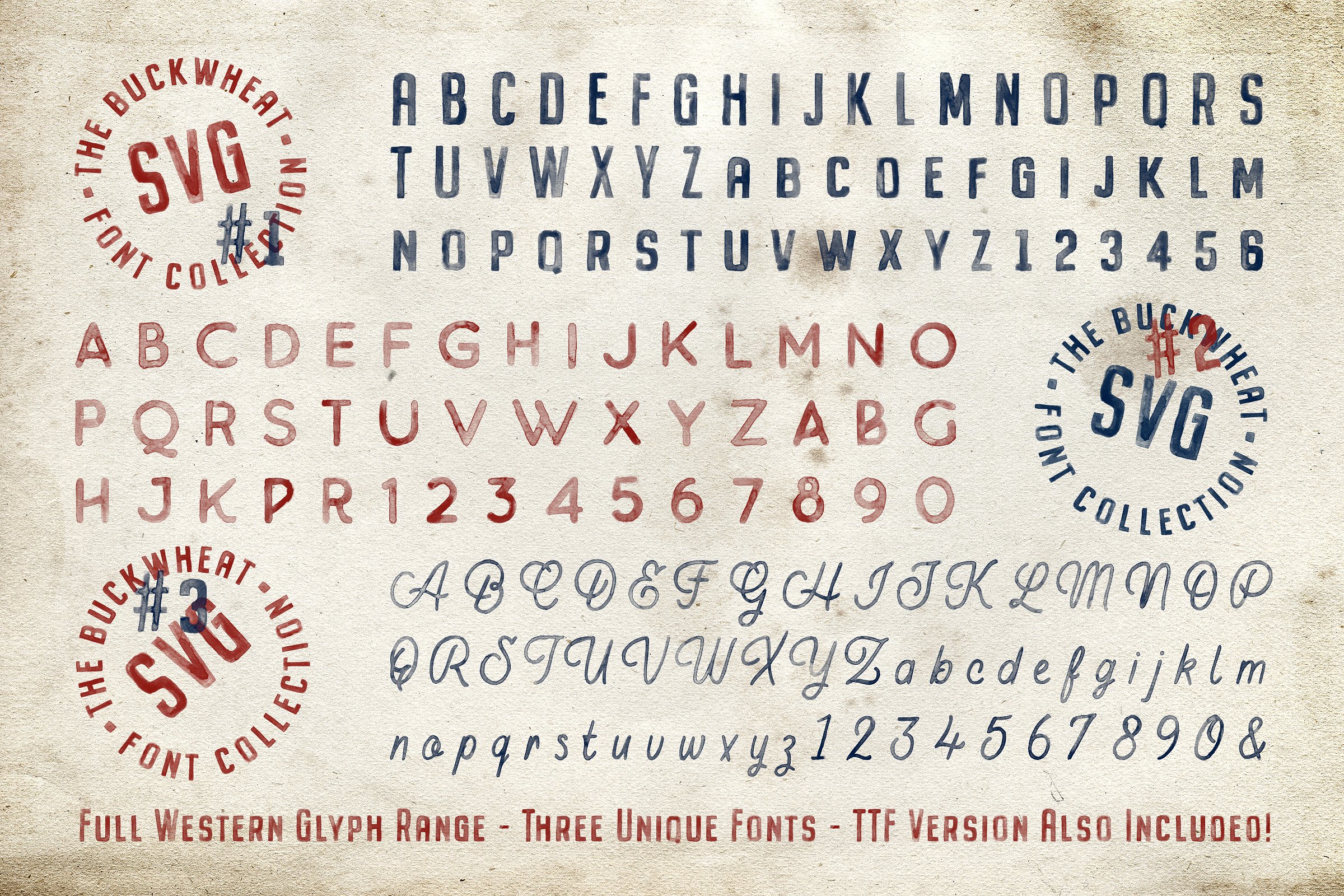 Acrylic SVG Font Collection
The Acrylic Hand Font Collection includes four SVG fonts with an entirely hand painted, multilingual glyph range featuring realistic and high-quality textures throughout. The textures are exactly as they appear in the preview images above (no extra work required!).
What's Included?
Acrylic Hand Thick SVG A strong and bold sans-serif font painted with thick acrylic paint. Perfect for grabbing attention and taking center stage. The uppercase and lowercase letters are completely different, so try alternating between them to improve the overall authenticity.


---

Acrylic Hand Sans SVG Your not quite average sans-serif font, designed to complement any and all of the fonts within this set and at any size. Just like the Thick sans-serif, the uppercase and lowercase letters are different to improve authenticity.


---

Acrylic Hand Tall SVG A tall sans-serif font (uppercase) with the addition of small caps (lowercase). Both glyph sets have proven to be ideal for different situations, making this a super versatile addition.


---

Acrylic Hand Serif SVG The collection was going to be strictly sans-serif, but I found that this was a perfect addition and looks fantastic in combination with any of the above and on its own! Also, just like the majority above, the lowercase and uppercase are completely different.


---

20 High Quality Hand Painted Textures Taken from my 'Assorted Paint Texture Collection', these 20 stunning textures perfectly complement Acrylic Hand and are available in both PNG and Photoshop Brush (ABR) formats.


---

Standard TTF Editions Some projects may not require all the bells and whistles of an SVG font, so I have also included non-textured TTF versions.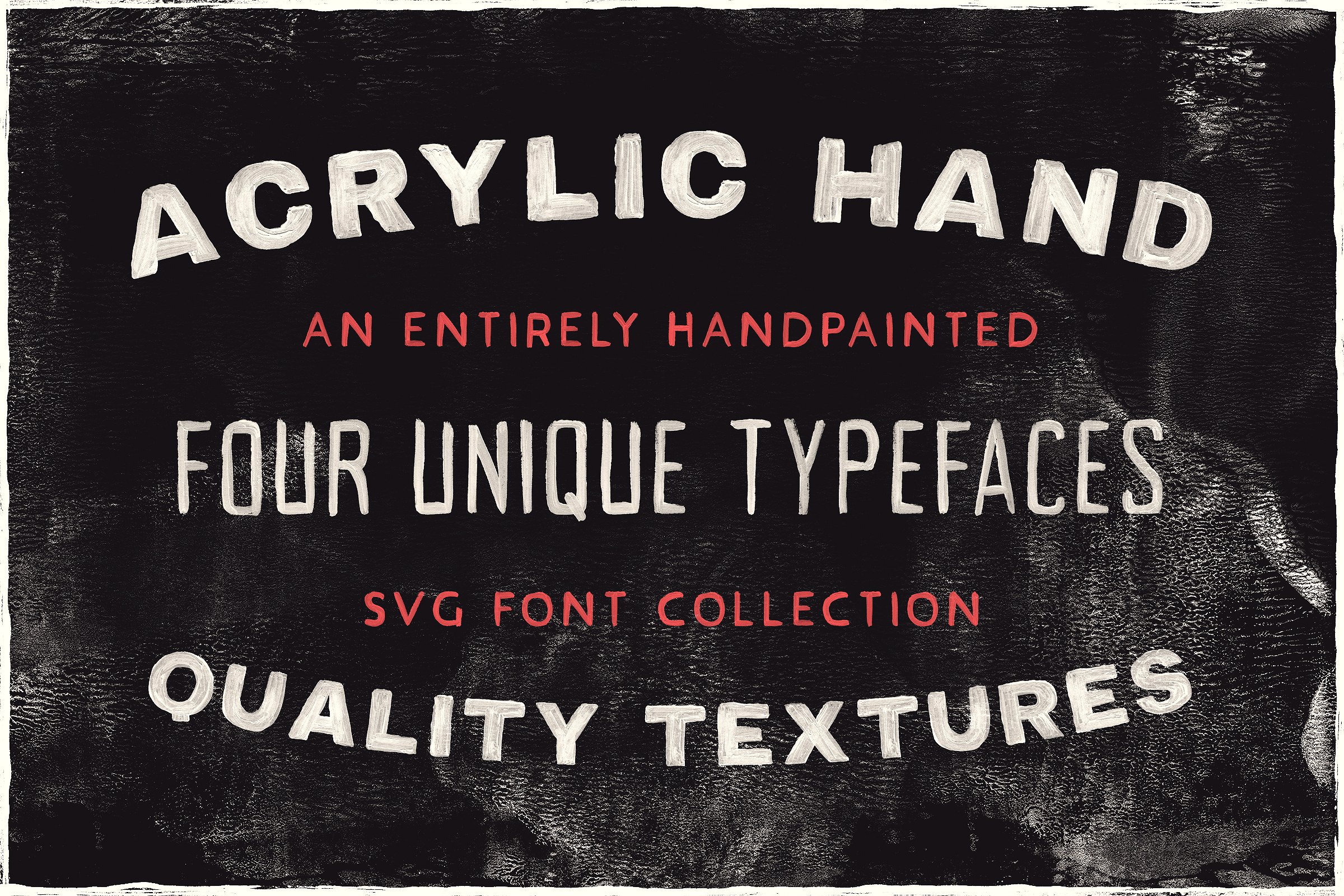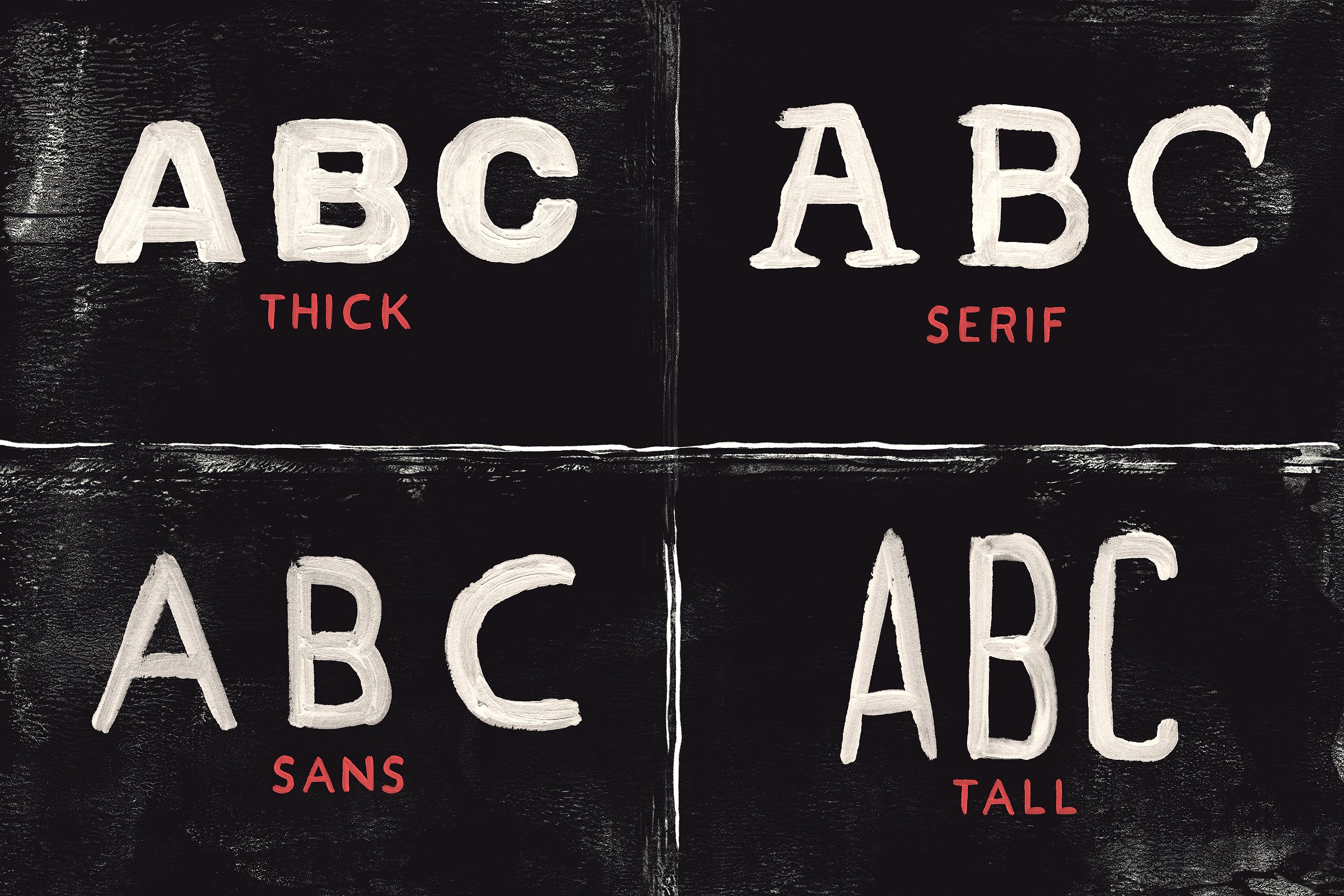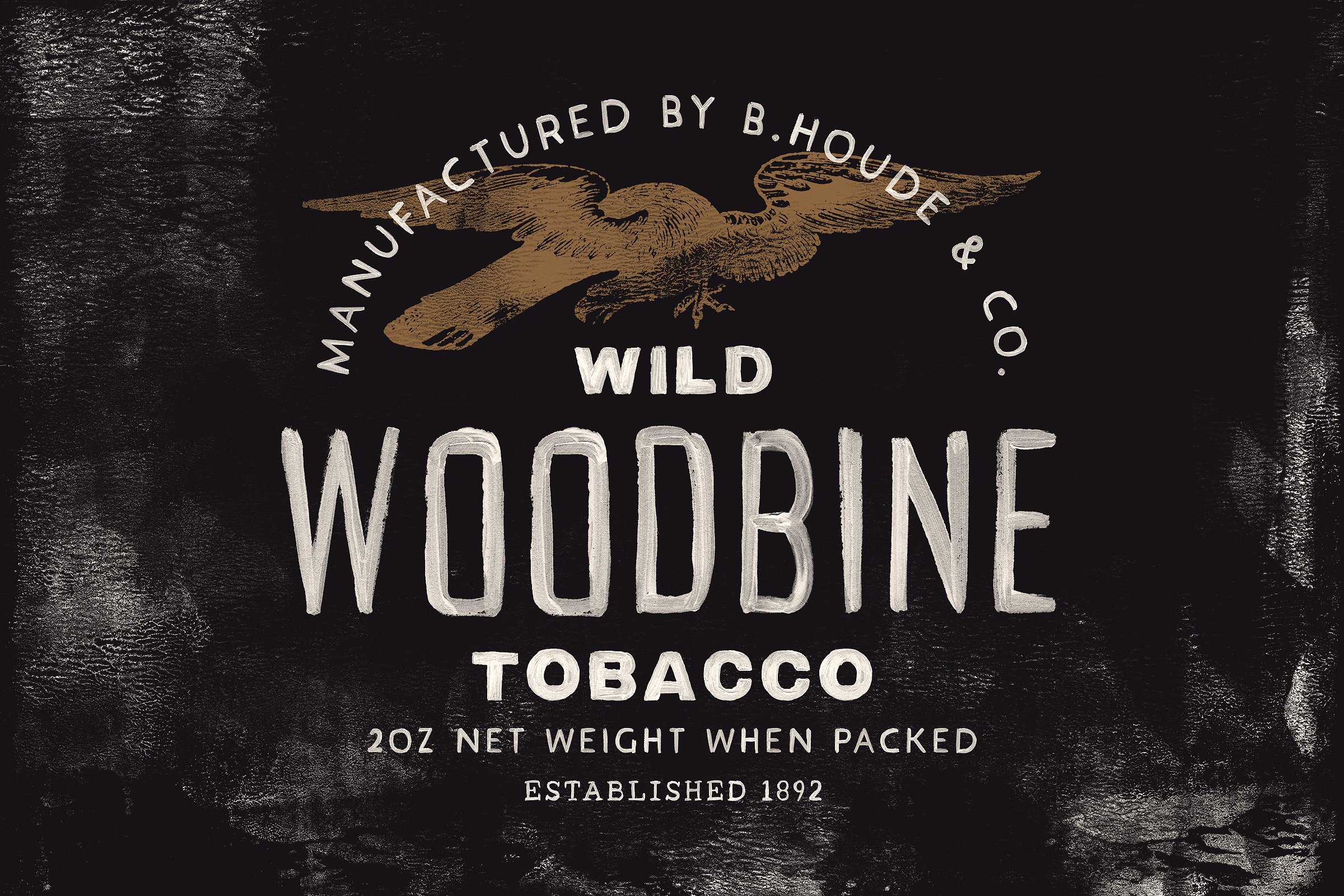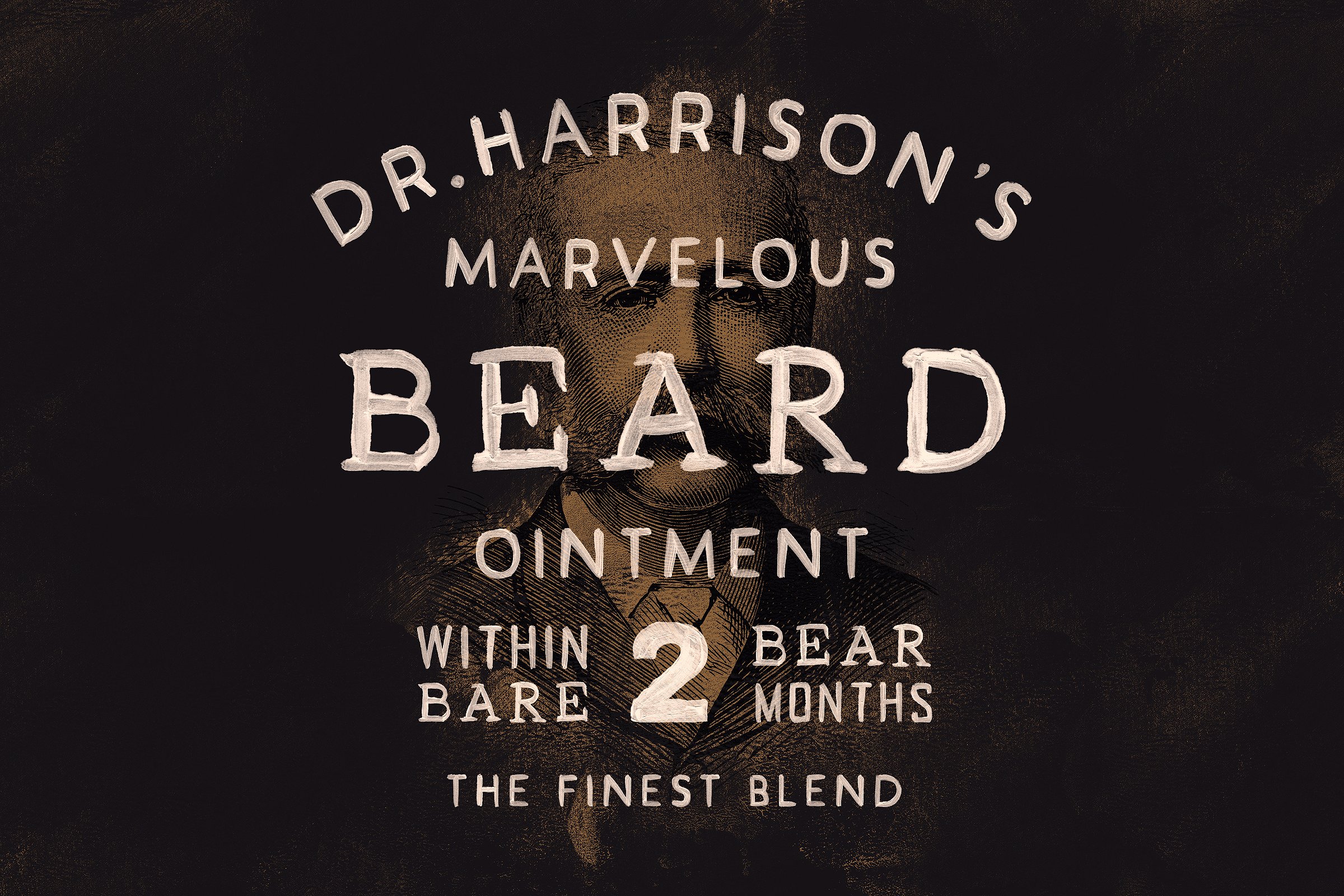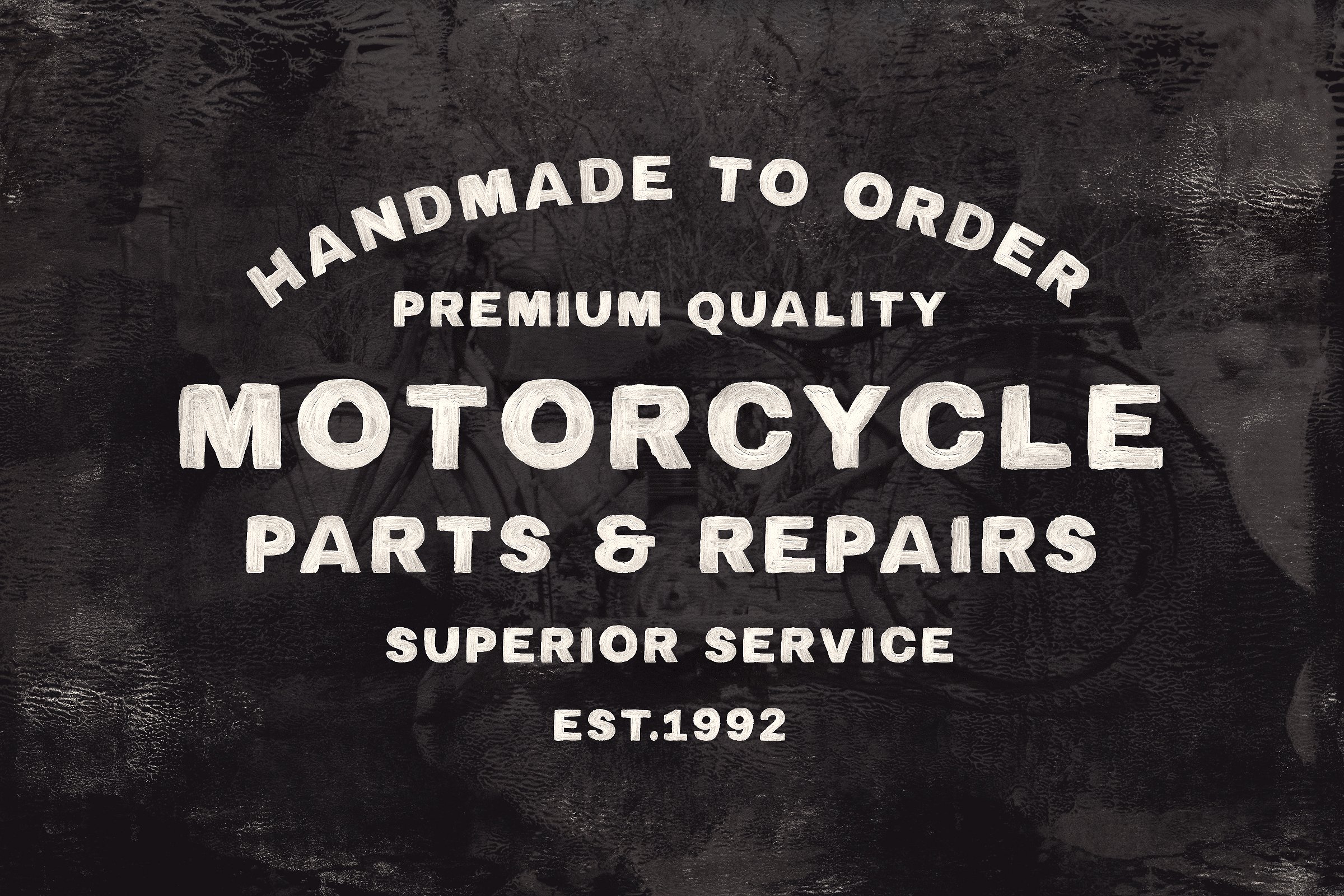 Rustic Gold SVG Brush Script
Introducing Rustic Gold! An expressive Opentype SVG brush script font full of personality and stunning textures. Designed to be versatile, Rustic Gold, can take center stage or be used to beautifully complement your favorite sans and serif fonts. Ideal for a variety of design projects from branding to packaging, from apparel to stationery, and everything in between.
What's Inside?
Rustic Gold SVG Font: If you're looking to create handwritten type designs that ooze authenticity and character, Rustic Gold in the SVG format should do the trick! It features high-quality, dry brush pen textures throughout with zero extra work required.


---

Rustic Gold Alt SVG Font: An entirely alternate glyph range (uppercase and lowercase) designed to complement the original font design and to improve the overall handwritten appearance.


---

Rustic Gold OTF Font: The vector alternative to its SVG sibling. The texture of SVG fonts are great, but not always suitable for the project and unfortunately not widely supported (yet!). So this is the next best thing!


---

Rustic Gold Alt OTF Font: Same as the above, just with an alternate glyph range.


---

15 High-Resolution Gold Textures: While experimenting with this font, I paired some gold textures I had laying around and the end result is what inspired the name; Rustic Gold. I couldn't launch this wonderful family without a bunch of gold textures for you to play around with!


---

High Res PSD File: If you are unable to use the SVG format, or require the letters in a higher resolution, then this PSD file is for you. It includes all of the letters, numerals, and punctuation marks in an organised PSD document.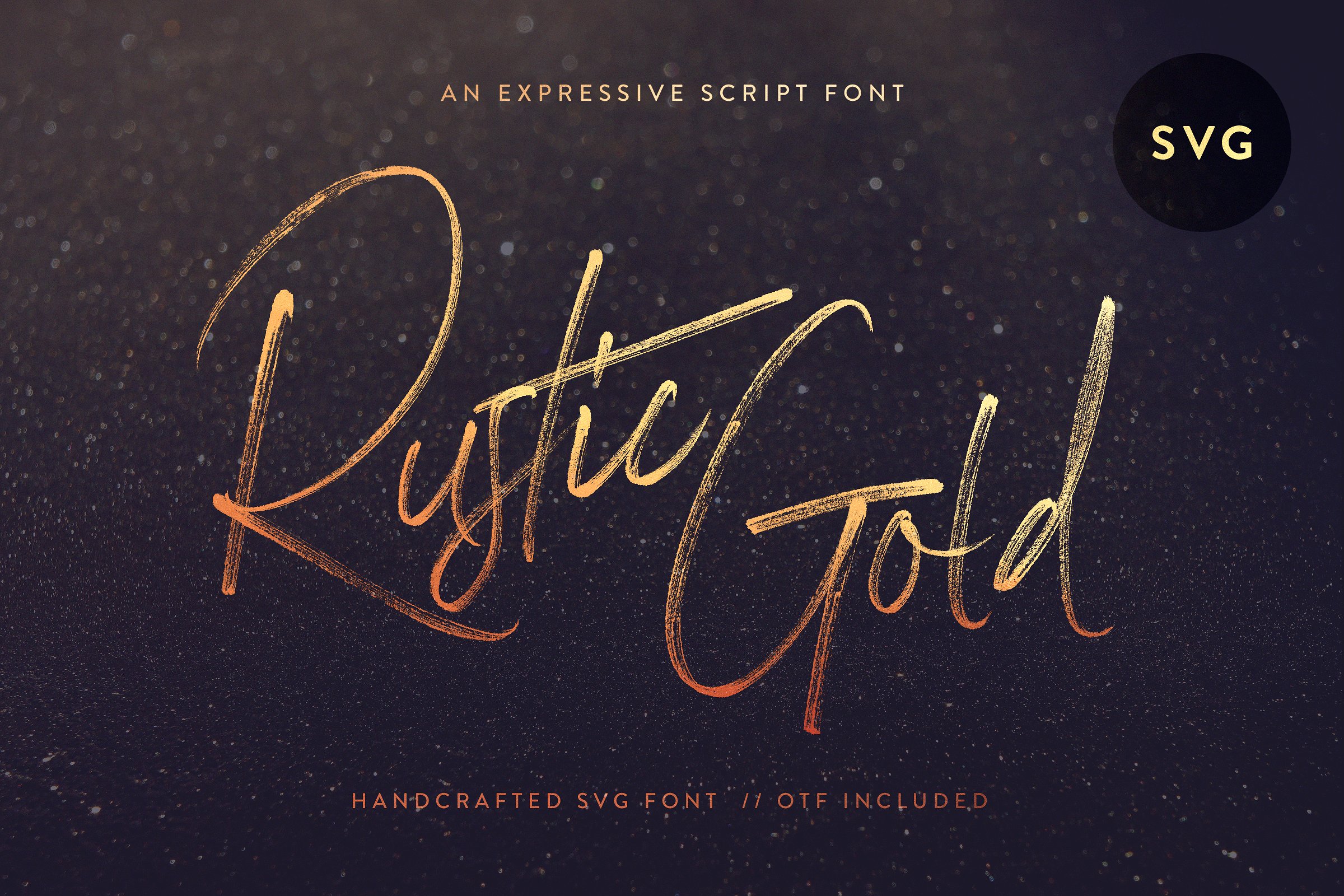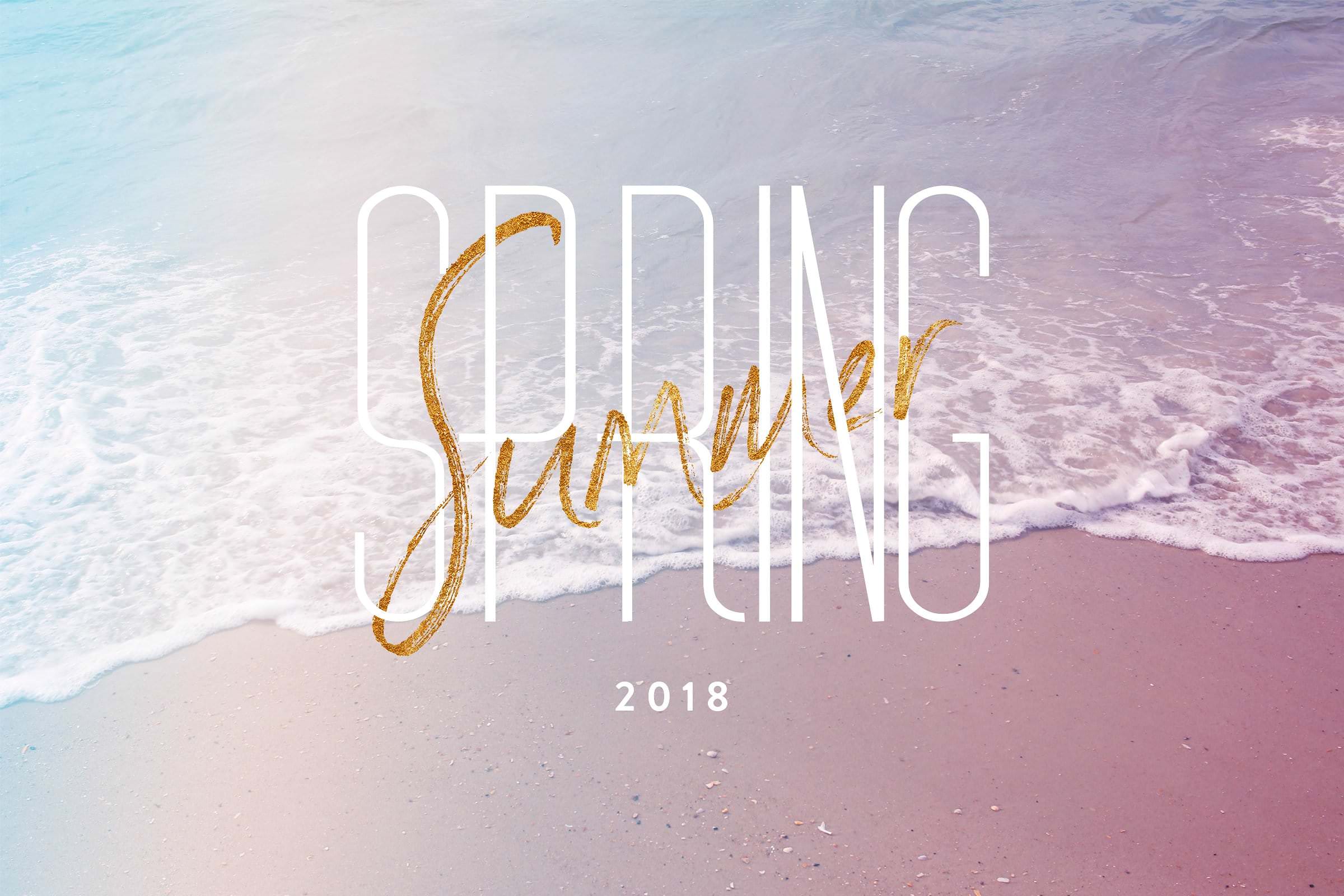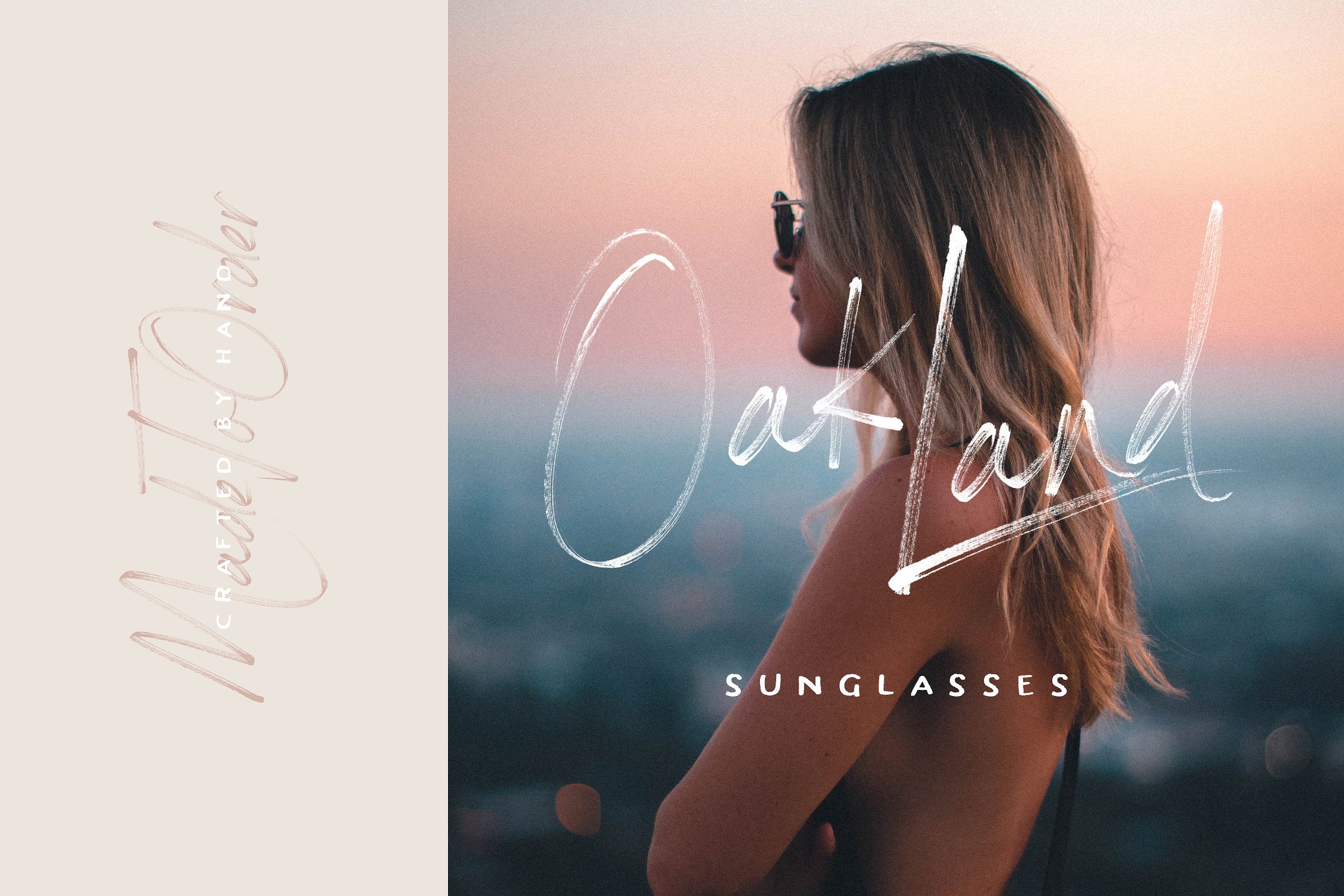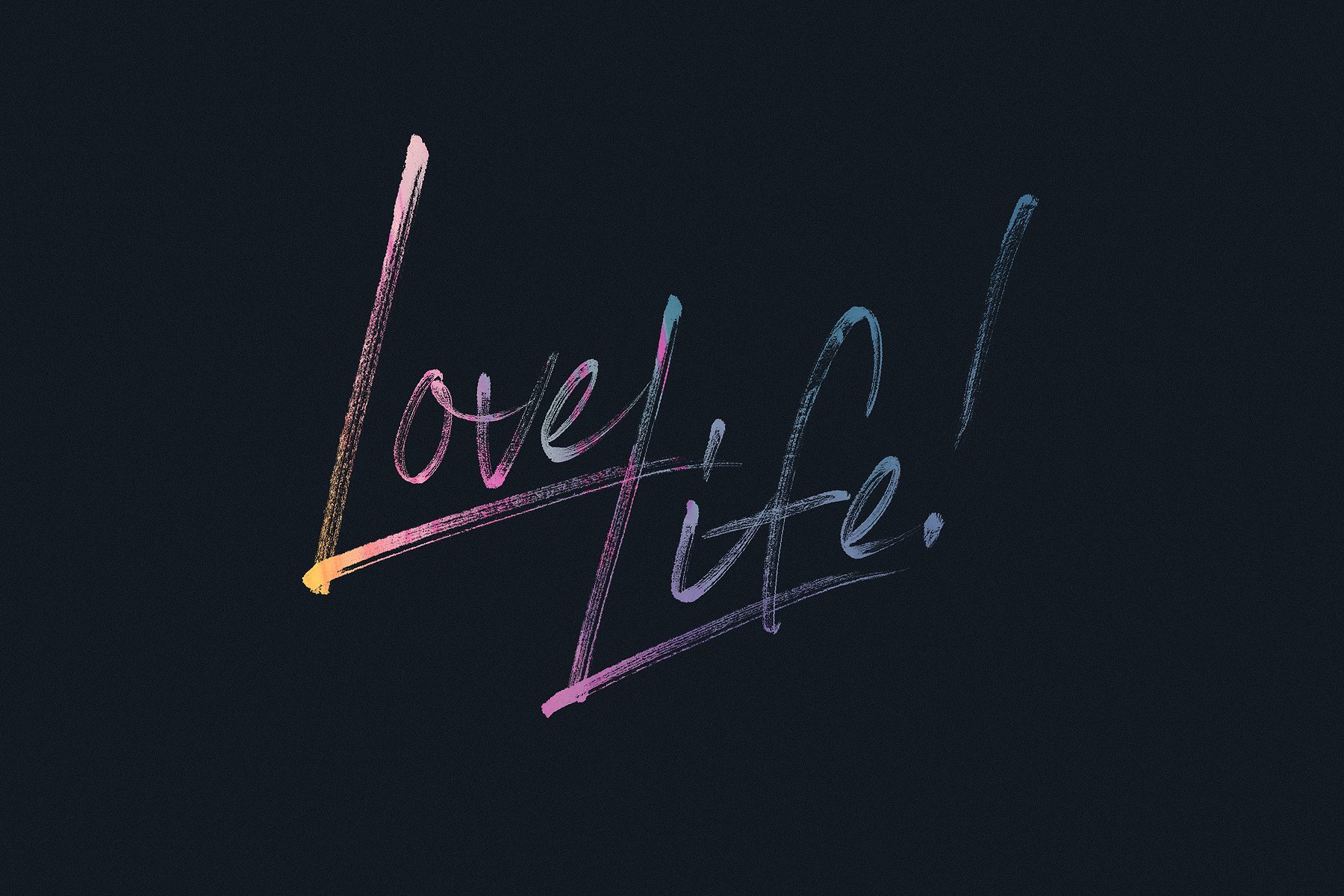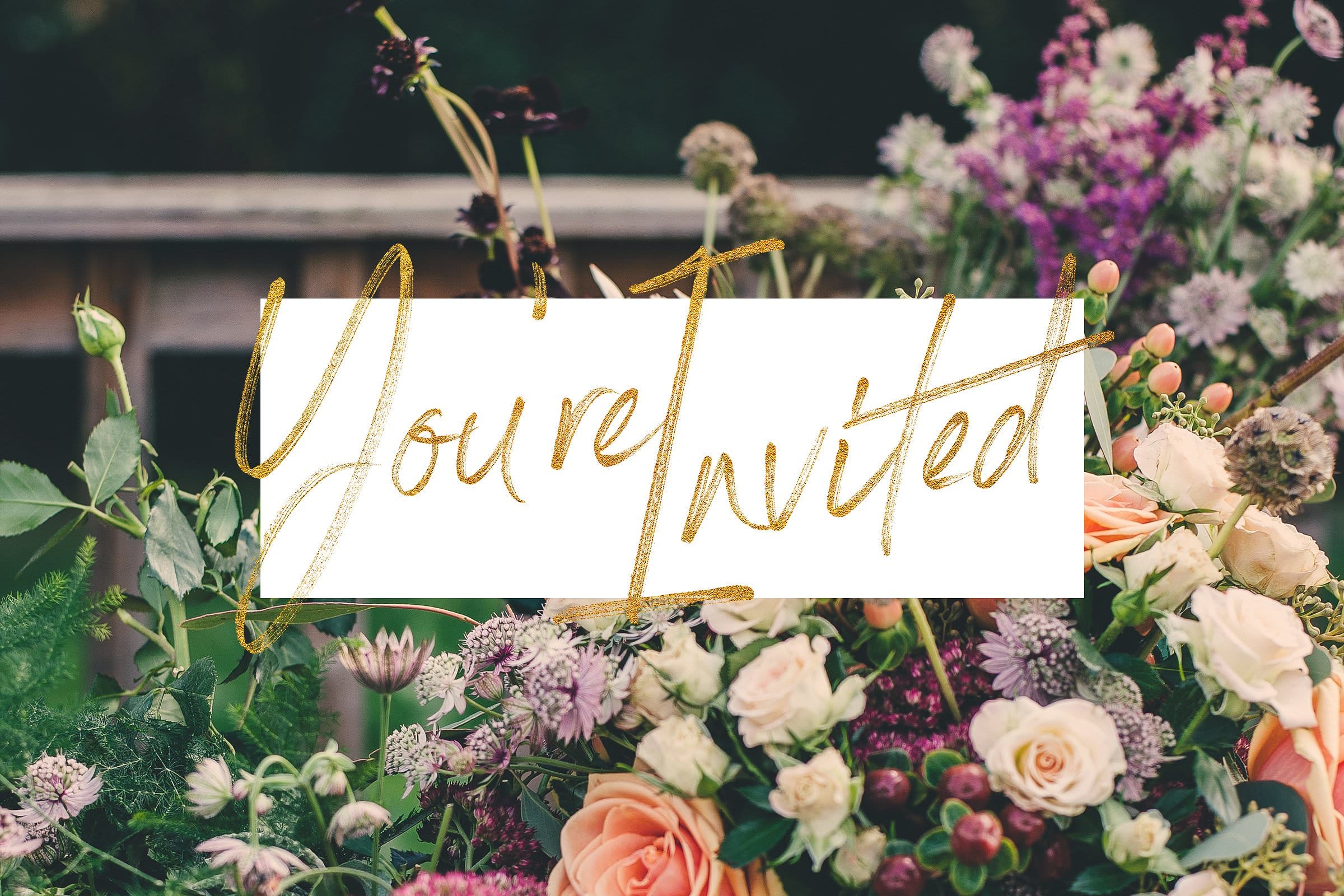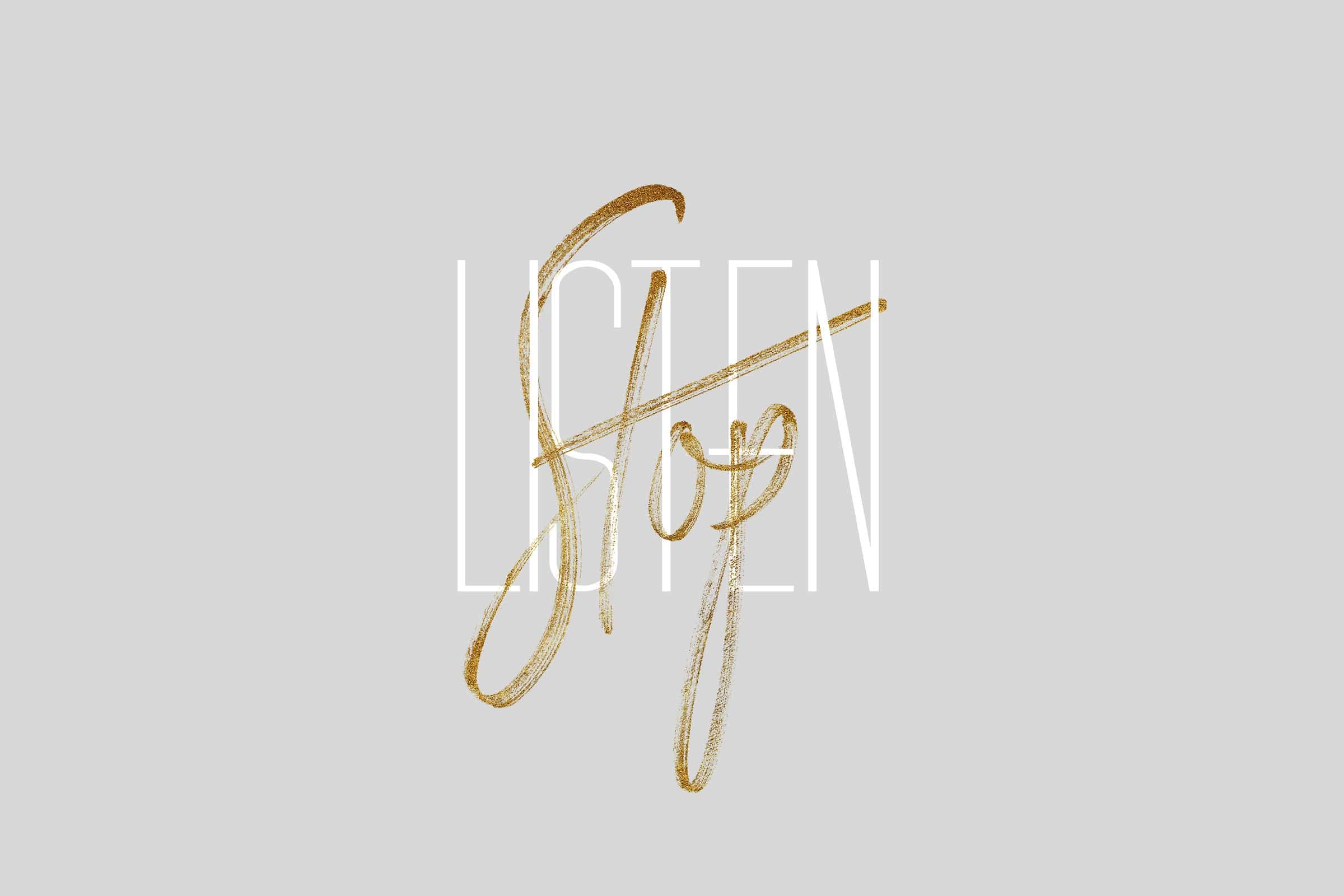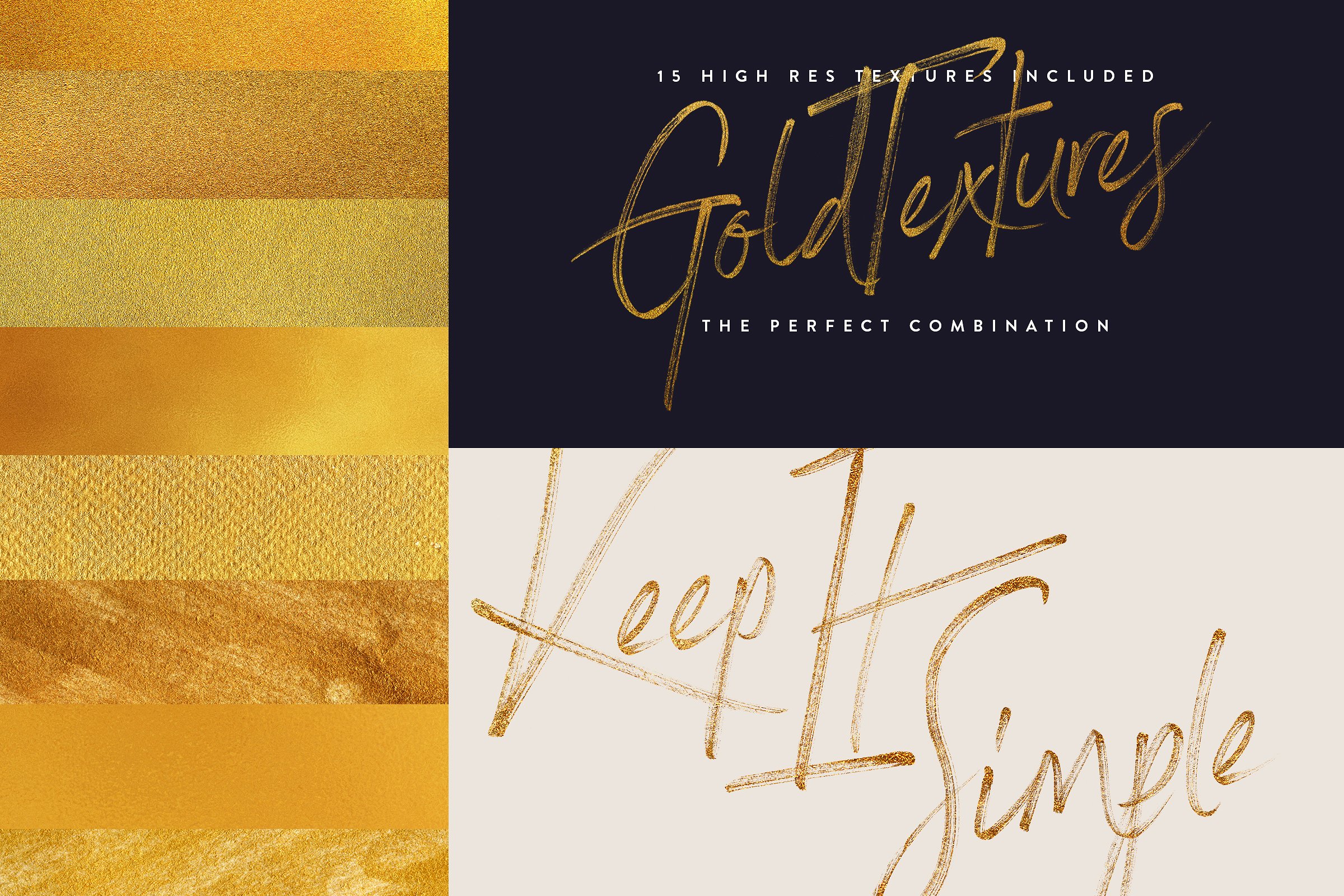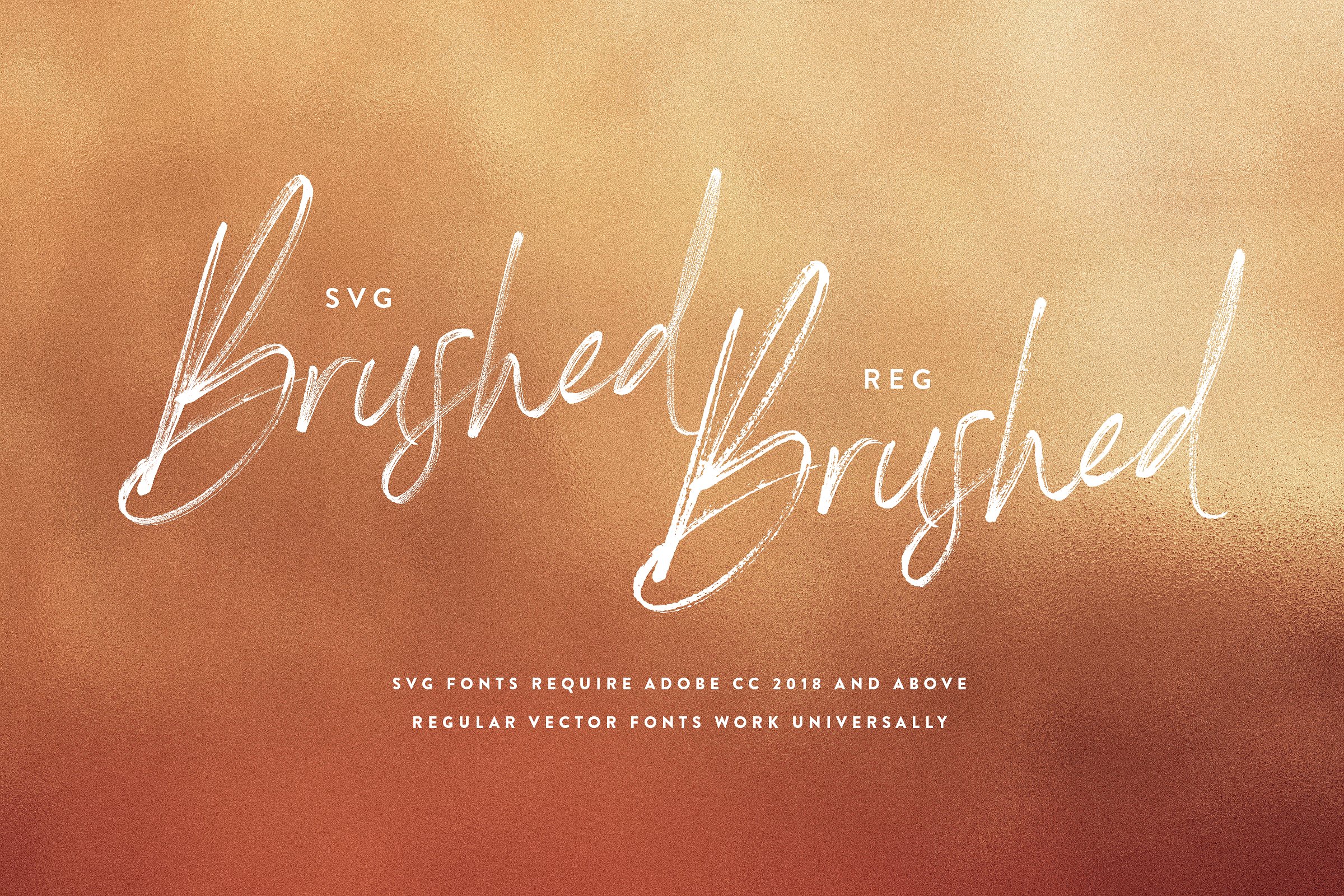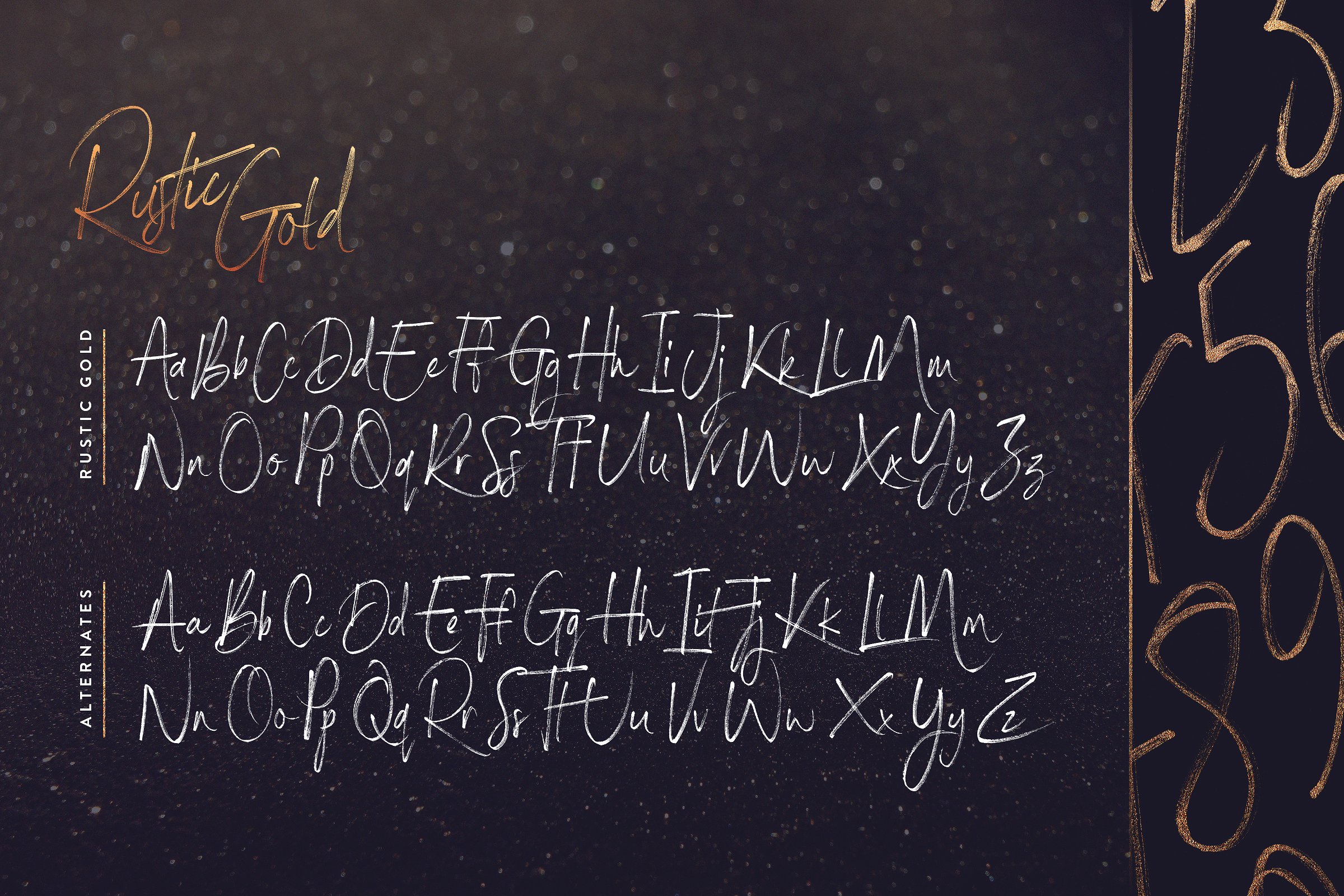 Hamilton SVG Font Collection
The Hamilton SVG Font Family features a serif, sans serif, and script; each boasting exquisite and hand painted textures throughout. Inspired by vintage maps, wine and whisky labels, Hamilton was designed to be a classy cat perfect for packaging design, logos, invitations and so much more.
What's Inside?
Hamilton Serif SVG – A strong serif that looks great large or small featuring all capitals with alternate uppercase and lowercase glyphs to improve the overall handwritten aesthetic.


---

Hamilton Script SVG – Your classic script font that oozes sophistication and quality. Looks great on its own and perfectly compliments the serif.


---

Hamilton Sans SVG – A wonderful sans font, specifically designed to look great small. It doesn't want the spotlight, it sits comfortably alongside its counterparts. Another all-caps font with alternate lowercase and uppercase glyphs.


---

Hamilton Painted Series – These 3 fonts are copies of the fonts above. However, these do not feature the SVG textures and require no specific software to function.


---

The Hamilton Collection PSD File – For those that do not have access to Adobe CC, but still wish to reap the benefits of SVG fonts. I have included a high-resolution PSD file that includes all of the available glyphs, ready and waiting for you to drag and drop.