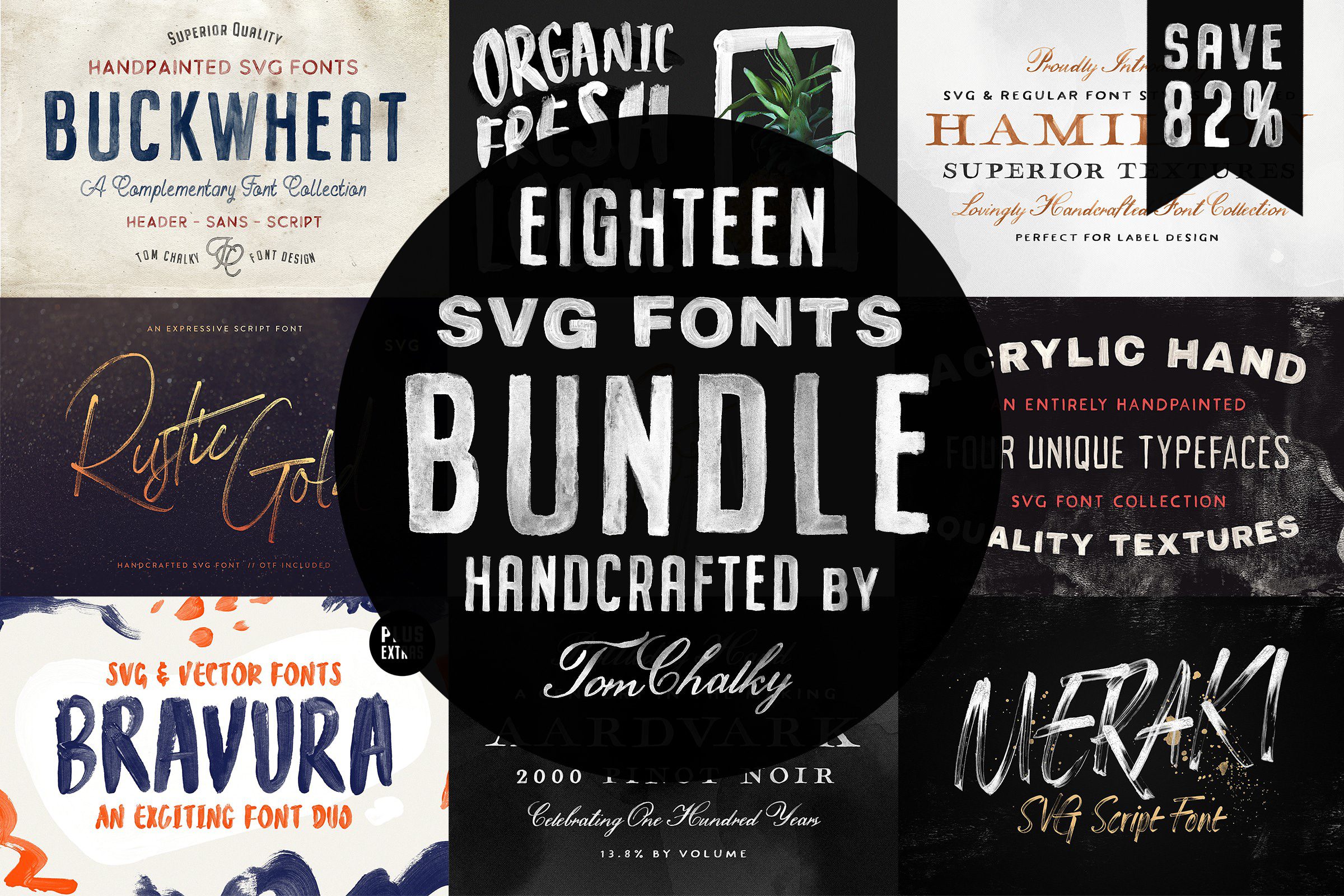 EXCLUSIVE! The Handcrafted SVG Font Bundle & Extras for $19
Introducing The Handcrafted SVG Font Bundle: A versatile and professional collection of high-quality Opentype SVG Fonts with stunningly realistic textures (standard .otf fonts also included!). I've bundled together 6 of my best selling SVG font packages with a generous 82% discount exclusively for MightyDeals. Inside you'll find 18 SVG fonts, 12 standard fonts and a super useful selection of high-quality textures and design elements! Buying these products individually would cost you $108
Put my selection of SVG fonts to work and take full advantage of this fantastic new format by creating realistic type designs that look as if they've been painted straight onto the screen.
What the heck are Opentype SVG Fonts?! Opentype SVG is an entirely new font format that functions similarly to standard fonts. The big difference is that this new format allows font designers to incorporate as much detail as we wish into our creations by using high-resolution bitmap images as opposed to vector giving you handcrafted fonts on steroids.
Please Note! Opentype SVG Fonts require Photoshop CC 2017 or Illustrator CC 2018 (or newer). Standard fonts have been included for those that cannot make the most of SVG fonts.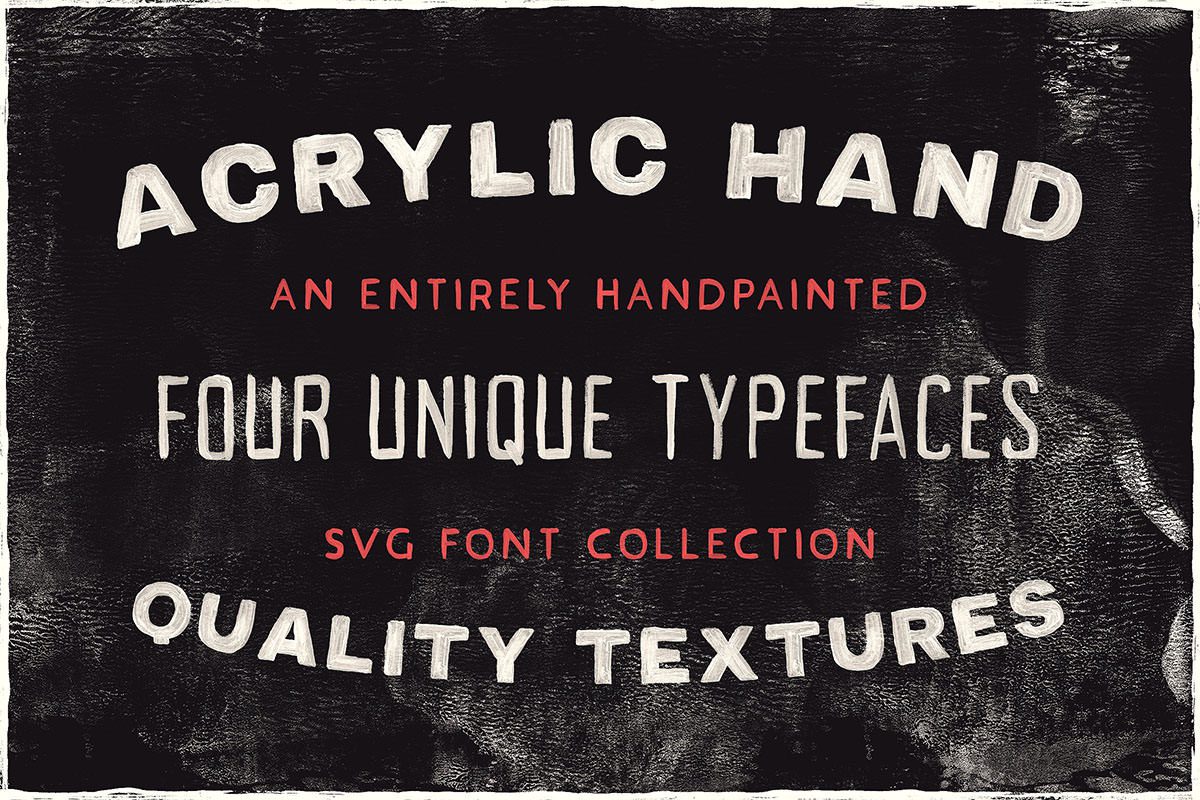 Acrylic SVG Font Collection (Usually $19)
The Acrylic Hand Font Collection includes four SVG fonts with an entirely hand painted, multilingual glyph range featuring realistic and high-quality textures throughout. The textures are exactly as they appear in the preview images above (no extra work required!).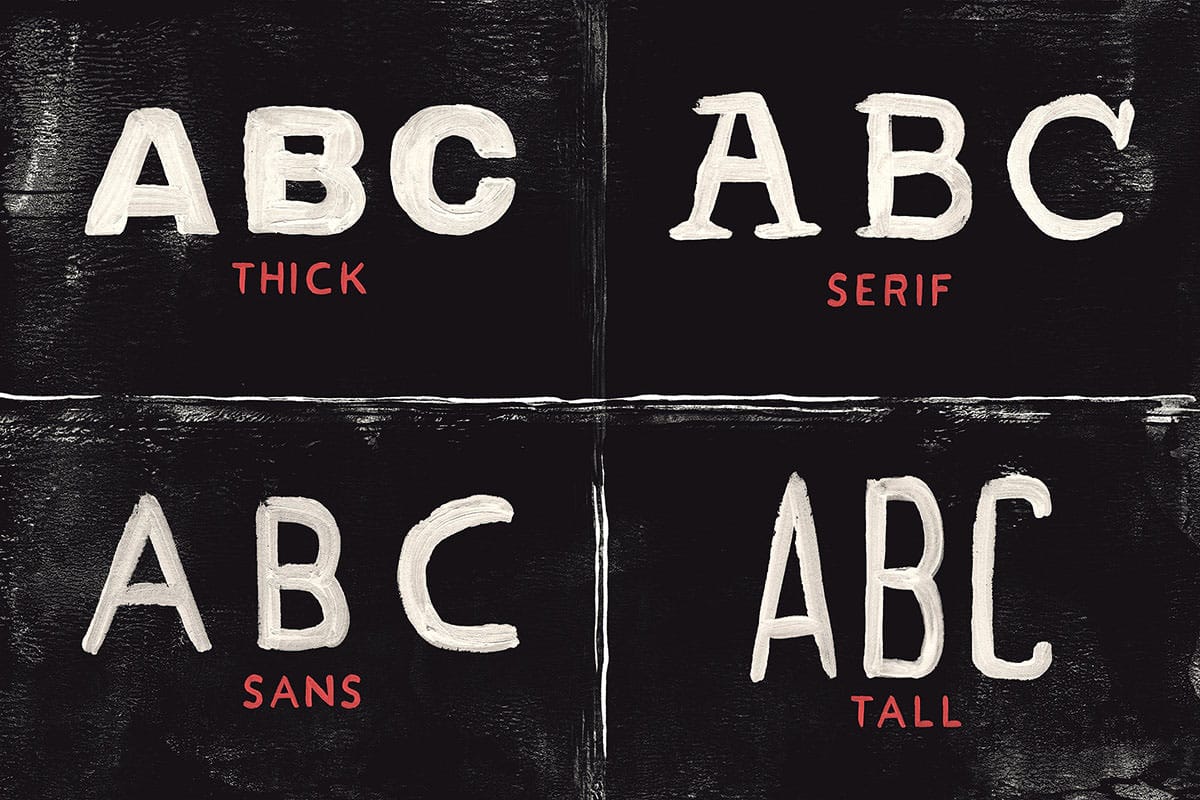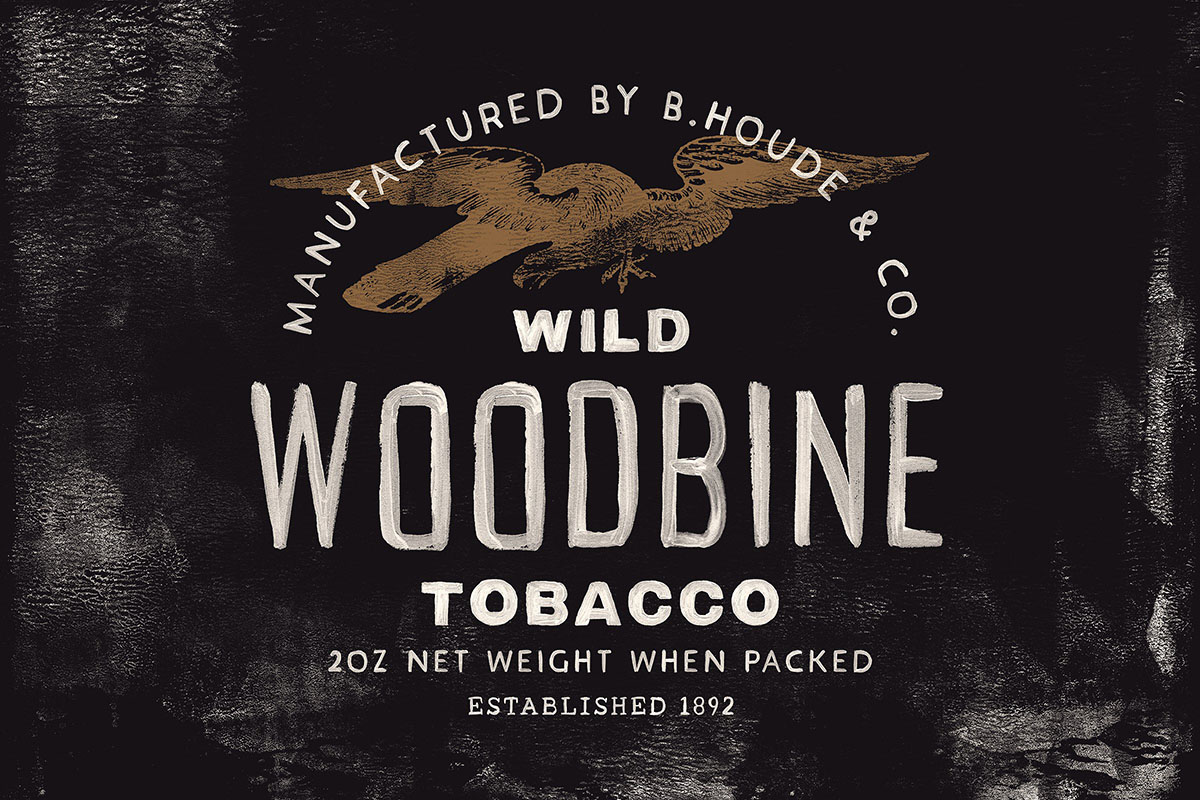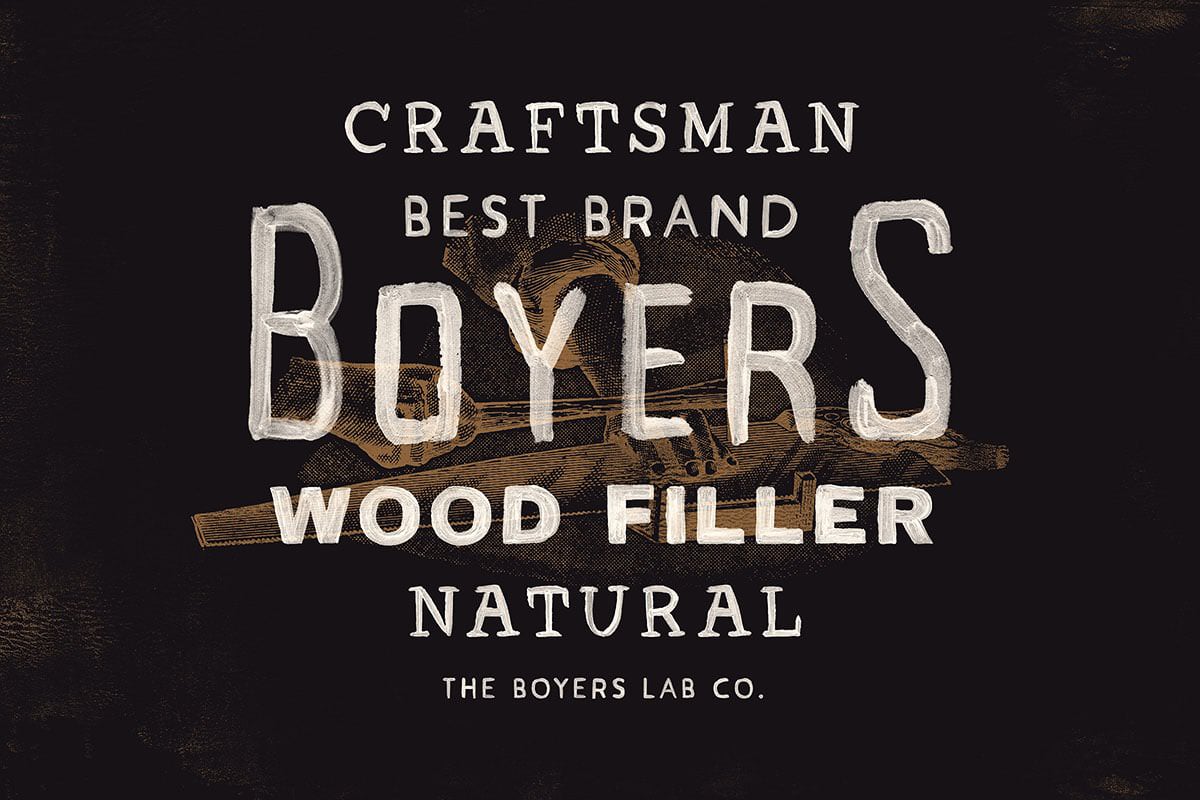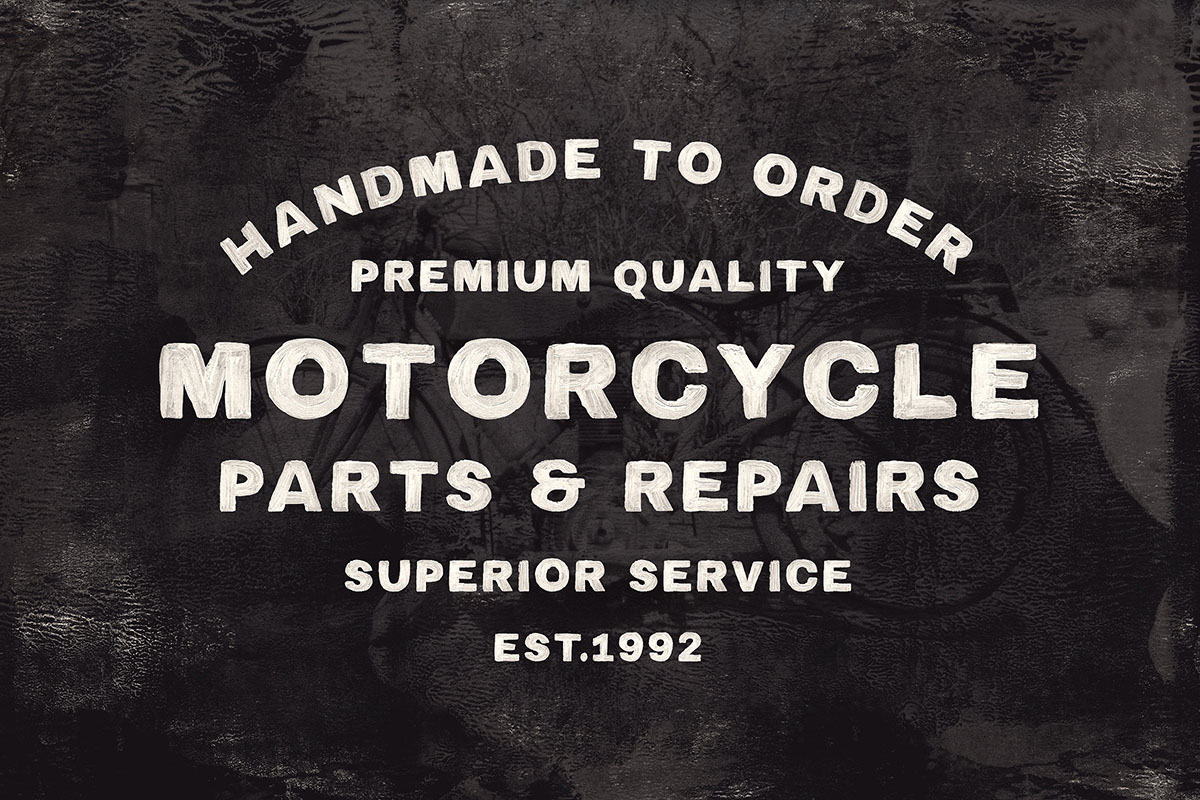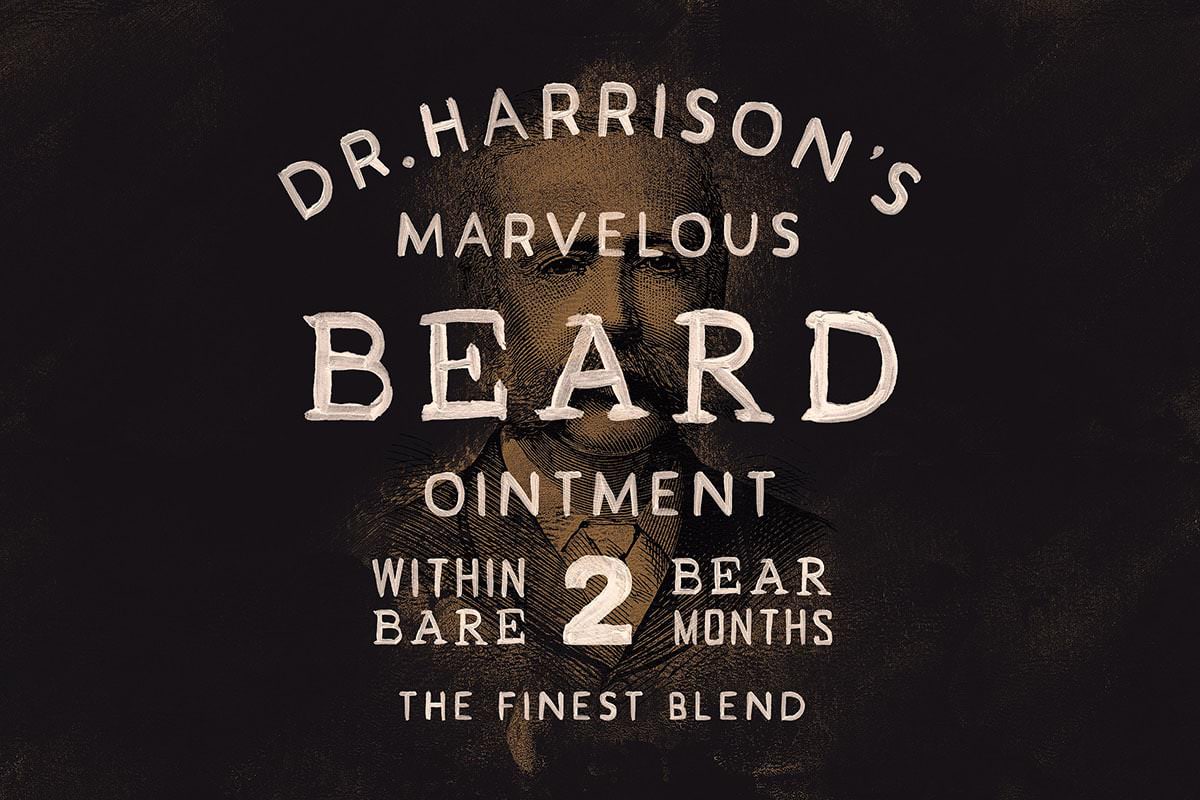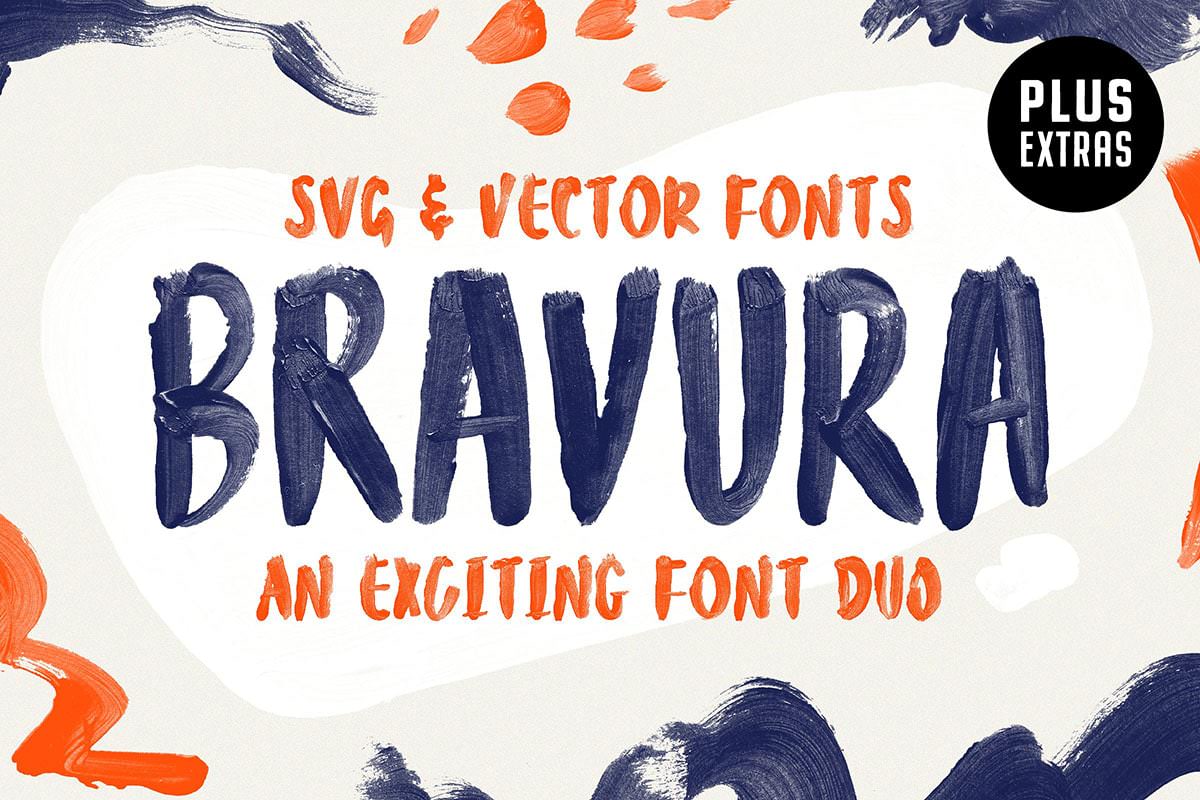 Bravura SVG Font Duo (Usually $19)
Introducing the Bravura SVG Font Duo: A bold and energetic brush font family full of pizzazz, quirkiness, and handpainted goodness. This excitable pair was designed to be loud, creative, and eye-catching. Making them perfect for the design of book covers, posters, apparel, packaging, editorial work, advertising, and more.
Jam-packed with extras! This dynamic duo contains a full set of alternate characters to help improve the handwritten authenticity of your designs as well as an SVG version of each! Also included are three high-resolution PSD files containing hundreds of handpainted design elements to give your designs that extra boost!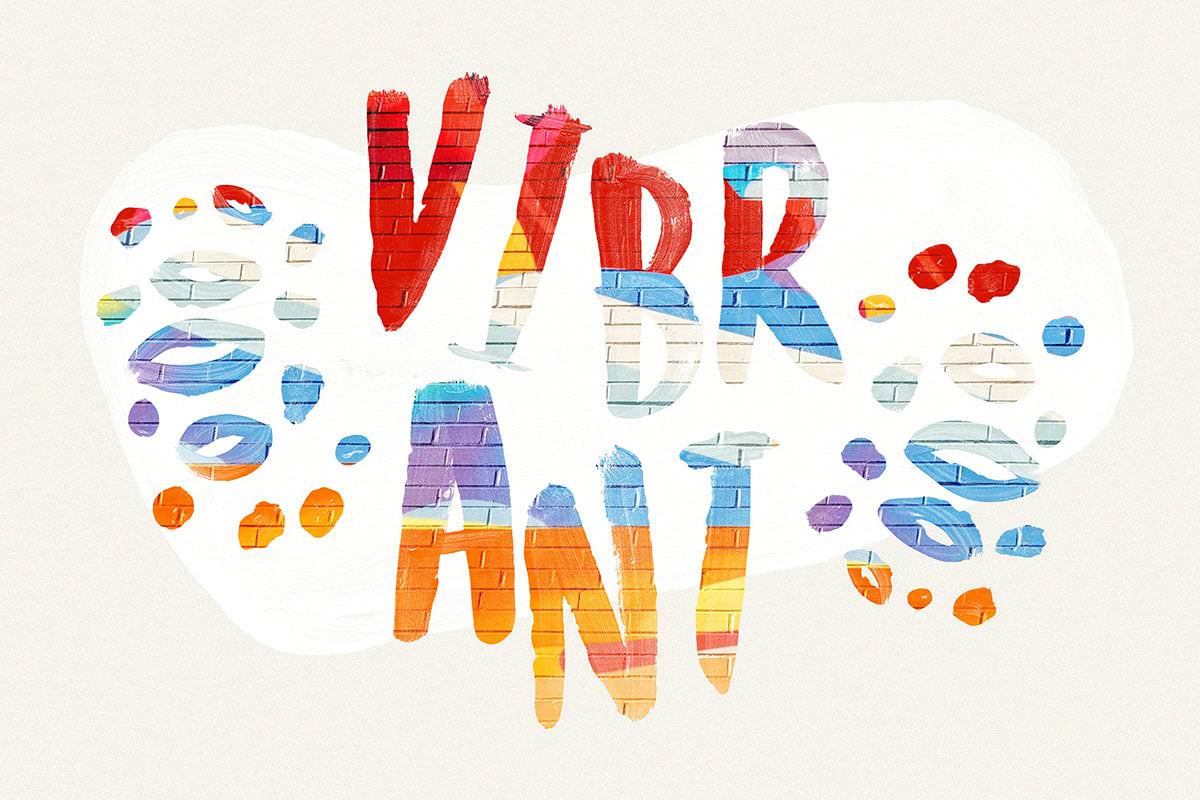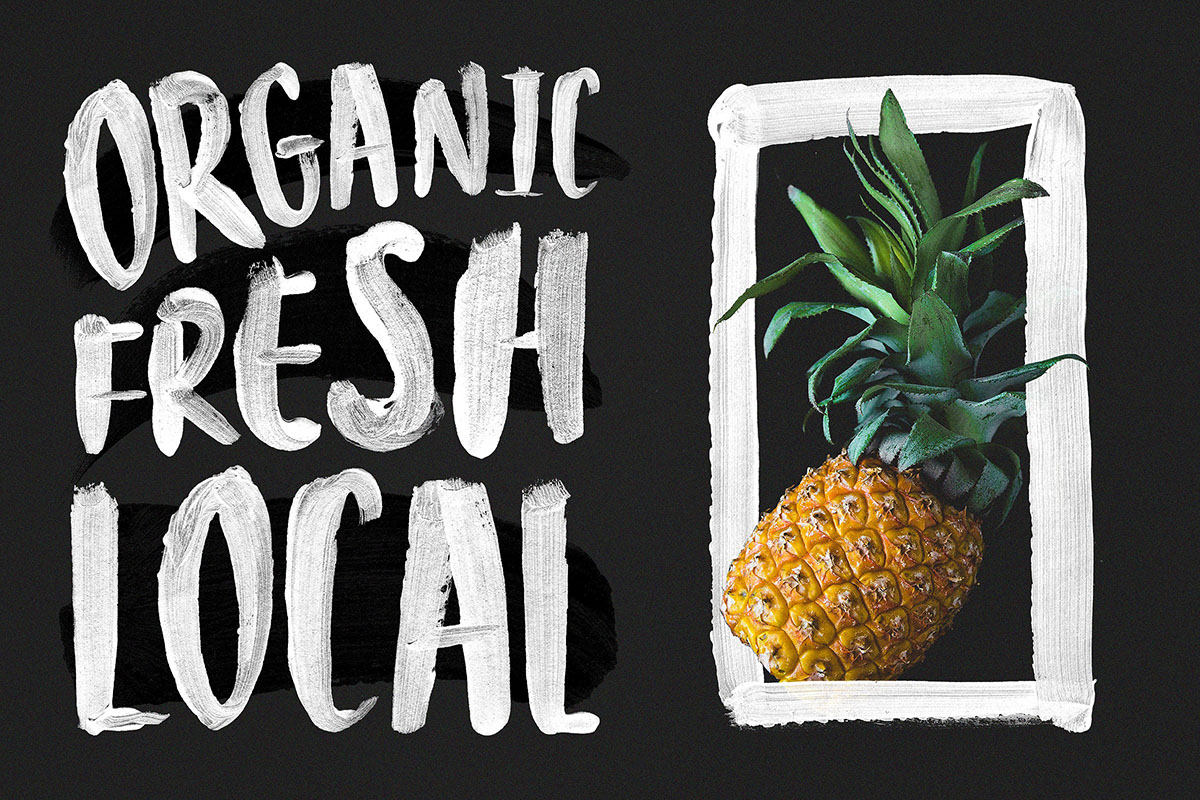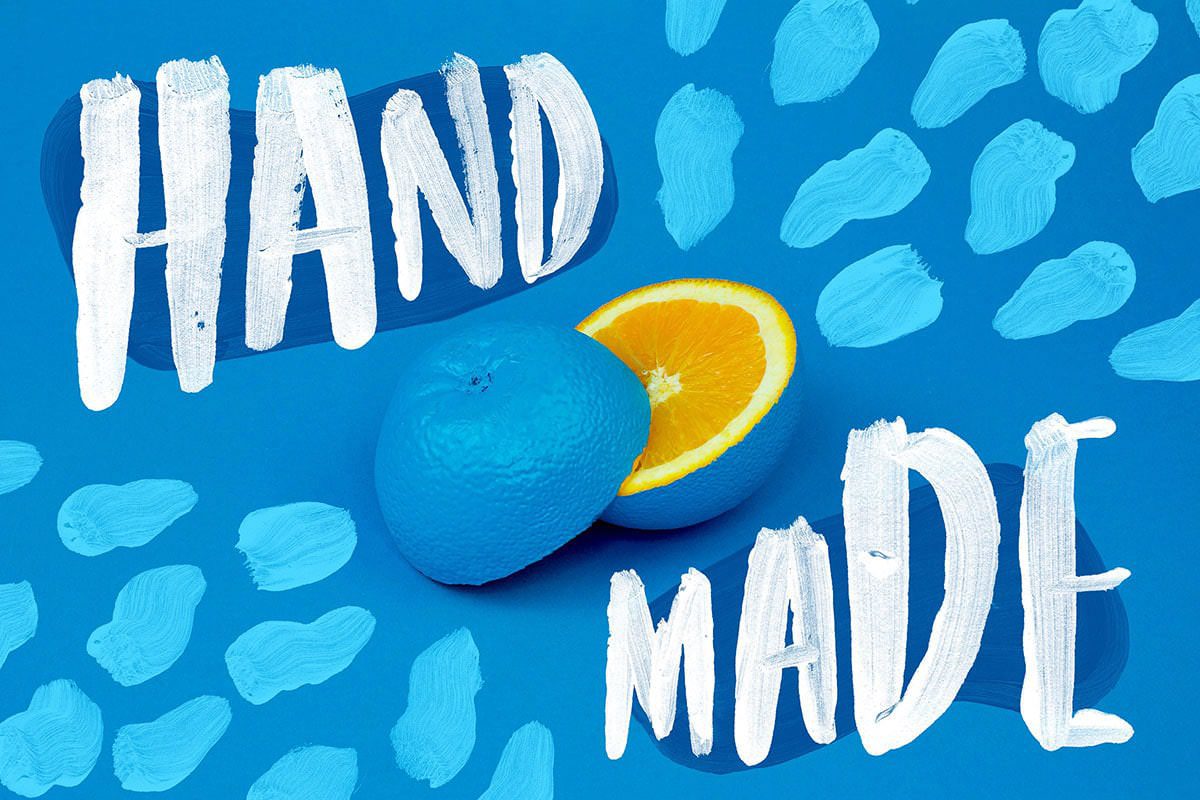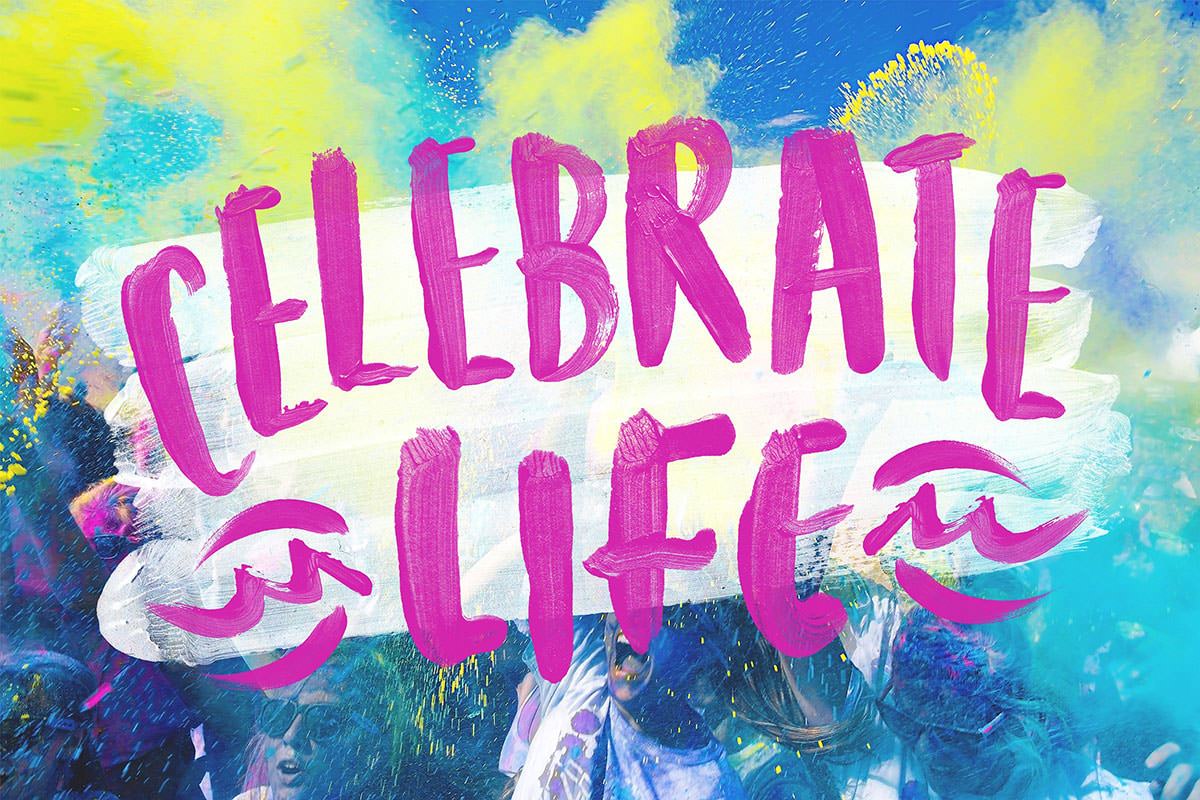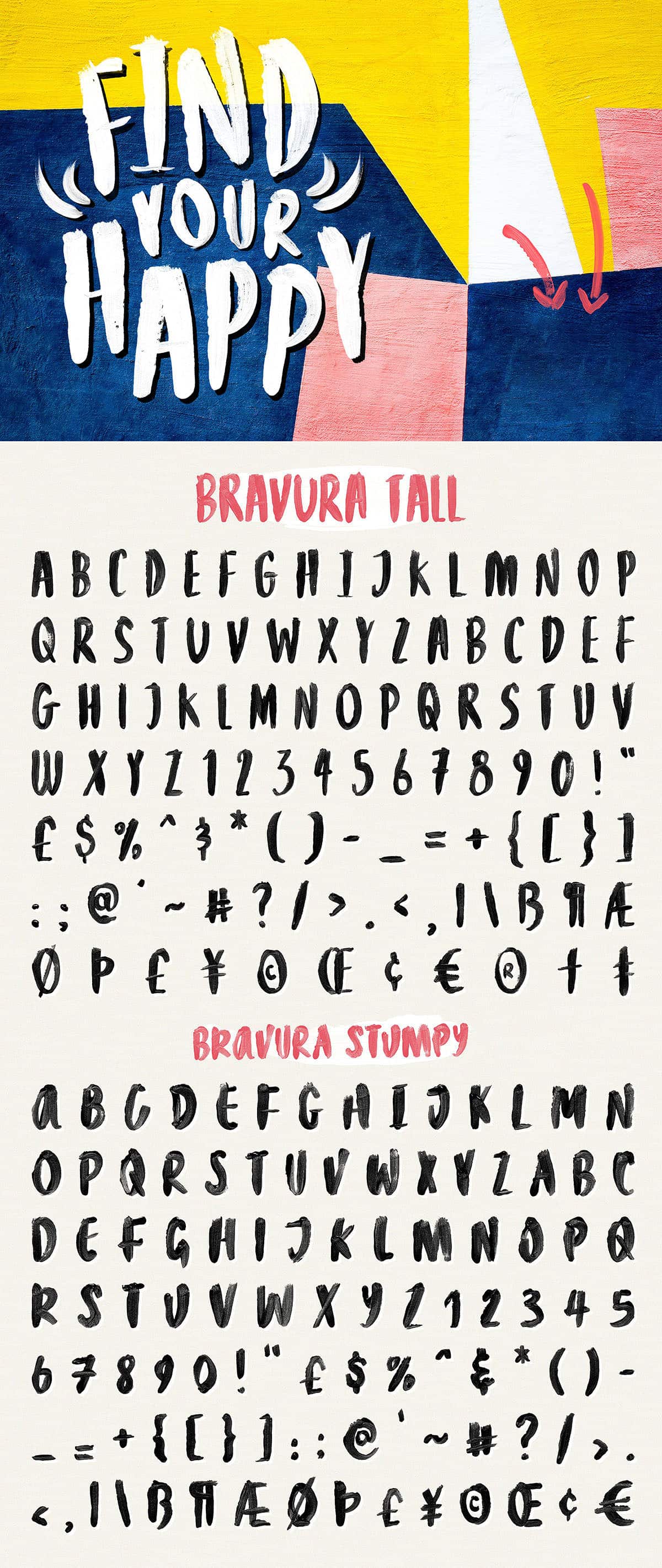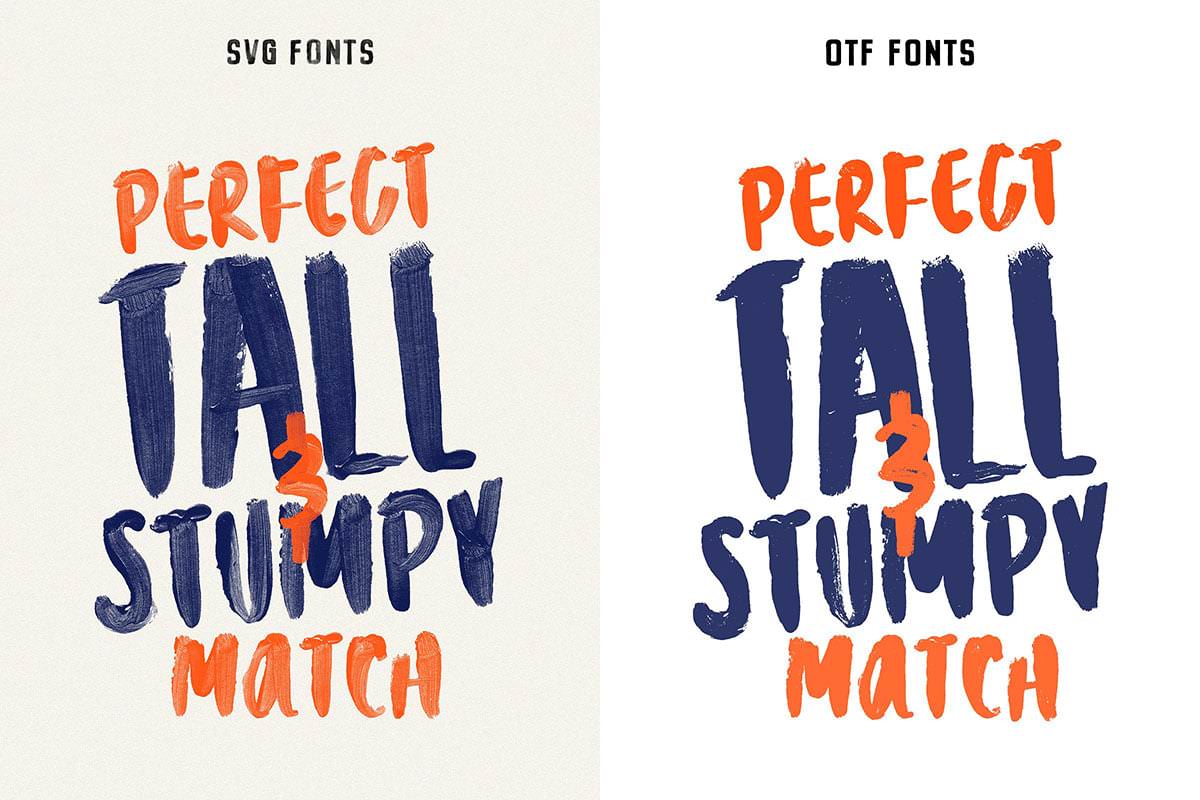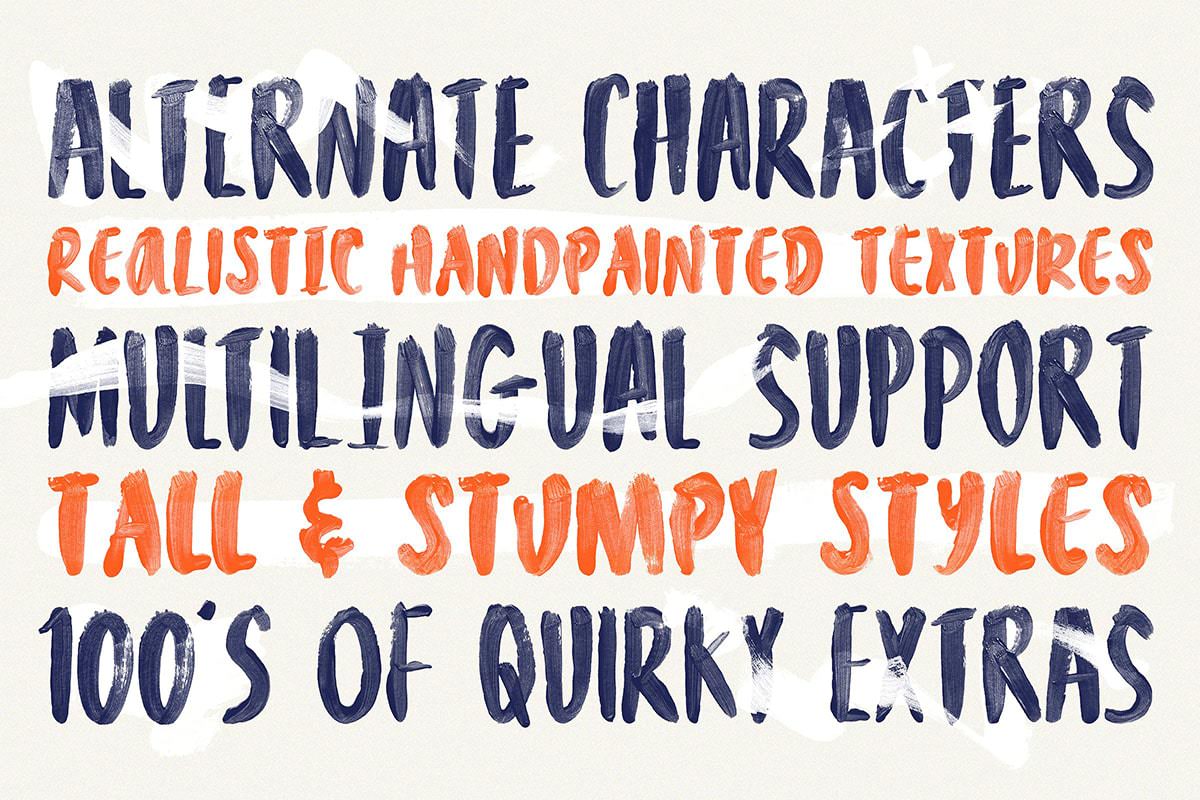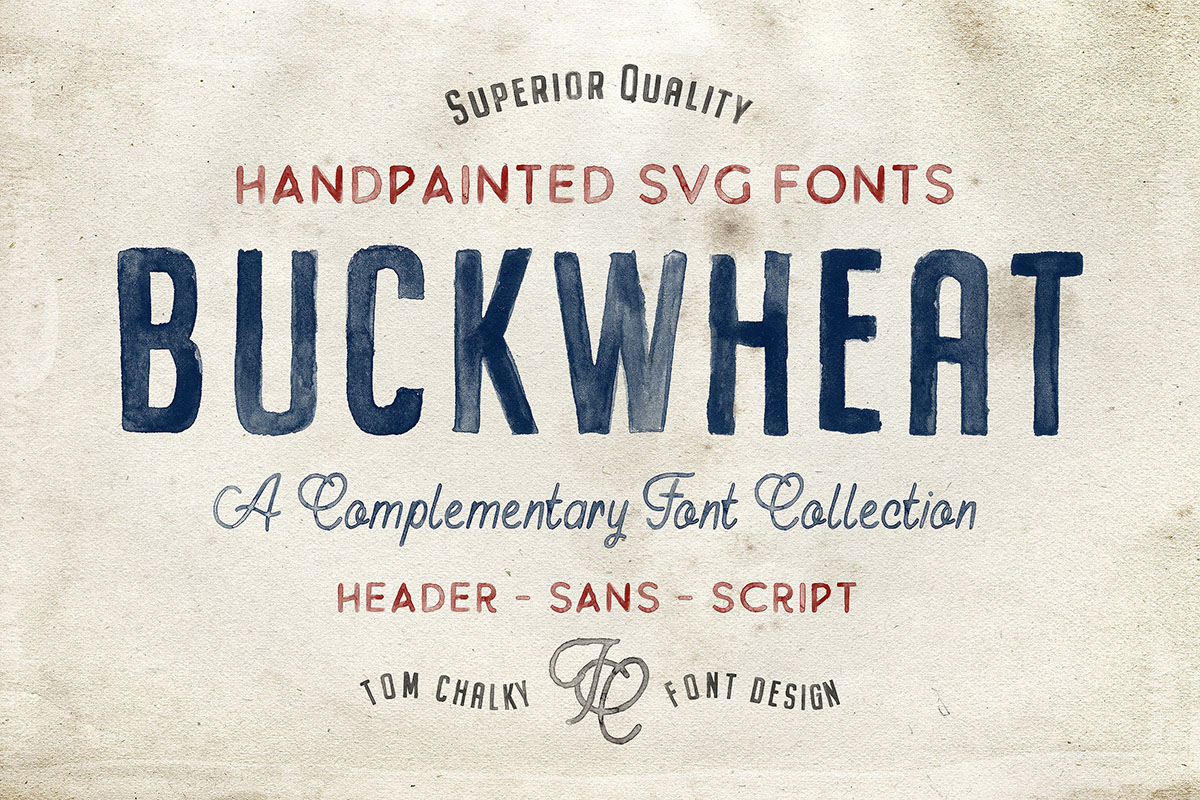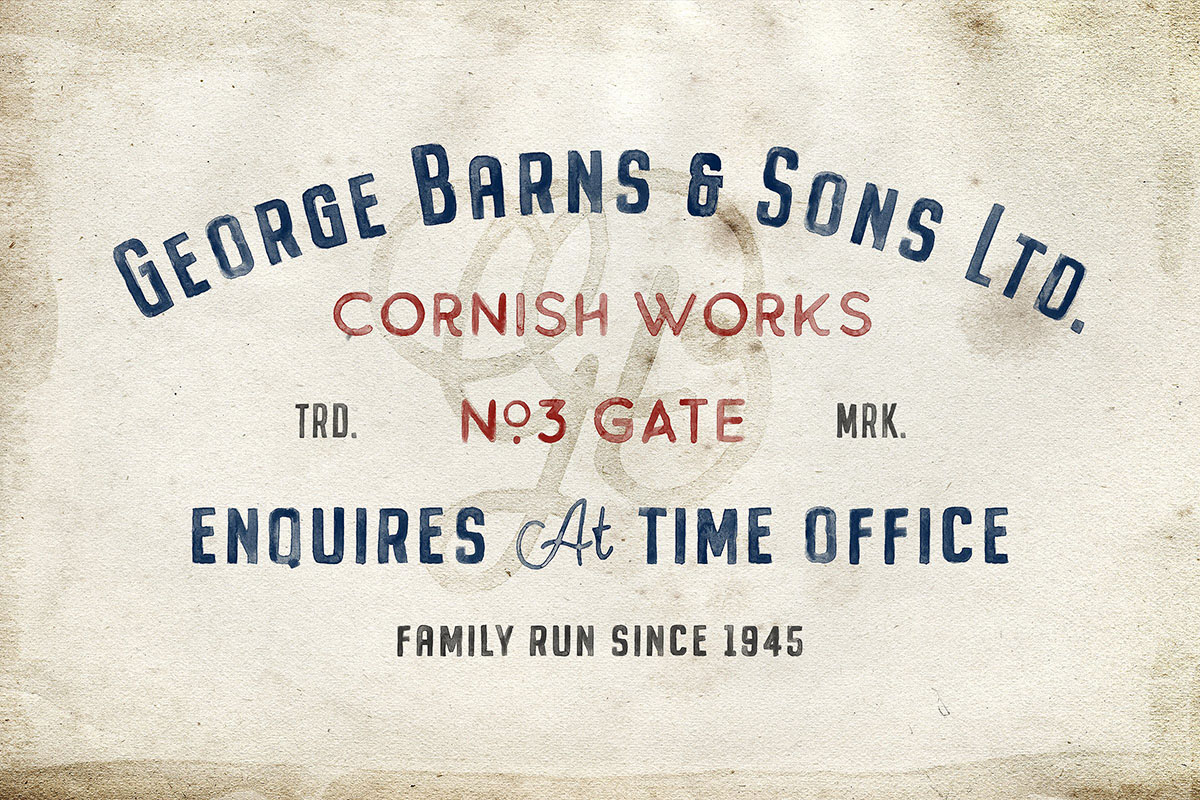 The Buckwheat Opentype SVG Font Collection (Usually $19)
The Buckwheat SVG font collection includes three unique Opentype SVG fonts featuring an entirely hand-painted, multilingual glyph range with high-quality and authentic textures built in, with zero extra work required! Much like real paint, the textures are transparent, enhancing the overall effect.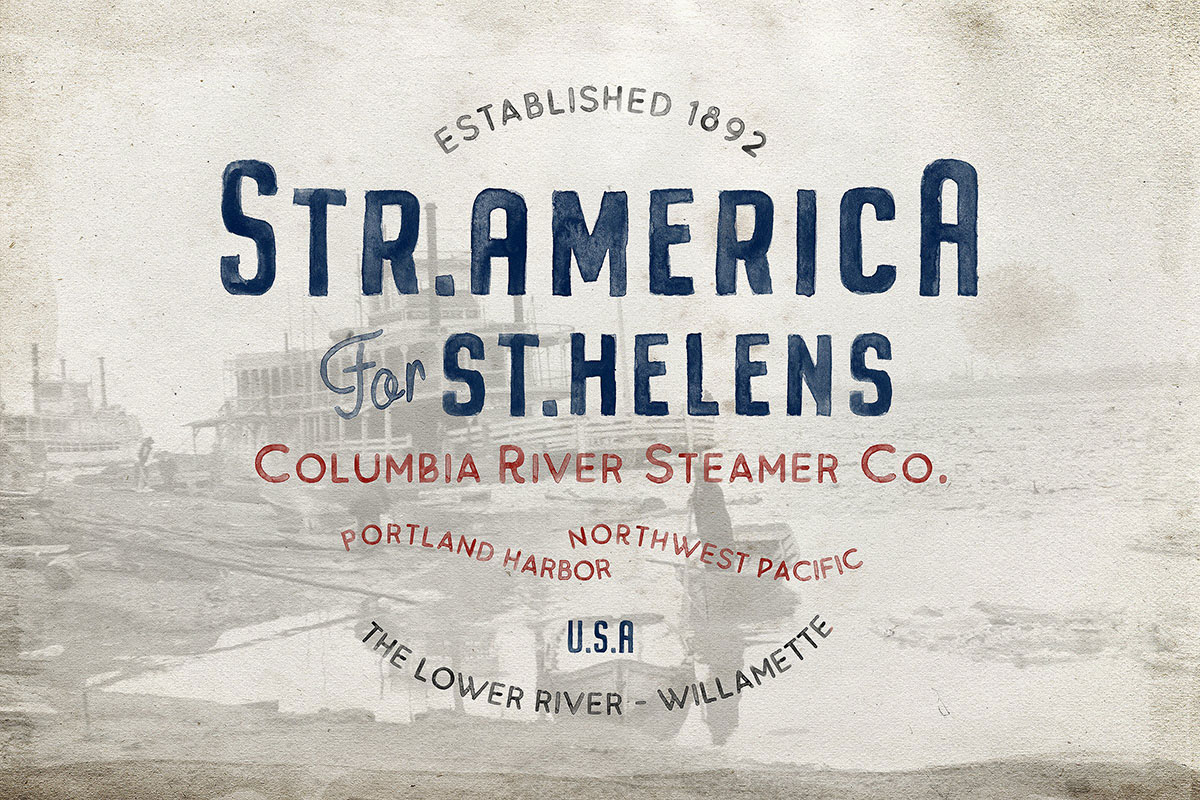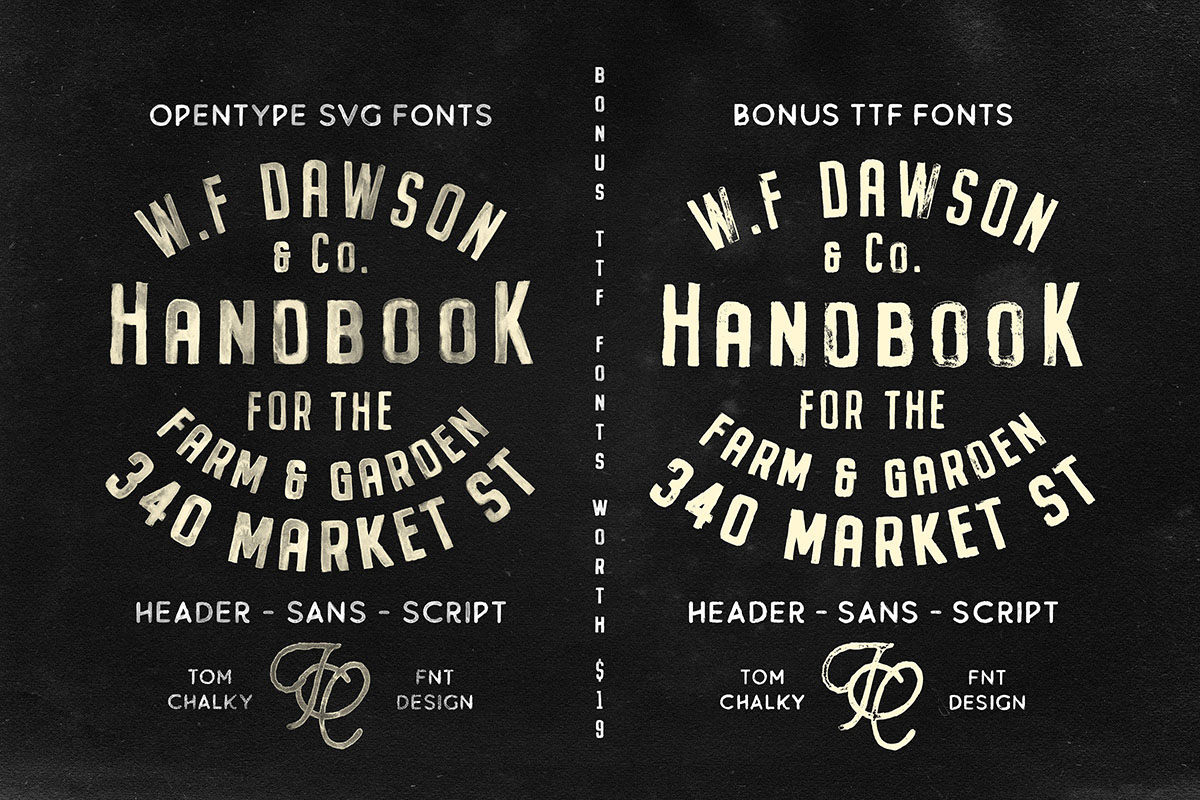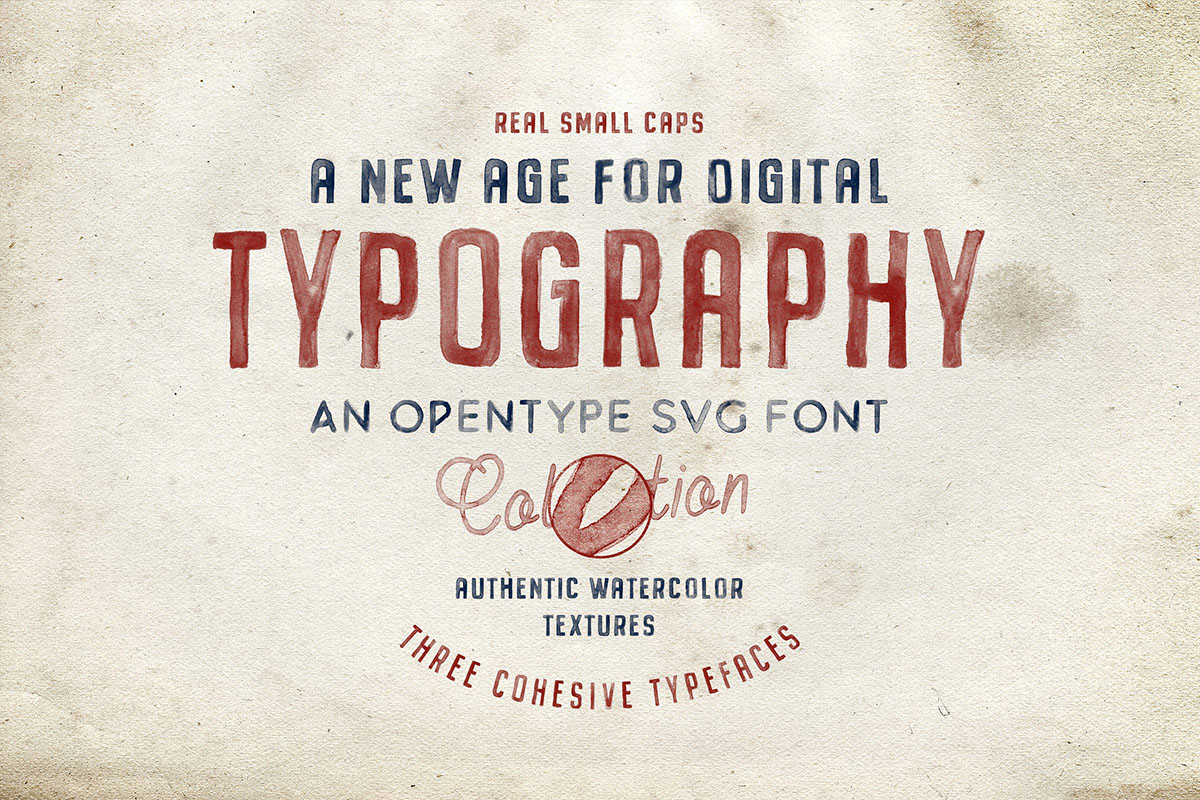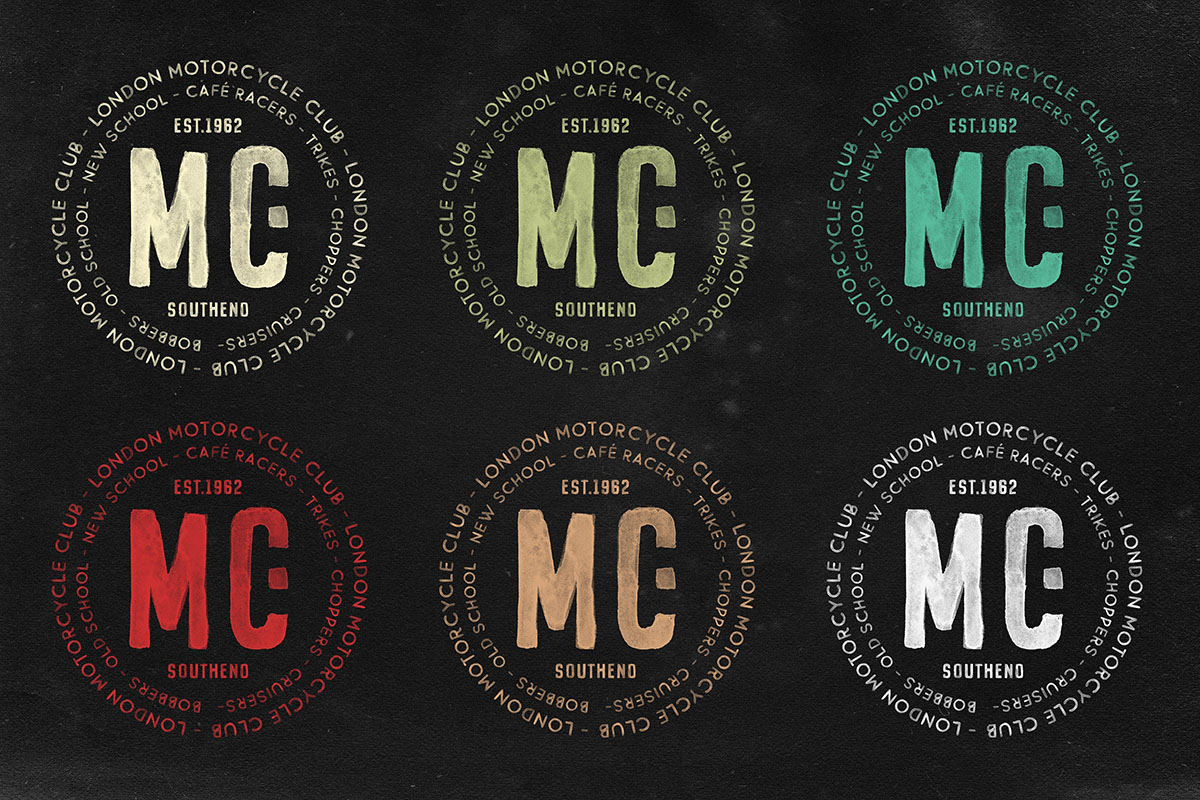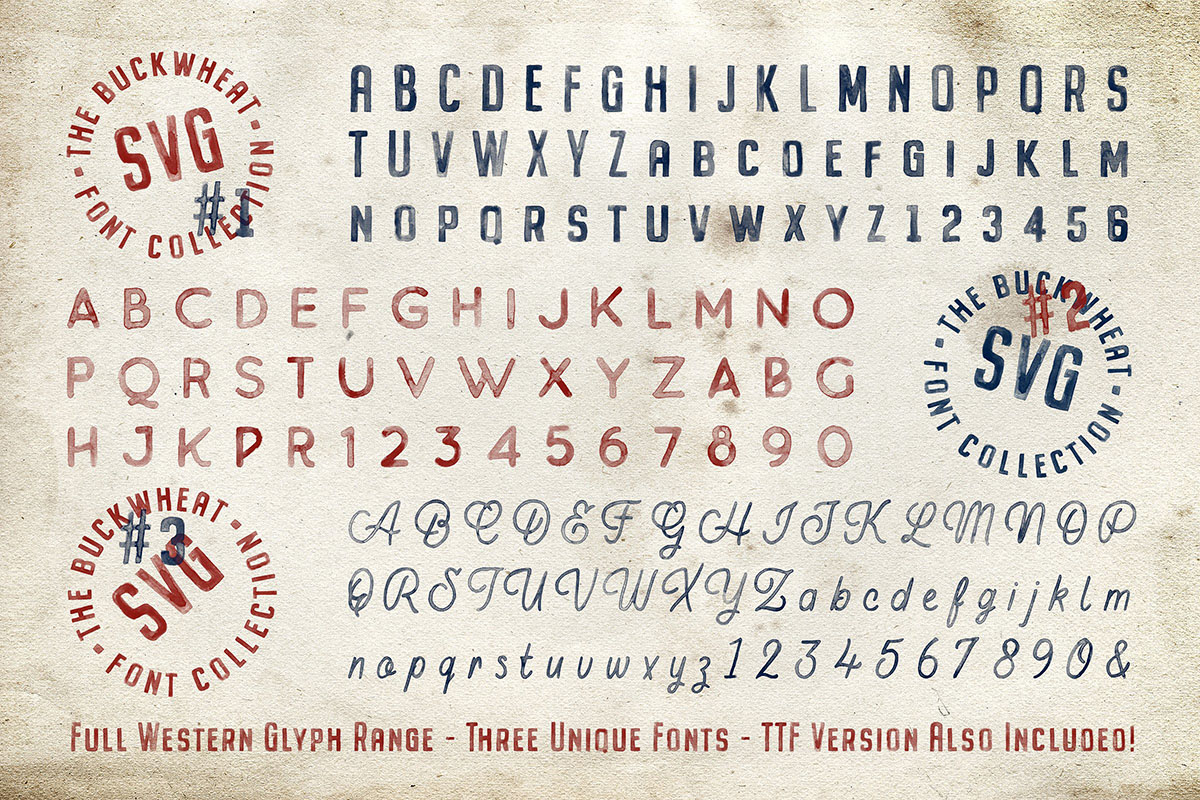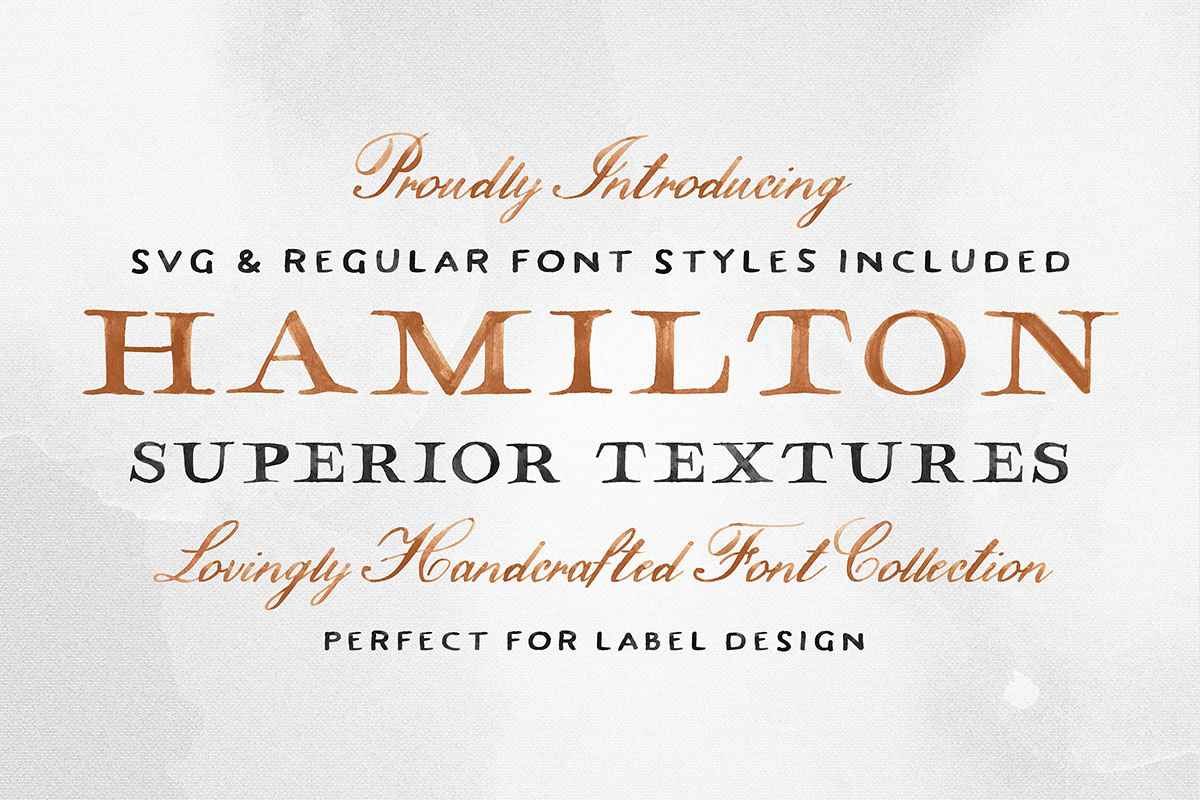 Hamilton SVG Font Collection (Usually $19)
The Hamilton SVG Font Family features a serif, sans serif, and script; each boasting exquisite and hand painted textures throughout. Inspired by vintage maps, wine, and whiskey labels, Hamilton was designed to be a classy cat perfect for packaging design, logos, invitations and so much more.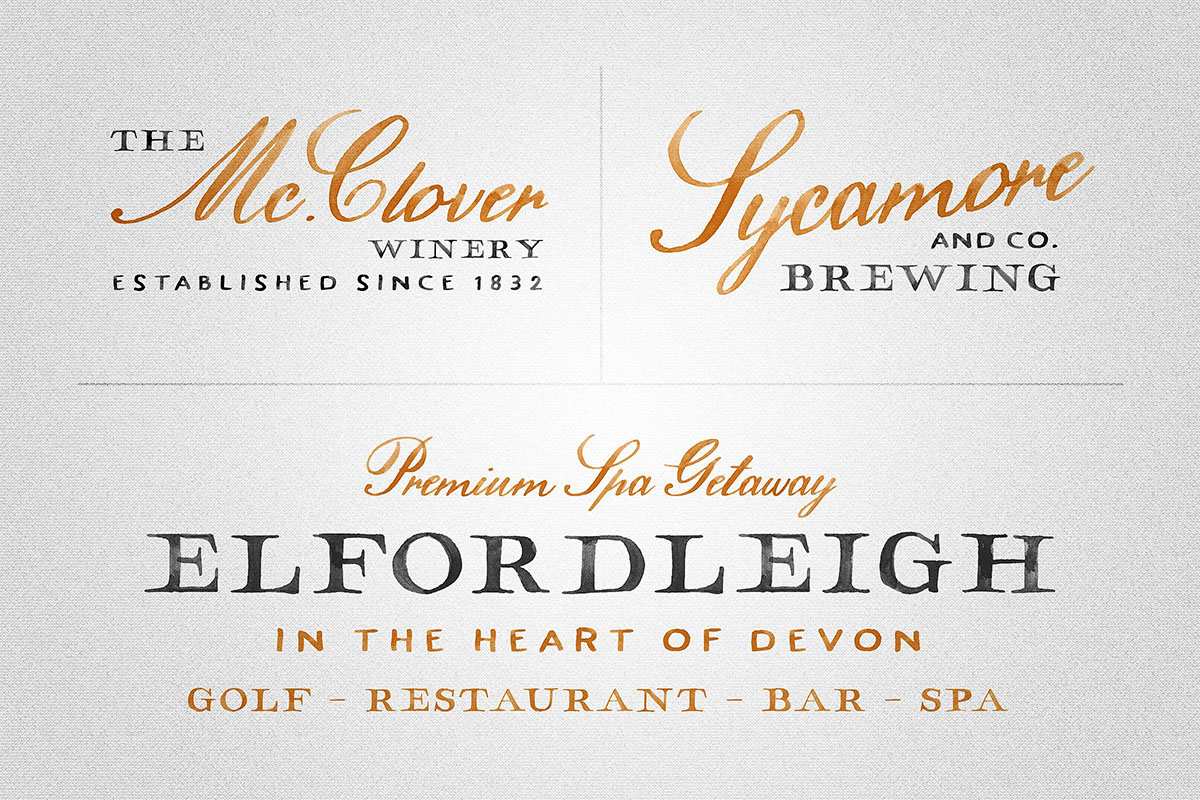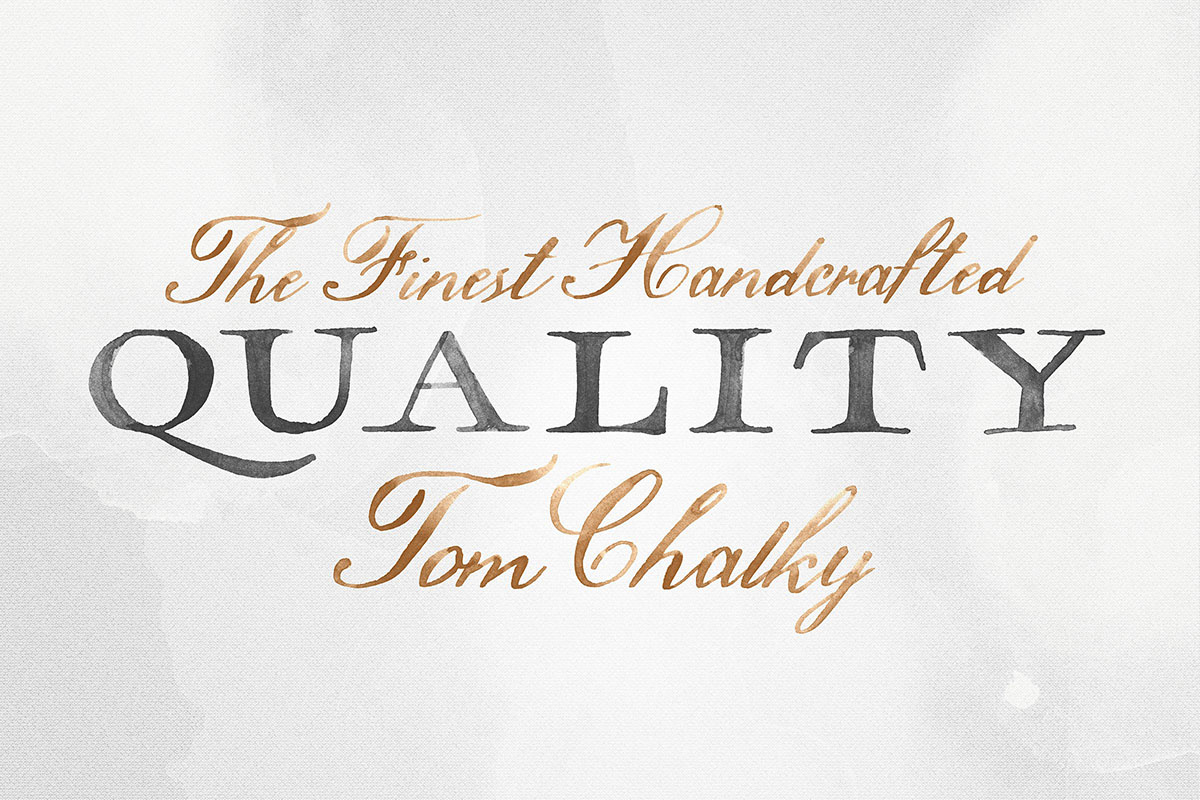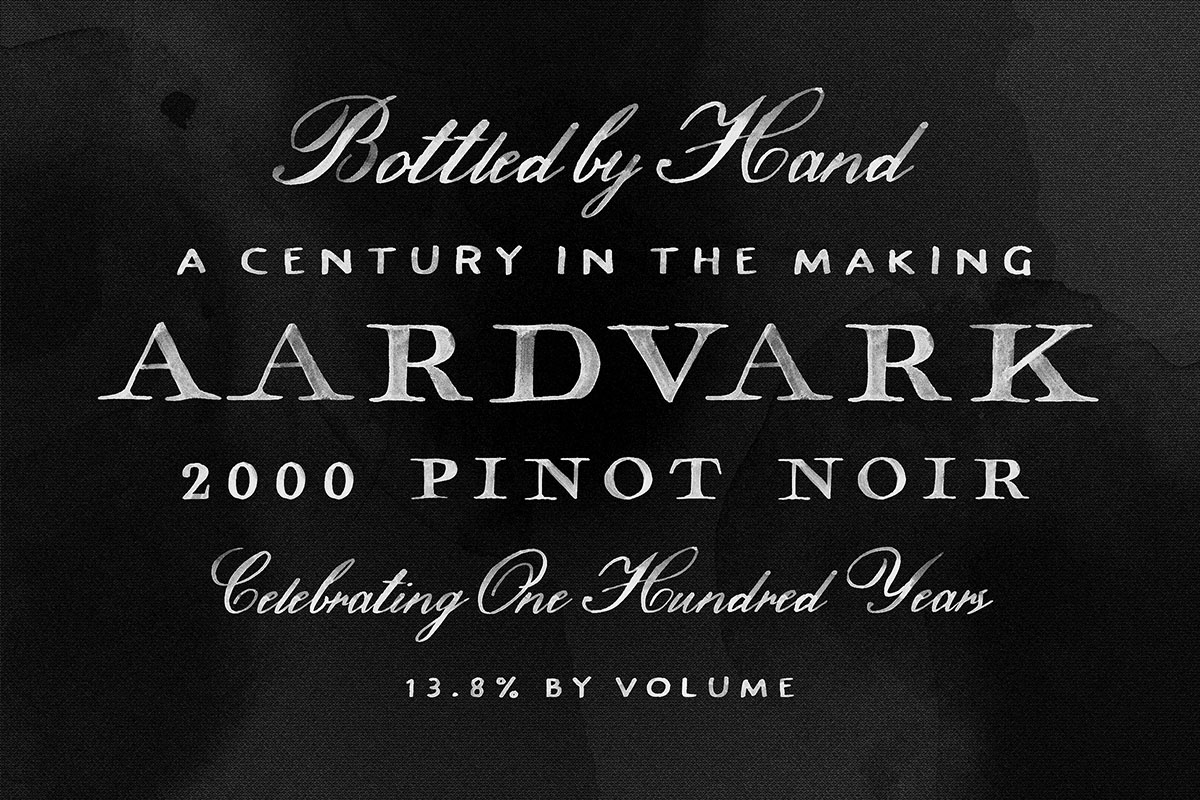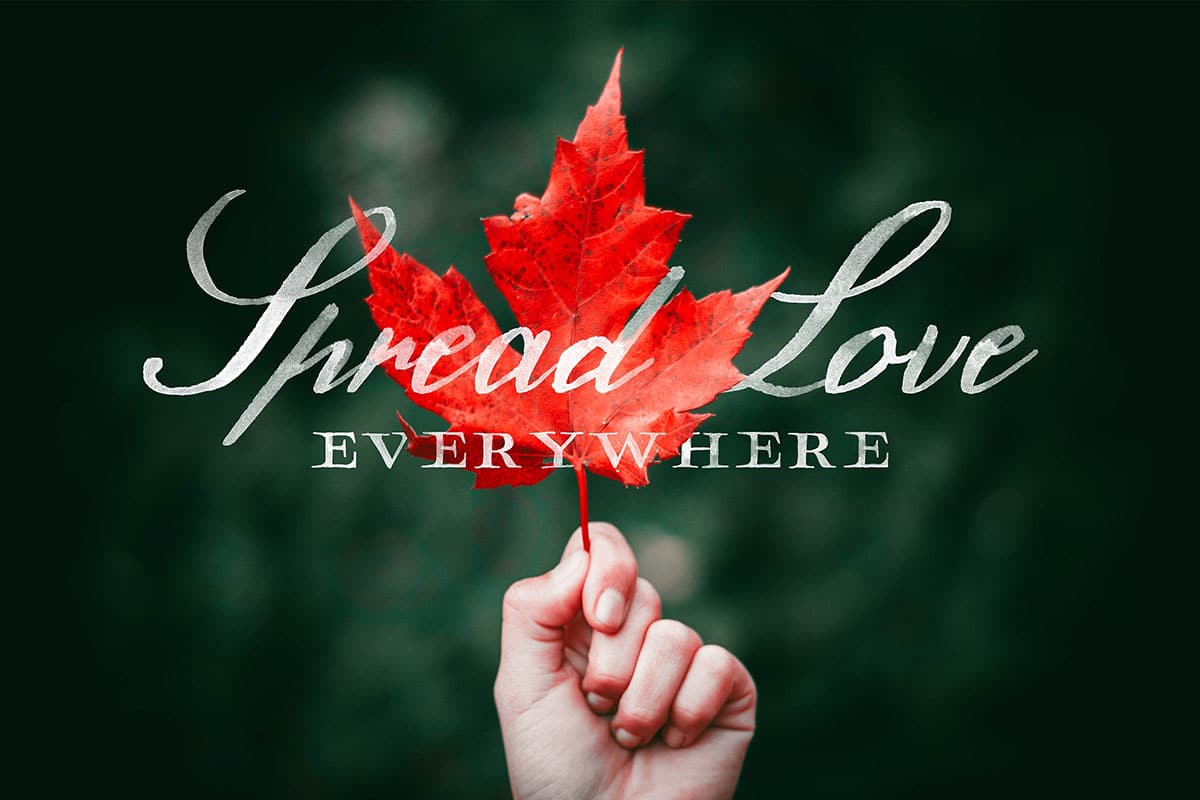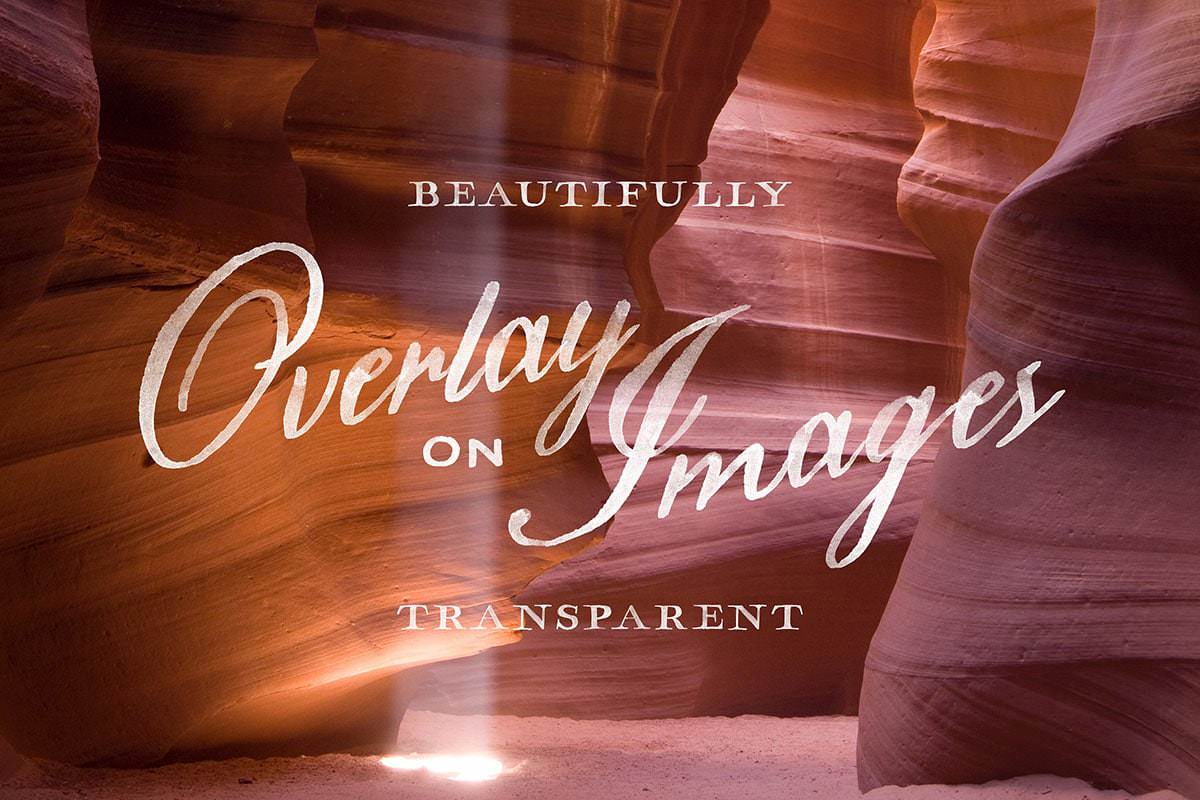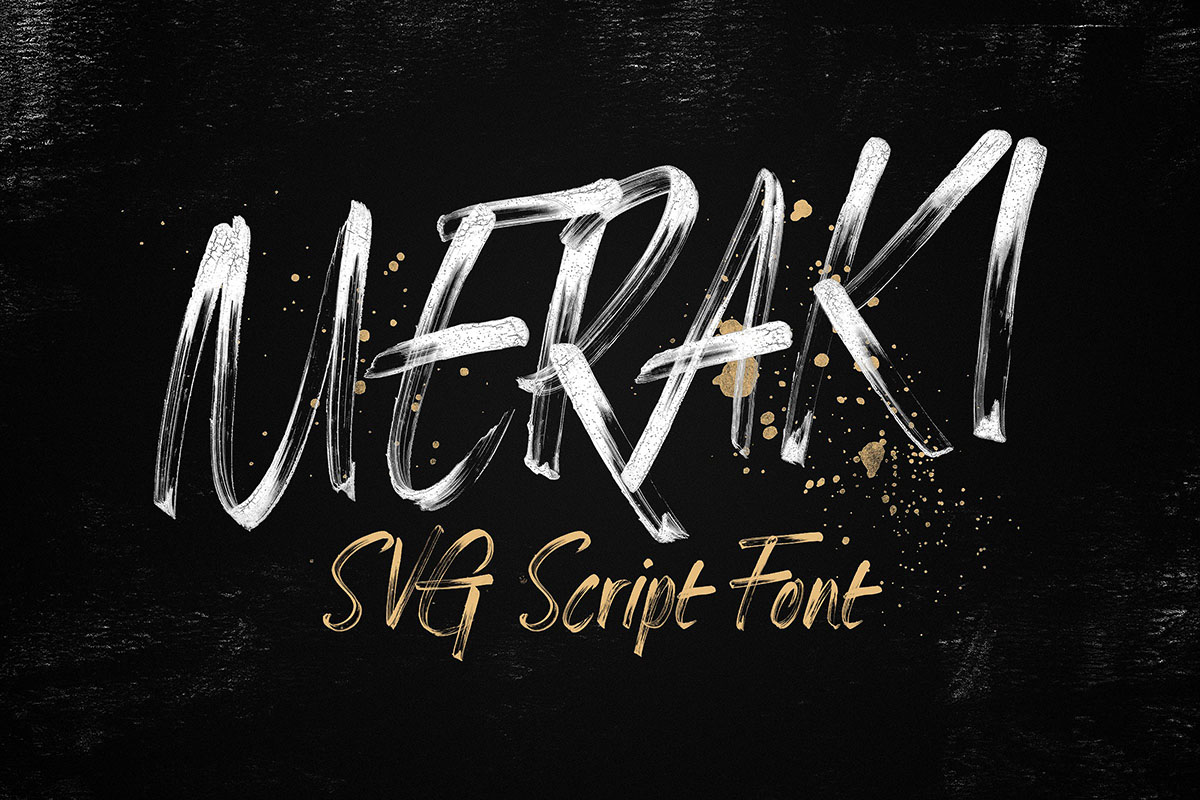 Meraki SVG Script Font (Usually $16)
Introducing Meraki! An expressive and handwritten SVG script font featuring beautifully unique textures, alternate glyphs for both uppercase and lowercase letters, and multilingual support.
The Word 'Meraki' is often used by the Greeks to describe doing something with soul, creativity, or love; it's also the perfect summary for my feelings toward font design, particularly since the launch of the SVG format. Having the ability to skip the vector process (the slaughterhouse for textures) is an absolute game changer; Something that's immediately noticeable when using Meraki Script.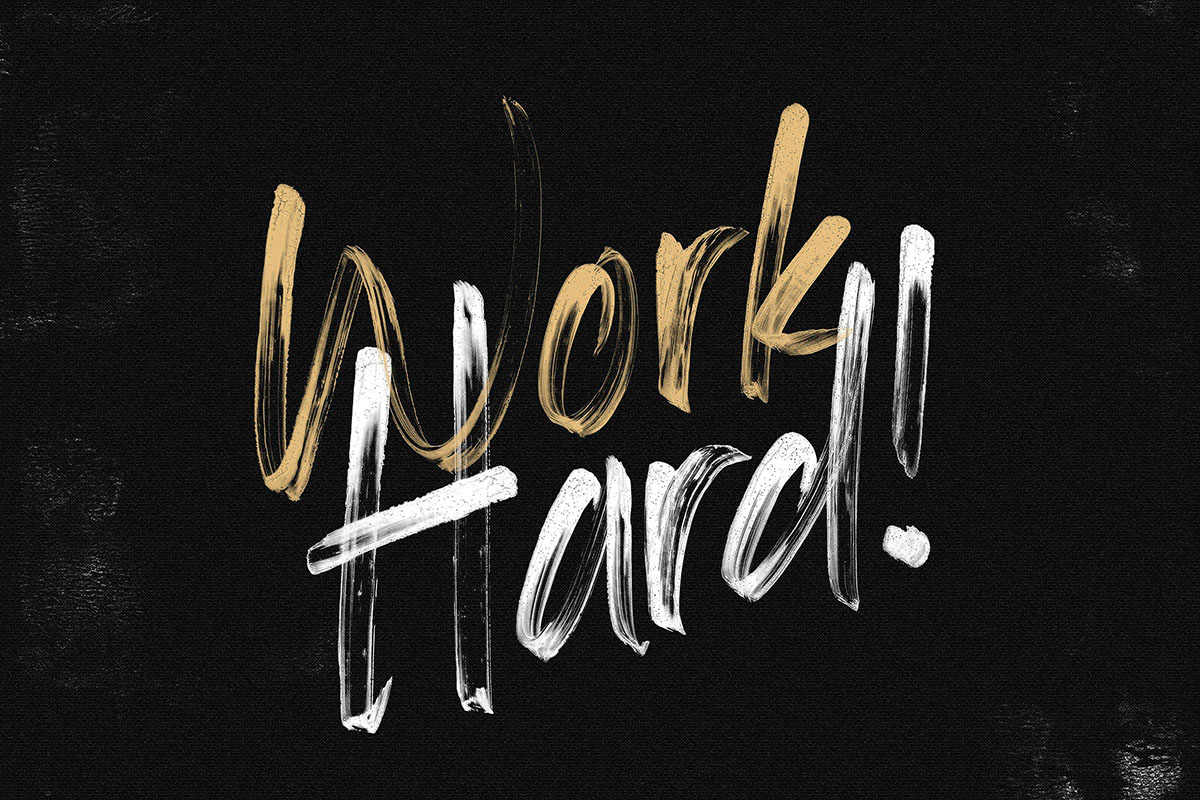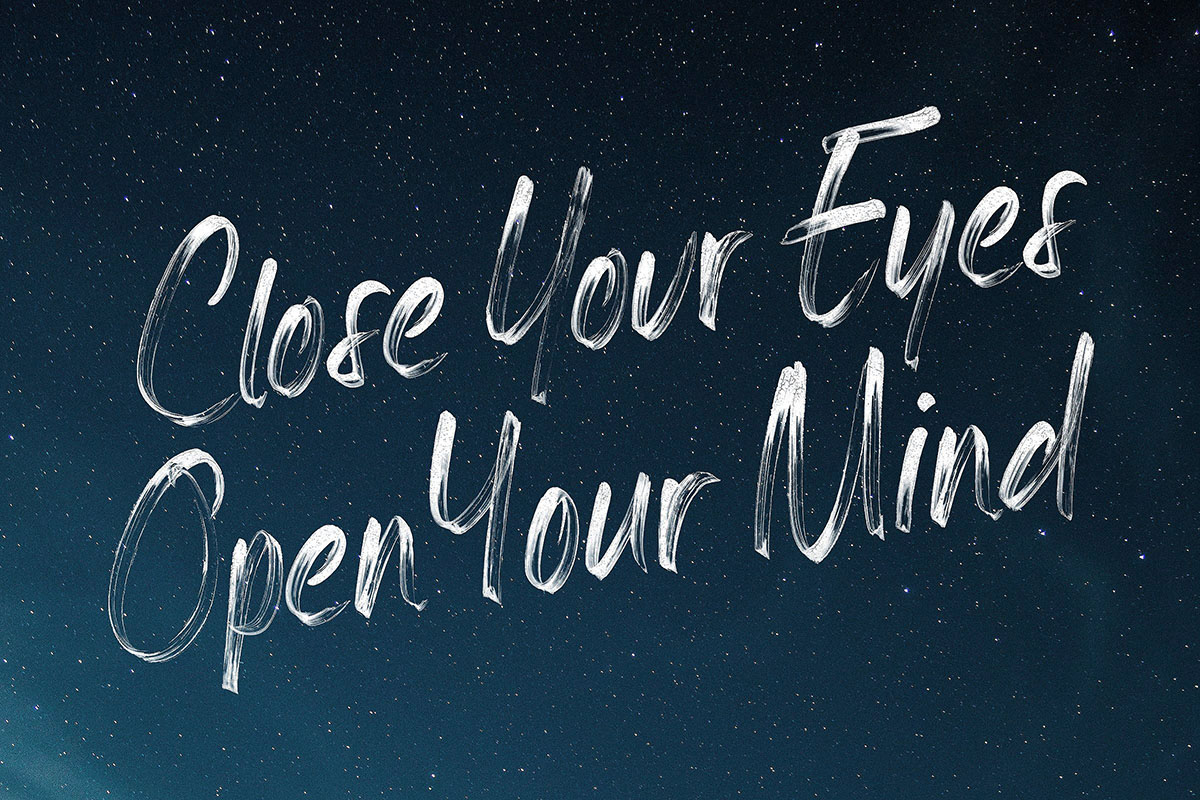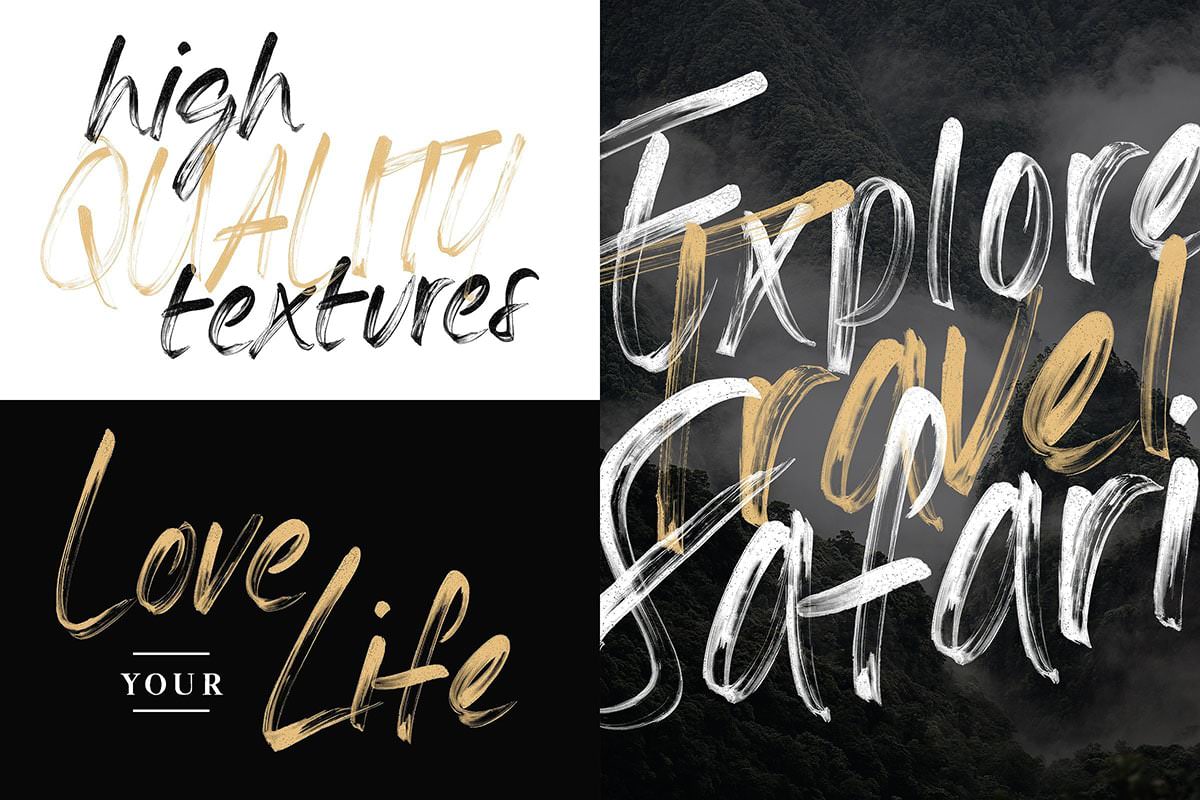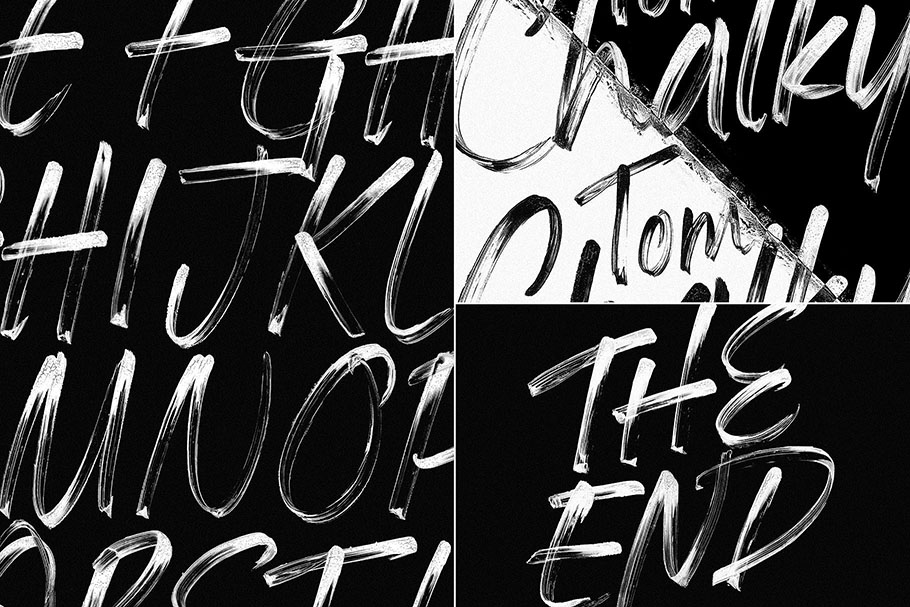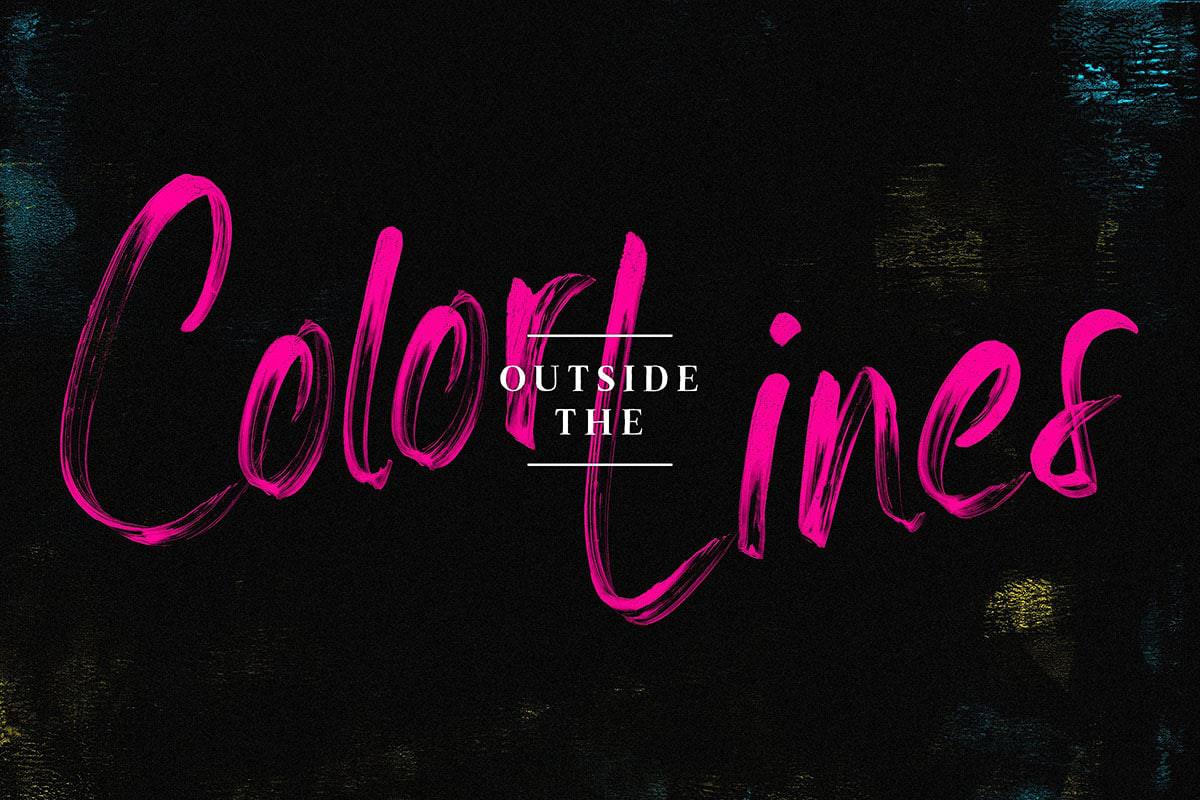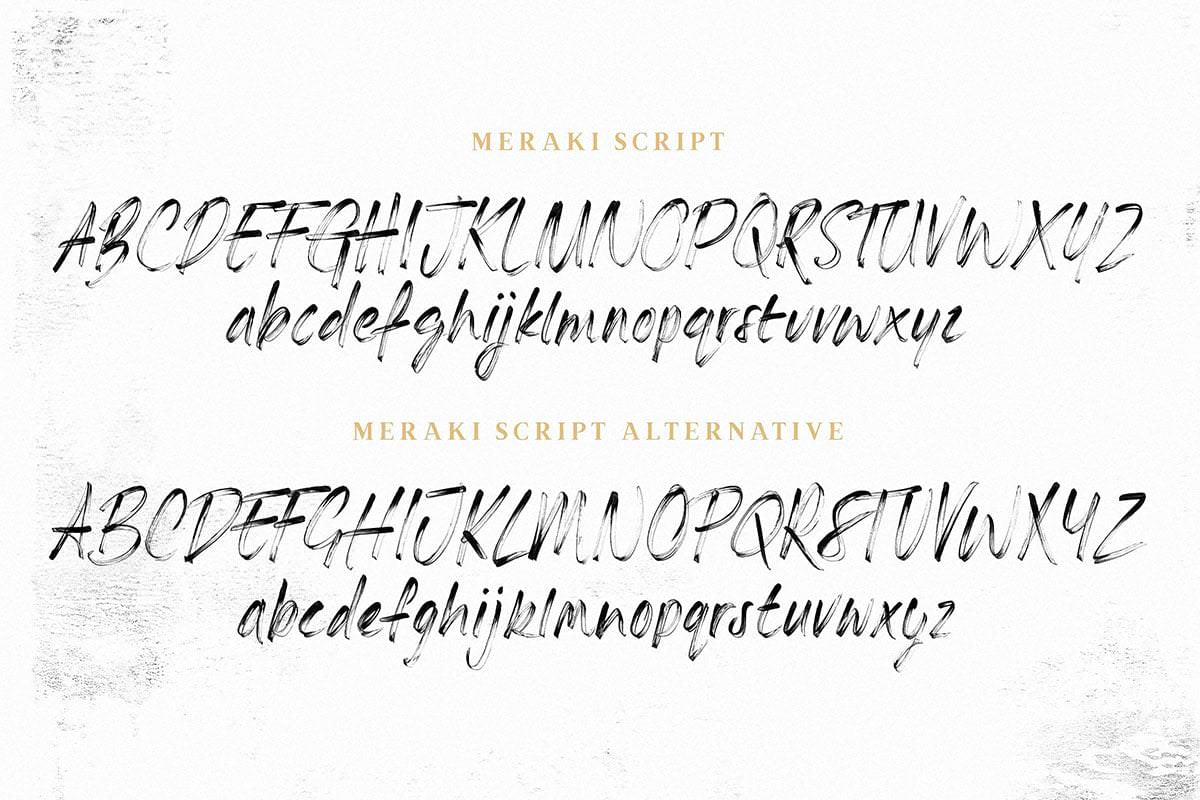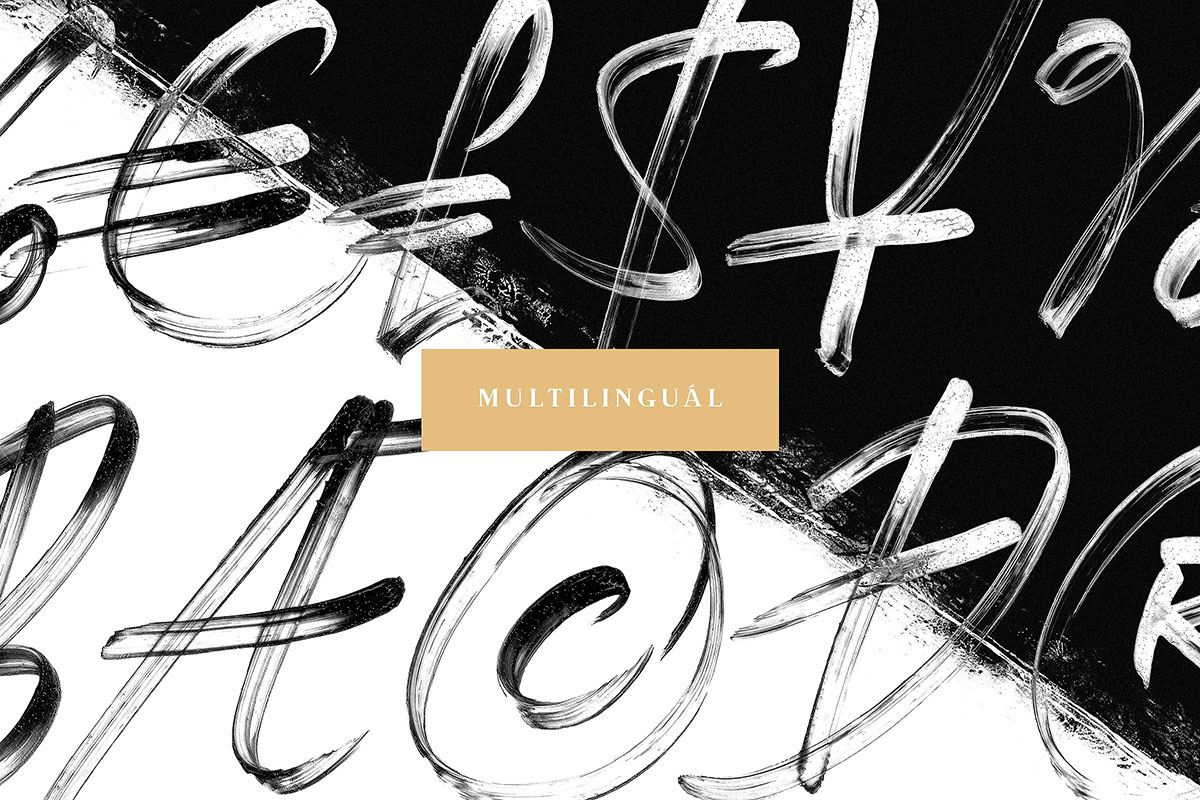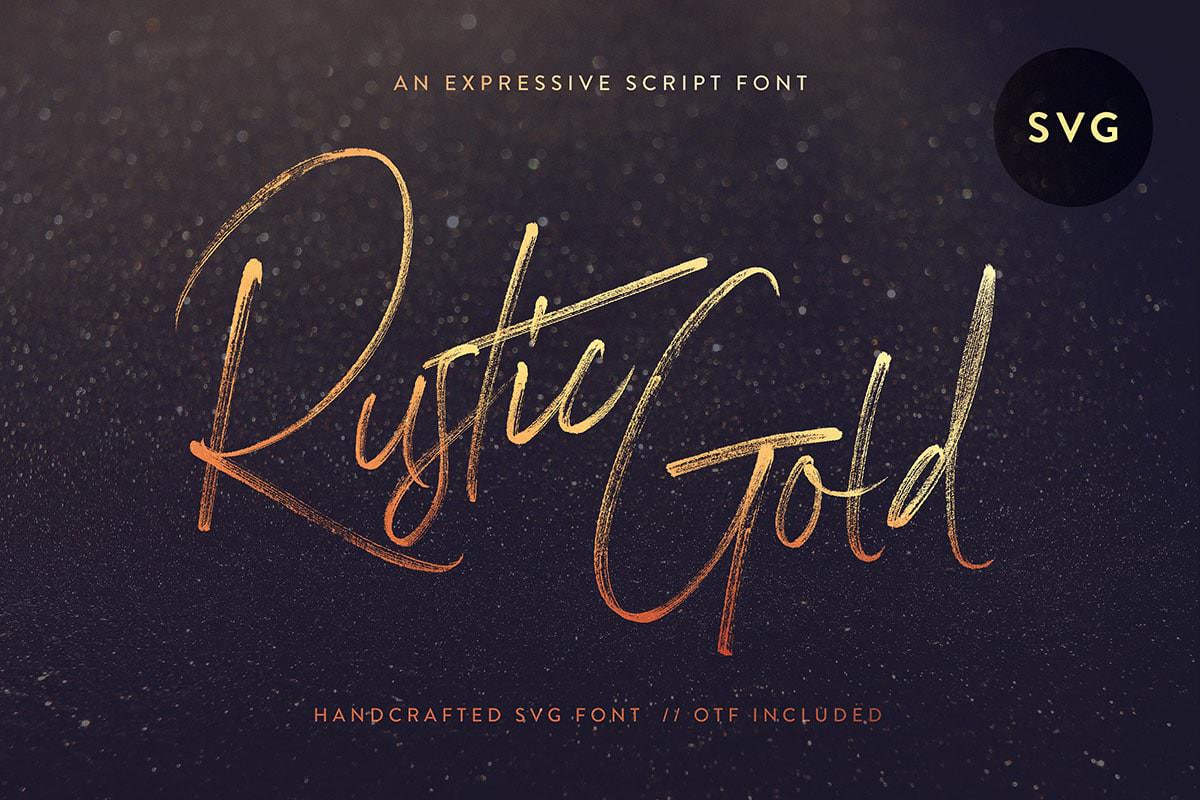 Rustic Gold SVG Brush Script (Usually $16)
Introducing Rustic Gold! An expressive Opentype SVG brush script font full of personality and stunning textures. Designed to be versatile, Rustic Gold, can take center stage or be used to beautifully complement your favorite sans and serif fonts. Ideal for a variety of design projects from branding to packaging, from apparel to stationery, and everything in between.