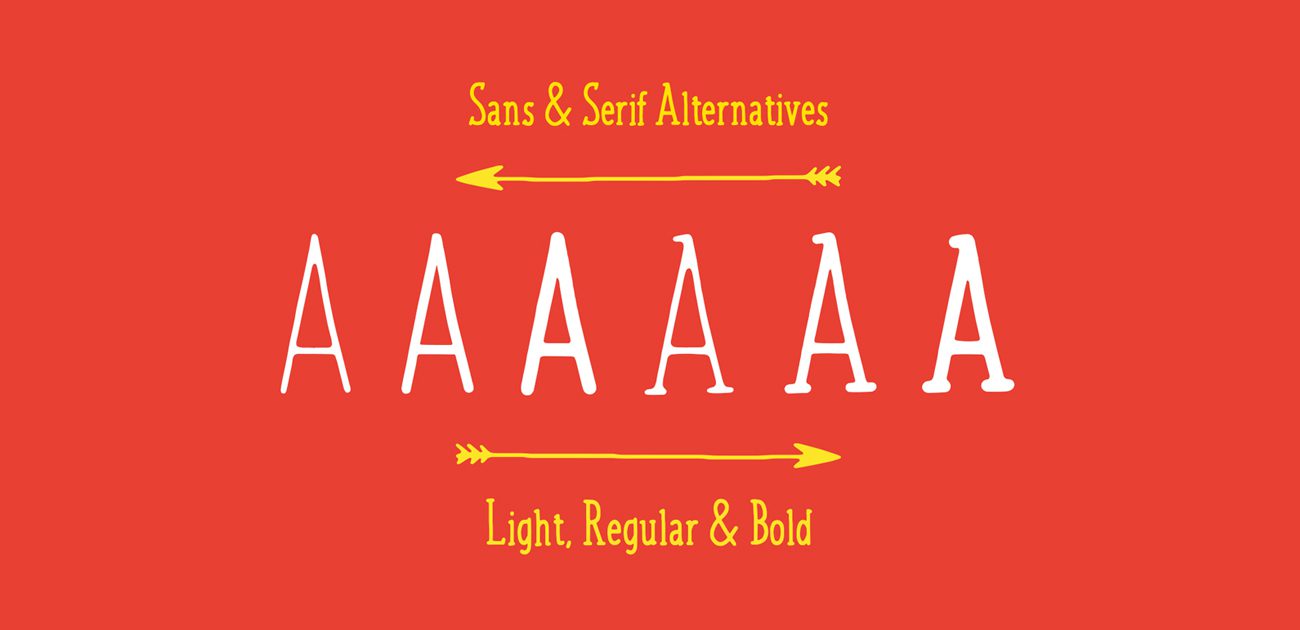 Jovial Font Family + Design Elements
$8.00 – $19.00
Introducing the handcrafted Jovial Font Family (6 fonts!). Jovial was designed to be friendly, fun, quirky and eye-catching. Jovial is available in both Serif and Sans-Serif, each coming with three weights: Light, Regular, and Bold.
Bonus Design Elements – I have handcrafted a bunch of complementing vector design elements that you can use in your projects in combination with this lovely font family.
Stylistic Alternatives make Jovial truly special. Do you want your letters to have a lower or a higher handle? How about an oblique handle? No problem. Jovial offers you up to four stylistics alternatives for the letters that we use the most.
229 Glyphs glyphs are ready to use, covering all the major Western European Latin languages (English, French, German, Italian, Spanish, Dutch, Danish, Faroese, Finnish, Gaelic, Icelandic, Indonesian, Irish, Javanese(Latin), Malay(Latin), Norwegian, Portuguese, Sami(Southern), Swahili, Swedish, and Walloon) and some junior ones such as Afrikaans,Basque, Breton or Catalan.
Additional information
| | |
| --- | --- |
| Jovial Font Family | Jovial Light, Jovial Regular, Jovial Bold, Jovial Family, Jovial Sans Light, Jovial Sans Regular, Jovial Sans Bold, Jovial Sans Family, Whole Collection + Extras |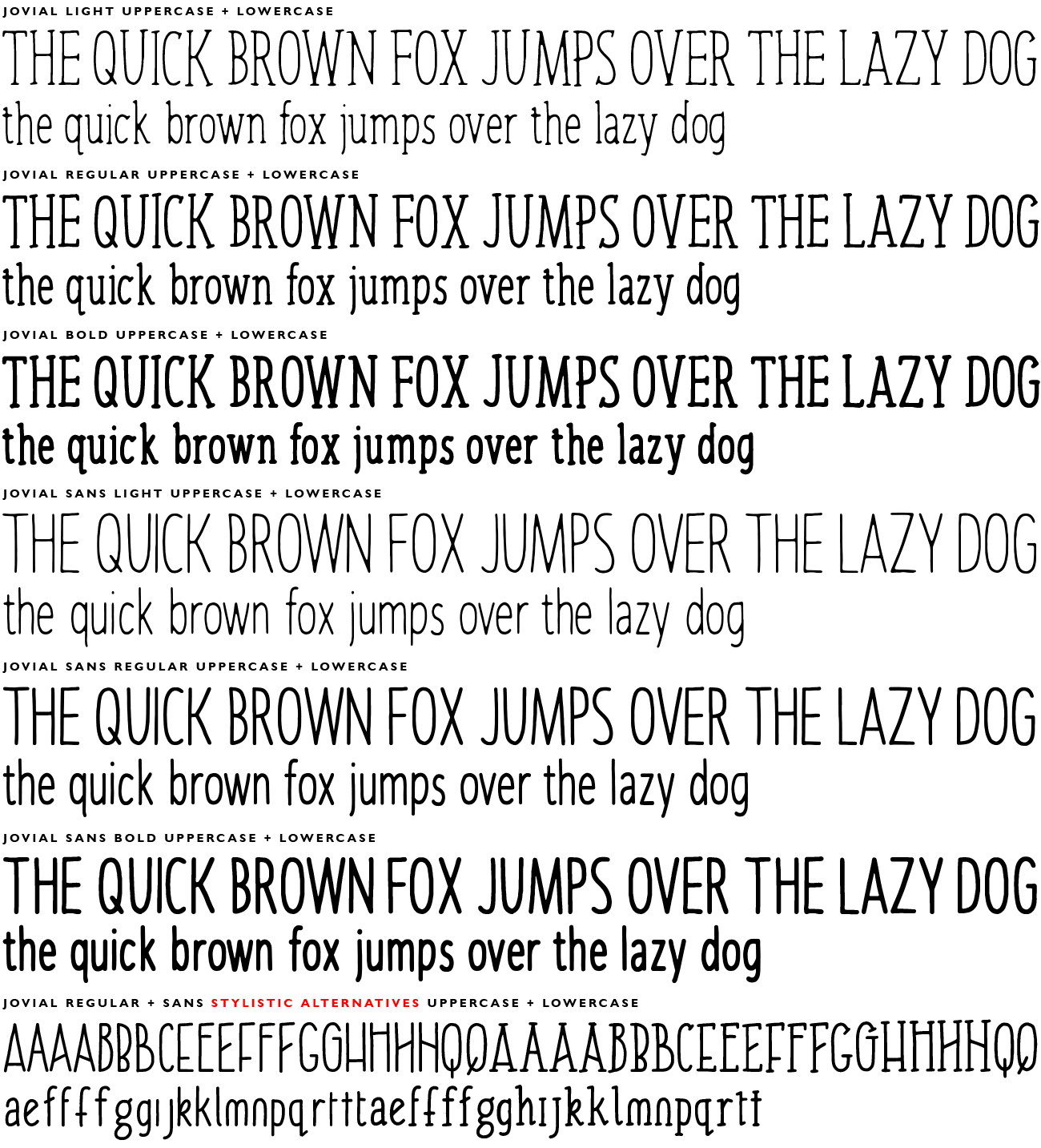 Payments are 100% secure and processed through PayPal, you do not need a PayPal account to use the service. If you require the fonts for a use that fall outside of my end user license agreement 'EULA', please do not hesitate to get in touch.
All updates to your purchased fonts (excluding added weights/styles) are entirely free. If you are not 100% satisfied with your new font, I'll refund your payment as soon as possible. Any questions? I'm always here to help.