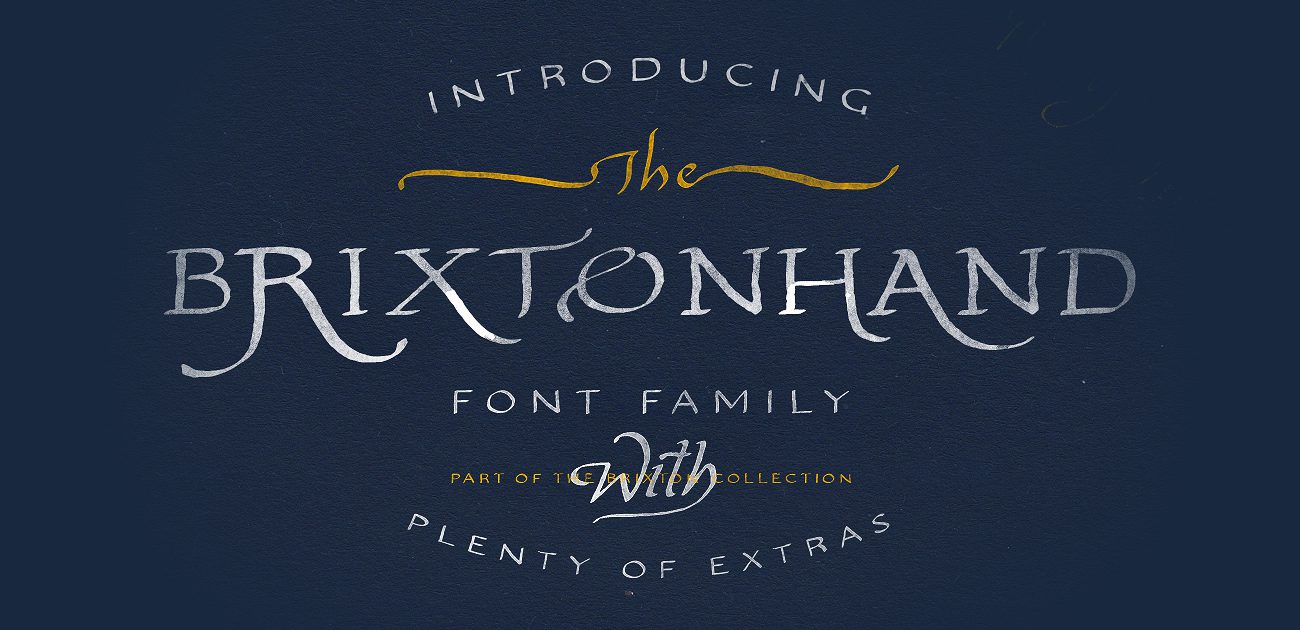 Brixton Hand + Extras!
$16.00
Introducing Brixton Hand – A family of handwritten fonts and extras inspired by classic Americana.
Brixton Hand and its sans-serif companion were consciously designed to function beautifully together within a variety of different design projects. From logo to apparel and from posters to the web. By correctly utilizing the available stylistic alternatives, the included extras, and catchwords, the pair truly shines!
---
Quick Info
Brixton Hand (Stylistic Alternatives)
Brixton Hand Sans (Small Caps)
Brixton Hand Words (Handwritten Catchwords)
Brixton Hand Extras (Stylish bits and pieces)
Multilingual Glyph Range
Free Future Updates




If you require the fonts for a use that falls outside of my end user license agreement 'EULA', please do not hesitate to get in touch. All updates to your purchased fonts (excluding added weights/styles) are entirely free. If you are not 100% satisfied with your new font, I will happily refund your payment. Any questions? I'm always here to help.