[layerslider_vc id="111″]
Bouncy Castle – Modern Calligraphy Font Family
From $24.00
Say hello to Bouncy Castle! A playful, handwritten, and modern calligraphy font family with 4 sets of alternative letter styles to effortlessly switch between for maximum creativity and authenticity. The family was designed to look incredible within wedding and event invitations, flyers and other printouts, logos and branding, apparel, and everything in between. It's a truly flexible family and I hope that you love it as much as I do.
No special software required to access letter alternatives: The calligraphy font set has been split into 4 individual fonts, making life a whole lot easier for you to switch between all of the wonderful letter combinations to truly bring your work to life!
The idea behind Bouncy Castle: To create an authentic and fun calligraphy font that packed a creative punch. With thousands of possible letter combinations, a bouncy baseline and a clean yet playful appearance, it delivered exactly that and so much more! As always, if you have any questions or comments, please do not hesitate to get in touch! I'm always happy to help with anything I can.
Description
The Quick Brown Fox Jumped Over The Lazy Dog
The Quick Brown Fox Jumped Over The Lazy Dog
The Quick Brown Fox Jumps Over The Lazy Dog
The Quick Brown Fox Jumps Over The Lazy Dog
The Quick Brown Fox Jumps Over The Lazy Dog
Preview Text and Change Font With Dropdown Menu
Licensing
All of our products come with a full range of licensing options to suit the needs of any individual or organization. We like to keep things nice 'n' easy and in line with industry standards. Our licenses are structured as a one-time purchase, with no need for yearly renewals. More info here.
Compatible & Multilingual
The fonts are in the OpenType font format. OpenType fonts are accepted within the vast majority of design software (this includes design apps for mobile and tablets!). Multilingual support is also included for Basic Latin, Western European, Euro & Pan African Latin.
Our Happiness Guarantee
We firmly stand by the quality of our products, which is why we provide a money-back guarantee within 30 days of your purchase if you're not completely satisfied, please do not hesitate to reach out and let us fix any issues you may have with our products.
Instantly Unlock 1000's of Premium Design Assets with our All Access Pass
Sign up today for instant access to a creative, versatile, and professional library of design assets that immediately add an authentic touch to your digital work. Best of all, every future release will be ready and waiting for you at no extra price. Save time, energy, and money by putting our range of handcrafted fonts, realistic textures, and vintage illustrations to work.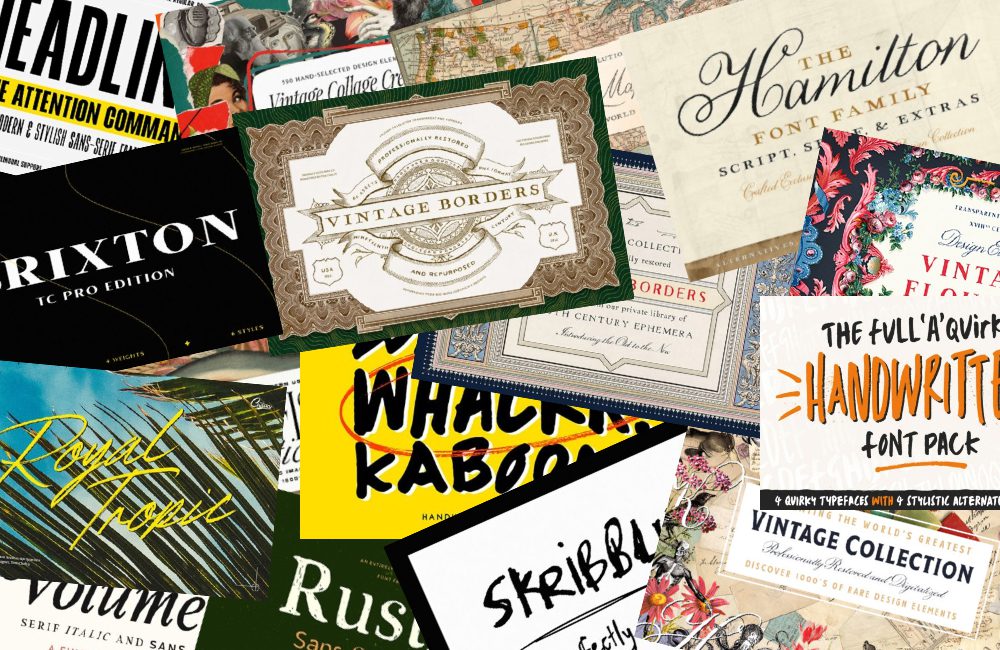 Other products you might like
Additional information
| | |
| --- | --- |
| License | Desktop License (1 User), Webfont License (10,000 Pageviews/Month), E-Pub License (1 Title), App License (1 App), Server License (1 CPU) |