41 Roller Paint Textures
$16.00
Authentic design is all the rage, and the best way to achieve that authentic look is to get your hands dirty. But when time, is of the essence, "getting your hands dirty" isn't always the practical solution.
Within this pack, you'll find 41 High-Resolution Roller Paint Textures in all the popular formats (Infinitely Resizable Vector, Layered Photoshop PSD File & PNGs). Each texture was hand made with black acrylic paint, a paint roller, and smooth and rough card. Scanning each piece at 900 DPI made sure that the quality was transferred to digital as best as possible.
The technique that I use for removing the background (card or paper in this case) from my textures ensures that all the realistic details (paint gather, small highlights, and shading, etc.) remain intact. This technique both improves the overall quality and the flexibility of the textures, enabling you to overlap the textures on any background with ease, including other textures. Without any dodgy lines or other unwanted overlapping issues.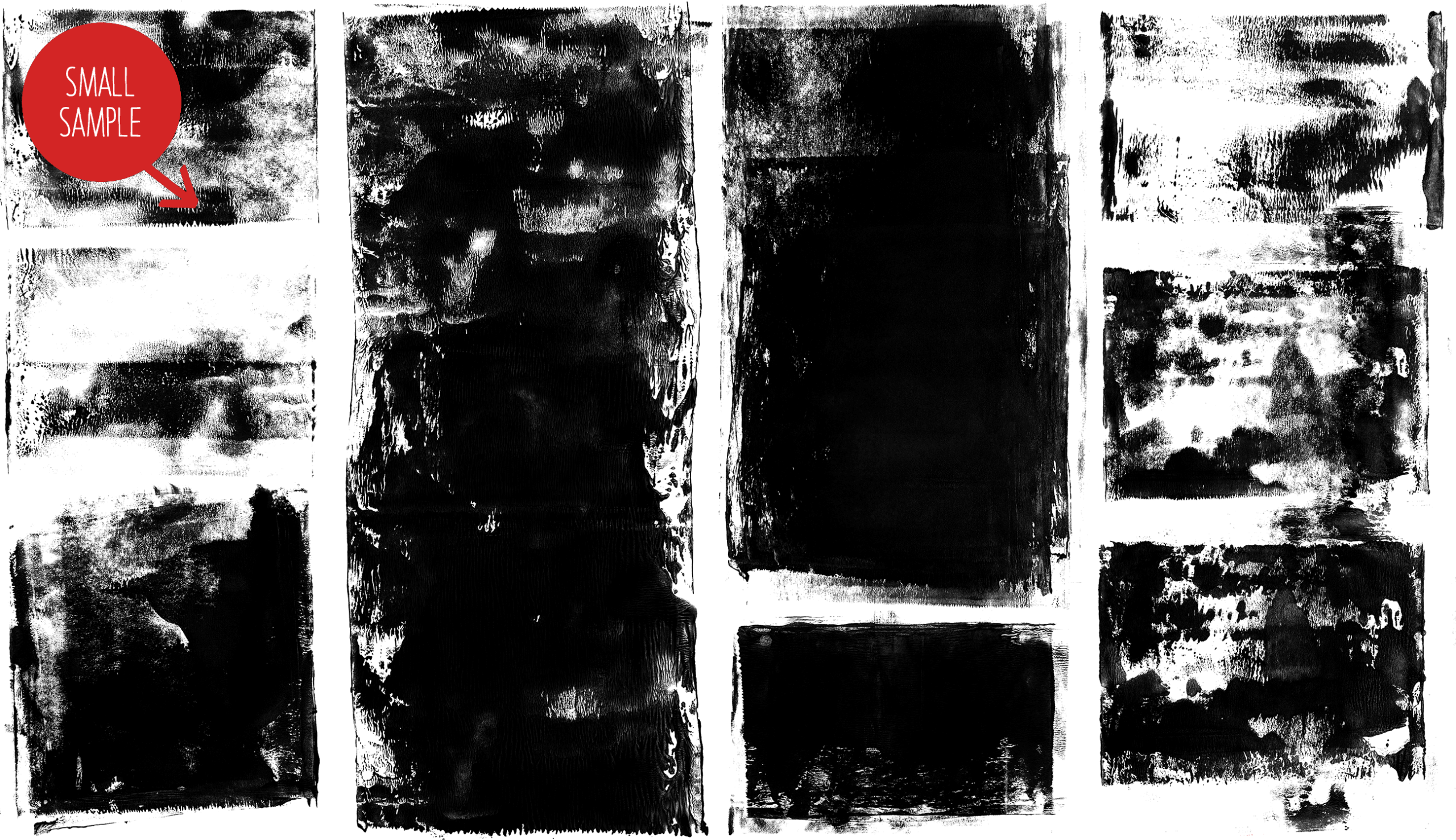 Payments are 100% secure and processed with PayPal, you do not need a PayPal account to use the service. All updates to your purchased textures are entirely free. If you are not 100% satisfied with your new download, I will happily refund your payment. Any questions? I'm always here to help.