[layerslider_vc id="112″]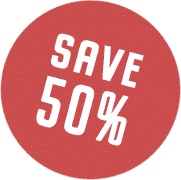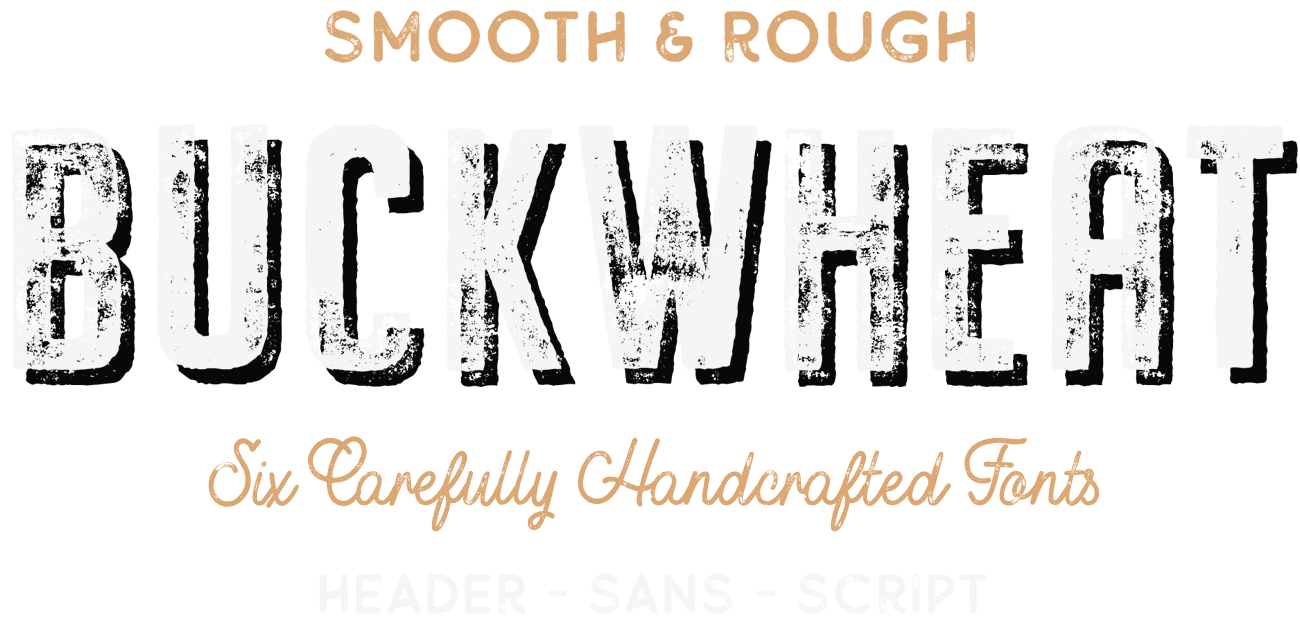 50% off my Best Ever Selling Font Family!
Each and every font within the Buckwheat Collection was carefully created to be timeless, super versatile, and effortlessly cohesive. An essential kit to come back to time and time again for any number of design projects; from clean and modern, to rough and organic.
What's Inside?
Buckwheat TC Regular: A condensed heading/titling font boasting real small caps (along with numerals, currency glyphs and more to match the small caps).
Buckwheat TC Sans: A rounded sans-serif font with several stylistic alternatives for various capitals (A, B, G, H, J, K, P, and R).
Buckwheat TC Script: Tying everything together, a simple yet effective monoline script font designed to look great big or small.
Rough and Smooth Styles: All of the aforementioned fonts are available in both smooth and textured styles. The textures are consistent throughout the collection, improving the cohesion of the fonts and eliminating the need to texture them yourself.
Details
Each typeface is in the Opentype format (.OTF) and the entire collection is covered by a commercial desktop license. If you require any other type of license please do not hesitate to reach out and get in touch with me.
All updates to your purchase are entirely free (even if I add new weights and extras). You can revisit your account at any time to re-download the latest versions.